Details

Written by

Joanne Chad, University of Wollongong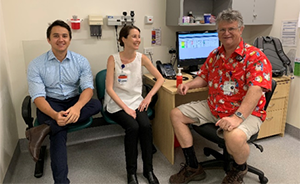 The Clarence Valley Regional Training Hub has partnered with the Clarence Health Service and the NSW Rural Doctors Network to support the return of John Flynn Placement Program (JFPP) students to the Clarence Valley region. Students from the University of Wollongong, University of Sydney, University of Queensland, University of New England and University of New South Wales had the opportunity to undertake clinical placements at Grafton Base Hospital (GBH) from November 2019 through to January 2020.
These students were very pleased to have had the chance to experience clinical training in the emergency department of GBH under the guidance of JFPP mentor Dr Alastair McInnes. GBH has diverse presentations that enable the students to observe the team managing everything from run of the mill ailments to retrievals.
Read more: John Flynn Placement Program returns to Clarence Valley
Details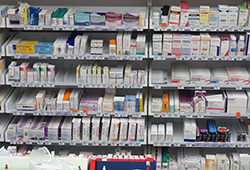 Patient satisfaction with GPs continues to rate highly, with 94 per cent of Australian adults thinking their doctor shows respect for what they say, and 91 per cent saying their GP always or often spends enough time with them.
Evidently the primary care being provided is serving the purpose, with 86 per cent of adults reporting their health to be excellent, very good or good. Some 81 per cent of all adults had seen a GP in the past year, according to the 2017-2018 patient experience figures released by the Australian Institute of Health & Welfare.
Less pleasing is the high number of people who say high costs mean they avoid or delay filling a prescription and need to put off visiting the dentist.
In some parts of metro and regional areas the decision to delay filling a prescription has risen by up to 50 per cent over the past three years, the AIHW found. This is despite PBS subsidies for most prescribed medications.
Read more: Australians like their GPs, worry about costs of meds and dentists
Details

Written by

Robin Osborne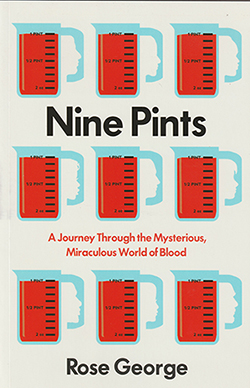 In early February a Thai soldier stole guns from a military barracks and went on a shooting rampage - which he livestreamed - killing more than twenty shoppers and wounding many others. According to an early report, "Authorities have asked for blood donations and put hospitals on alert."
As with the development of many drugs and medical procedures, the transfusing of blood into trauma victims has its origins in wartime. The author of this unexpectedly gripping book says "the modern era of transfusion" began on 16 October 1914 when a seriously wounded soldier was brought to a field hospital in Biarritz, bleeding out.
Details

Written by

Janet Grist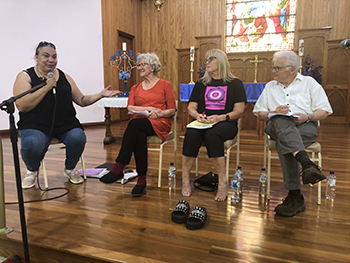 With a construction cost of $798 million – around four times that of the Christmas Island detention centre, whose architecture it resembles closely - the Clarence Correctional Centre (CCC) will hold the record of being Australia's biggest and most expensive jail. It may also become the nation's most unpopular, based on reactions from local community members in recent months, as the construction phase comes to an end.

The centre, close to completion at Lavidia, is located on rolling rural land some 27 kms from Grafton, the 'capital city' of the Clarence Valley. Cattle graze, the paddocks have greened up after recent rain, and heavy equipment works seven days a week, not only on the CCC project but on the Woolgoolga-Ballina highway construction. A sceptic might suggest that this other work, massive in scale, has helped the CCC work to hide in plain sight.

Despite claims of its economic benefits to a struggling area, and an improved way of managing sentenced inmates, many locals are increasingly worried about the impact it will have on their region.
The CCC is designed to house 1700 inmates on a footprint of more than 90,000 square metres. This cohort will include around 300 Aboriginal men and 100 Aboriginal women.
Read more: Clarence community raises concerns about local mega jail
Details

Written by

Janet Grist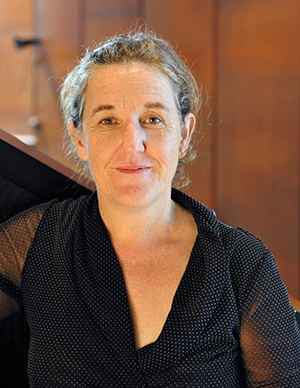 Justice Reinvestment (JR) is a strategy for reducing the number of people in prison by investing funds drawn from the State's Corrections budget into communities that produce large numbers of prisoners. JR suggests that money can be more productively spent through diversion of a portion of government funds earmarked for spending on prisons back into communities with high rates of offending and incarceration.

This represents a shift in spending, not an increase.

There were 13,475 people in NSW jails in March 2019, about 13% more than five years ago. Almost 30% of them are Indigenous. It is clear that the community would rather see money invested in diversion and prevention.

JR is a framework for action and argues that it makes little economic sense to continue to spend vast amounts of government money on prisons as a primary response to crime, other than in the case of more serious or dangerous offenders.
According to JR, imprisonment doesn't generally enhance the safety and wellbeing of communities, leading instead to increased rates of imprisonment. High rates of Indigenous incarceration occur at an inter-generational level within Indigenous communities and this cycle feeds the very same social problems which cause offending in the first place such as family and community fragmentation.