Details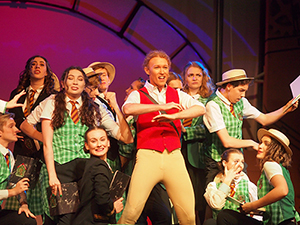 Spearheaded by high-profile professional productions from the NORPA company, starting with comedian Jonathan Biggins' acclaimed The Gospel According to Paul [Keating], this year's show season in the Northern Rivers is shaping up as the best ever. Highlights range from Priscilla; Queen Of The Desert (with a live band) and Mamma Mia, both by Ballina Players, to Lismore Theatre Company's Educating Rita at the newly upgraded Rochdale Theatre in Goonellabah.
Hot on the heels of Biggins' one-man show comes Ballina Players' Dial M for Murder, the inspiration for the 1954 film directed by Alfred Hitchcock, and an ideal piece for live theatre. The Swift Street theatre's table configuration is ideal for an informal night out (or matinee), with wine and other refreshments available, and shows book out quickly.
Last year's season ended with an excellent production of the musical Wicked, The Untold Stories of the Witches of Oz, with three GPs in the cast (Luke Hogan, strutting his stuff in fetching tights, and Ann Staughton and Laura Taylor in the ensemble). The volunteers who keep this company running so well include Warwick Binney, whose family funeral business in Lismore is well known, and Jacquie McCalman whose husband Craig is an anaesthetist and ICU specialist in Lismore.
Details

Written by

Robin Osborne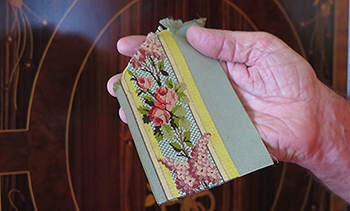 Few, if any, living Australian artists are selling works for one million dollars, but then how many spend more than six years to see their creations come to fruition?
These factors alone make the Hannah Cabinet, the masterwork of local cabinet-maker Geoff Hannah, truly unique. On top of that come various details of the work: 92 drawers, 34 types of timber, four rare species of shell and 17 types of precious and semi-precious stones.
Less visible to the naked eye are the secret drawers, one of which holds a swatch of fabric from Marie Antionette's boudoir – as part of his Churchill Scholarship Geoff travelled to Europe and was made privy to the fabulous furniture at the Palace of Versailles where even the restorers were impressed by his skills and knowledge. The fabric was a parting tribute to his expertise.
Geoff was made an Honorary Fellow of Southern Cross University in 2009 and was awarded an OAM in 2018 for services to the visual arts. Other works include a cabinet displayed at the Governor-General's residence in Canberra.
Details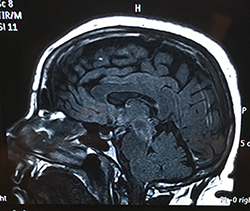 North Coast Radiology has announced that it has secured a temporary license for Medicare eligible GP MRI investigations at its Ballina rooms.
The licence, effective from Monday 10 November 2019, lasts for 12 months and will then be reviewed by the Federal government. The determination of whether a permanent licence is subsequently granted will be reviewed in spring 2020.
Patients will no doubt welcome no longer needing to travel to Lismore or the Gold Coast for these investigations, and local GPs believe that it would be an unpopular move by the government to withdraw the service if it is being well utilised.
North Coast Radiology can be contacted on 1300 66 XRAY (1300 66 9729). The Ballina office is at 93 Tamar Street, tel 6618 2900.
Details

Written by

Robin Osborne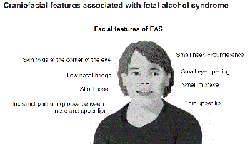 The November 2012 parliamentary report titled FASD: The Hidden Harm Inquiry into the prevention, diagnosis and management of Fetal Alcohol Spectrum Disorders by the House of Representatives Standing Committee on Social Policy and Legal Affairs made 19 recommendations, which, if implemented, could have done much to reduce the incidence of this condition.
While the report was not consigned to a bottom drawer, the recommendations, which the MPs said "should constitute the Commonwealth Government's National Plan of Action for the prevention, diagnosis and management of FASD", have never been fully acted upon.
Details

Written by

David Guest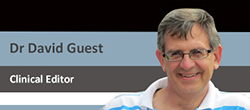 "Isn't it hot?"
So said John McEnroe to a linesman in one of his early matches at the Australian Open. He was deemed by the umpire to be intimidating the linesman and lost a point. As one might expect of McEnroe he was not happy but he also went on to win the match. 
This Spring North Coast residents have been confronted with a tremendous loss of property, livelihood and even lives from out of control fires. For many, the toll includes a lifetime of memories going up in smoke in minutes. For many the personal fire plan is to grab the photo album, and the pets,  and head to the nearest evacuation centre.