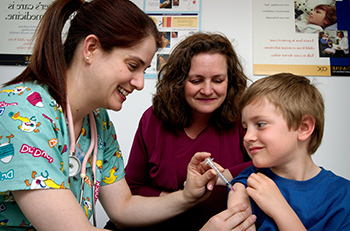 As I write this in mid-October 2021 we are anticipating a ramping up of COVID-19 case numbers in paediatrics. I am on call today and as I look down my list of patients I see I have around 30 COVID-19 positive children in the community on the books, hopefully essentially well at home and receiving a daily phone call from the Hospital in the Home team here at Lismore Base Hospital. 
We anticipate this number will rise into the hundreds over the next month or two and then hopefully fall. The vast majority of them will have symptoms of a cold or less and will have contracted the disease from their parents.
We do not know why children under twelve have such mild disease, and adolescents have only mild respiratory or gastrointestinal symptoms. Perhaps it is because it is a coronavirus, like the common cold, and children and adolescents are primed by this very frequently, like Jenner's milkmaids with their cowpox. 
What is known is that children are underrepresented in terms of known COVID-19 cases, which probably means we're not testing them because they are well, even when they have the virus. As with adults, it is only the children with at least moderate comorbidities who seem to have any chance of becoming unwell or even to die. They do not pass it on very effectively either, so they behave as a vaccinated adult.
Details

Written by

Dr Chris Ingall, Paediatricain Lismore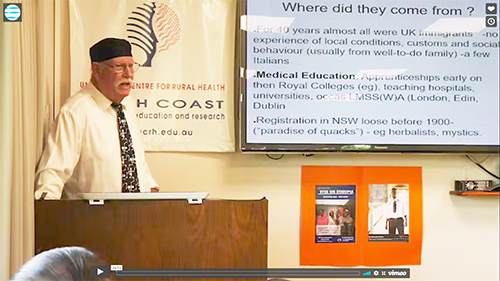 Dr Neil Thompson, 7 March 1940 - 30 October 2021
Dr Neil Thompson, Lismore's first orthopaedic surgeon, passed away peacefully in Byron Bay with his wife Elaine and his children by his side. Neil was a devoted and respected doctor in Lismore for more than 25 years, serving this community and surrounds with great skill, care and compassion.
Neil's opus magnum in retirement was his book, Sawbones, Saddle Burns & Soothing Balms: Medical Practitioners in the Richmond Valley, 1866–1986, a valuable history of the local medical fraternity from 1866 to 1986. 
Normag editor, Robin Osborne reviewed the book in February 2015. The launch at the Alstonville Historical Society was attended by hundreds of his friends, acquaintances and colleagues. At the 2019 Nordocs Unconference Neil recounted tales of some of our more colourful predecessors. (Default nordocs password)
Details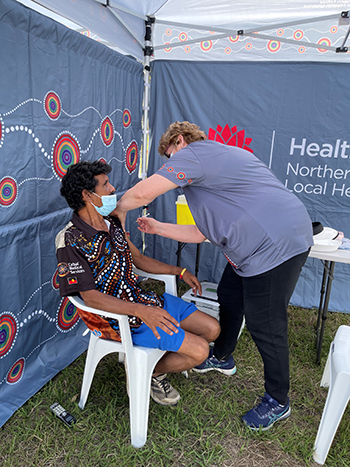 As Australia moves towards a high percentage of adults being fully vaccinated for COVID-19 the vaccination rates for Aboriginal and Torres Strait Islander people, the most vulnerable population, still has some ground to cover.
The disappointingly low COVID-19 vaccination rates cannot be attributed to one single cause. Undoubtedly, the roll out of, and access to, the preferred vaccine, this being Pfizer, is one factor. Vaccination hesitancy, fuelled by widespread misinformation and hearsay, is another. Additionally, some communities of faith have perceived contradictions between their beliefs and the health advice.
In Northern NSW, Bulgarr Ngaru Medical Aboriginal Corporation (BNMAC), estimates the total eligible Aboriginal population for COVID-19 vaccination to number 4,500 adults but by mid-August 2021 only nine per cent of this population had received the first vaccination dose and seven per cent were double vaccinated. 
However, a vaccination drive and the increased availability of the Pfizer vaccine nearly doubled this figure within the next fortnight, resulting in some 16 per cent receiving a first dose and 15 per cent being fully vaccinated. 
This surge in vaccination uptake coincided with the spread of the Coronavirus in the Aboriginal populations of Wilcannia and Walgett  – living proof of the devastation that the virus could cause. The first, unfortunate Aboriginal death in Dubbo, of an individual who was not vaccinated, was a wakeup call for many. 
Details

Written by

Scott Monaghan
Read more: Partnering vital for boosting Aboriginal vaccination rates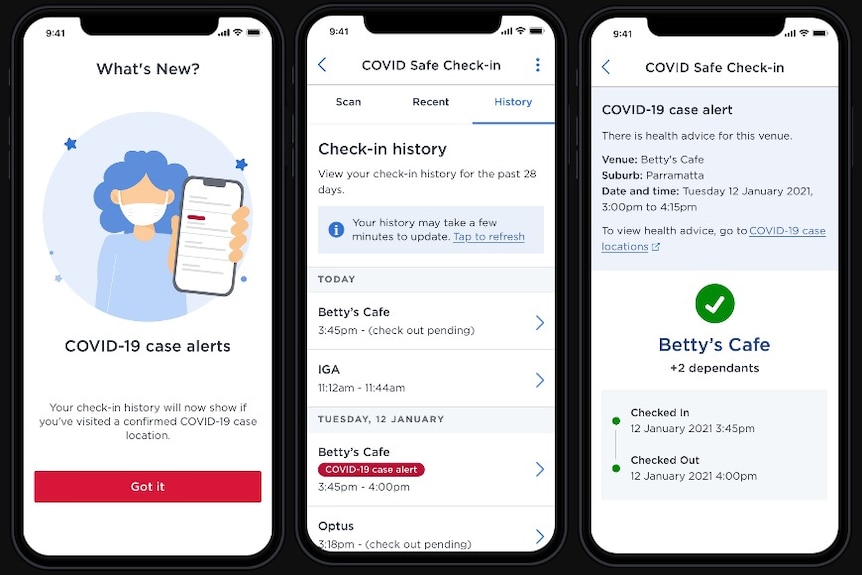 Masks, lockdowns and check-ins. These were the defining features of 2021.
Like so much of the country the NSW North Coast had lived in relative isolation until late autumn this year when Delta's dawn exposed the first cracks in fortress Australia.  
It started innocently enough in June when an unvaccinated limousine driver transporting airline crew tested positive in Bondi. The state's COVID-19 vaccination program had begun but supplies were limited and even individuals at high risk of getting the infection had not begun vaccinations. It did not seem too much of a concern, however. We had done it all before with Ruby Princess and Crossroads and this would come under control as well. 
It was not to be. This was the highly infectious Delta strain and NSW Health soon had to inform the NSW public that this time it was serious and more particularly it was going to get worse, not better. 
Details

Written by

David Guest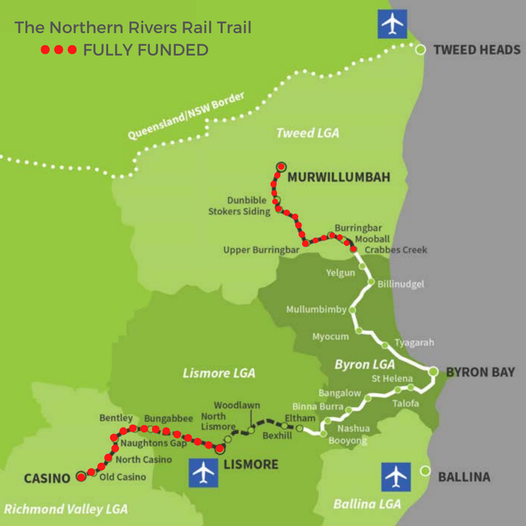 Everything but trains will run on the 'recycled' railway line connecting Casino with the Tweed from late 2022.
It's been a long wait for those lobbying for a Northern Rivers Rail Trail but at last funding has come through to allow planning and construction to begin, with legislative changes in place to make it happen.
In October 2021 Kevin Hogan MP announced the allocation of $9.9 million in funding to build the Bentley to Lismore section. Both the Tweed end and the Casino end of the Rail Trail (24km and 16km respectively) are under construction and will be accessible by late next year.
When complete, the 130km Rail Trail will pass through some of the most scenic countryside in NSW, connecting Murwillumbah, Byron Bay, Bangalow, Lismore and Casino.
Like rail trails elsewhere, the local version should be a drawcard for walkers, hikers, runners, cyclists and horse riders, following the old North Coast railway line. It will offer a unique way to explore the region while helping to preserve the area's history and heritage.
Former Lismore City Councillor Glenys Ritchie has been lobbying for the Rail Trail for more than a decade and is active on the committee of Northern Rivers Rail Trail Inc. She has cycled on rail trails overseas and says they are beneficial for both physical and mental health and wellbeing.
'The Rail Trail offers wonderful outdoor recreation. I'm a cyclist but not a hills person, so the Rail Trail suits me because it's relatively flat and I know it's achievable. It's just nice to ride or walk, as you see things that you don't see when you are in a car.
Details

Written by

Janet Grist