Reserve your seat for the April Webinar on Zoom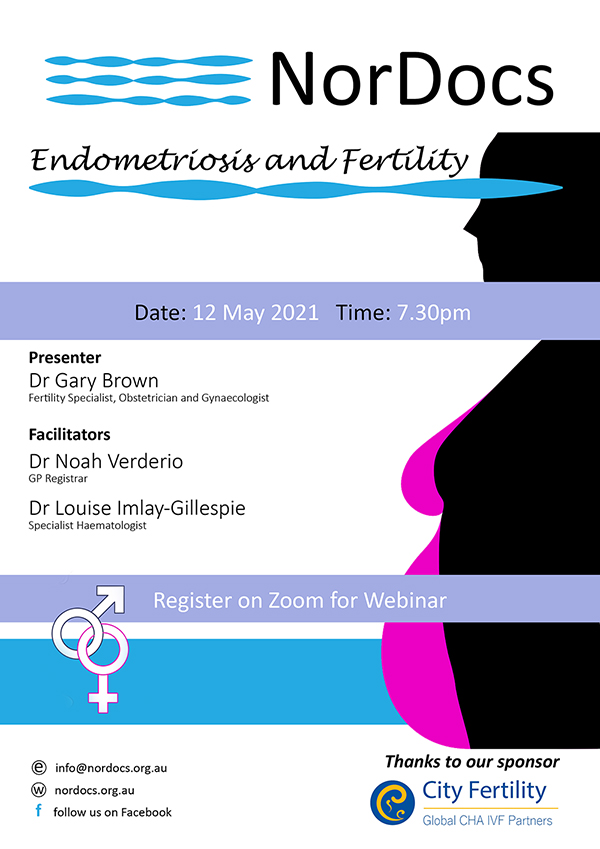 Topic "Fertility Options"
Presenters: Dr Gary Brown

Facilitators: Dr Noah Verderio and
Dr Louise Imlay-Gillespie
Wednesday, 12 May, 2021 at 7.30 pm
Details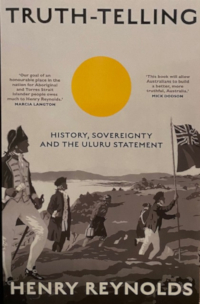 Truth-Telling: History, sovereignty and the Uluru Statement
Henry Reynolds, New South 288 pp
It is more than 251 years since Captain Cook sailed up the east coast of what is now called Australia in HMB Endeavour and landed on a small island he later named Possession Island, 17 km south-west of the tip of Cape York Peninsula. In his journal, Cook wrote that he 'once more' hoisted the English colours in the name of King George III and in so doing took possession of the whole east coast.  
Possession took on more meaning with the arrival of the First Fleet in Botany Bay 18 years later. Whilst this history has been taught in schools ever since there is obvious disquiet from Australia's First Nations people – and many others - that this was nothing other than an invasion. The outrage following these events is increasing and it is time for truth telling and the illegal ramifications of what really happened. 
Details

Written by

Review by Andrew Binns
Read more: Truth-Telling: History, sovereignty and the Uluru Statement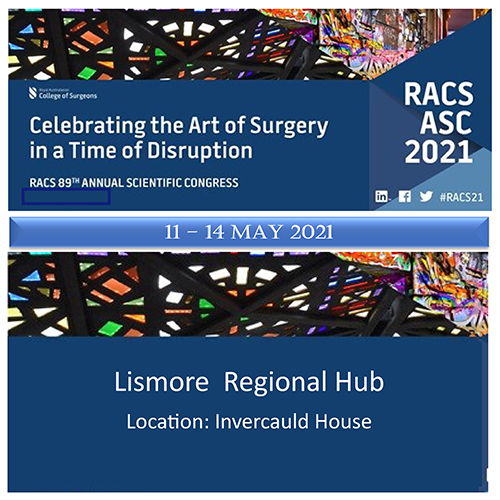 "Celebrating the Art of Surgery in a Time of Disruption"
Tuesday 11 May to Friday 14 May 2021
Live from the Melbourne Convention and Exhibition Centre


Join the virtual congress via the Lismore Base Hospital Hub at Invercauld House.
Address: 163 Invercauld Road, Goonellabah 2480
The Congress dinner is at the Loft Restaurant, Lismore.
Link to Congress site program here.
Details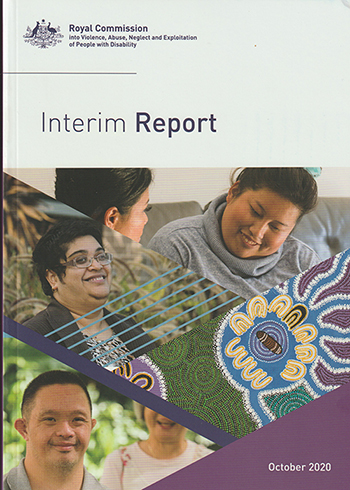 Robin Osborne looks at the Interim Report of the Disability Royal Commission.
'A big parcel has arrived in the mail,' my wife said, 'it feels like a book,' this being accompanied by a roll of her eyes to suggest that I shouldn't be acquiring any more books, given the bulging state of our shelves. 
This was not my much-awaited copy of The Shape of Sound  but the Interim Report of the Royal Commission into Violence, Abuse, Neglect and Exploitation of People with Disability. The 561-page document, tendered to the Governor-General near the end of last year, is aimed at echoing the voices of Australians with disability -  estimated to number 4.367  million in 2018 – and recommending strategies and processes for addressing the issues listed in the title. 
The 1.7kg tome is beautifully formatted and bound with a cover featuring an Aboriginal painting in what seems to be the de rigeur manner of contemporary government publications and corporate reports. The featured artwork, 'Respectful Listening' by Wiradjuri artist and disability advocate Uncle Paul Constable Calcott, represents the story of the seven Commissioners carrying their message stick and travelling across many language groups and communities to gather stories.
Details

Written by

Robin Osborne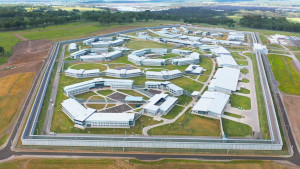 It is not well known that when people are incarcerated in Australia, they lose access to Medicare cover and Centrelink payments. In NSW their healthcare is then managed by the NSW Justice Health and Forensic Mental Health Network (JHFMHN). This is a similar situation to what happens when a person presents to a public hospital as a public patient for treatment. They are then covered for health needs by NSW Health not Medicare.
For prisoners this seems like punishment over and above the judicial system, which results in further disadvantage for prisoners after release. This particularly applies to Aboriginal people who are disproportionately represented in our prison system. It requires reconnection with Medicare and Centrelink on return to their community.
Details

Written by

Andrew Binns
Read more: Getting out from inside causes health concerns for everyone