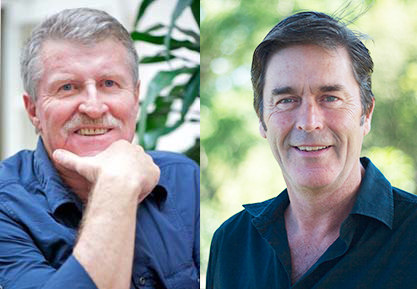 In October 2021 Southern Cross University announced that it will offer a Master of Lifestyle Medicine degree from 2022, the only one of its kind in Australia.  
The launch of the new degree comes after the Royal Australian and New Zealand College of Psychiatry (RANZCP) issued new guidelines for the treatment of mood disorders, in which lifestyle interventions form the foundation of mood disorder management. The guidelines describe this approach as 'essentially non-negotiable', and the College now recommends this method as the first line of treatment, along with psychological interventions.
According to SCU's Associate Professor Matthew Leach, a large percentage of chronic disease can be attributed to lifestyle or environmental factors and assisting individuals to support good health through lifestyle and non-pharmacological approaches remains an ongoing challenge for many health practitioners. Gaps in contemporary clinical education prevent many practitioners from confidently providing this care to their patients.
'The course assists practitioners to more confidently prescribe lifestyle interventions and facilitate behaviour change in order to support the prevention and management of chronic disease and to improve patient outcomes,' Prof Leach said.
Details

Written by

Professor John Stevens and Professor Garry Egger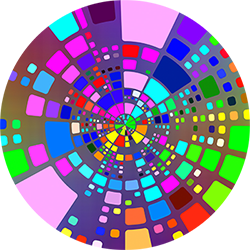 Are psychedelics the 'Brave New World' of psychiatry?
Local physician Dr Bob Lodge  in conversation with Dr Peter Silberberg
Date: 10 November 2021
Time: 7.30 pm on Zoom
Learning Outcomes:
At the end of the webinar participants will have
a better understanding the burden of mental health in Australia
reviewed the evidence for anti-depressant medication
a better understanding on the mechanism of how psychedelics work
reviewed current evidence supporting the use of psychedelics
discussed the possible future utilisation of psychedelics
Details
Join Dr Niall Aboud  in conversation with Dr Peter SIlberberg on the
current investigation and treatment of diabetic retinopathy.


This video was Sponsored by Ramsay Health / Ballina Day Surgery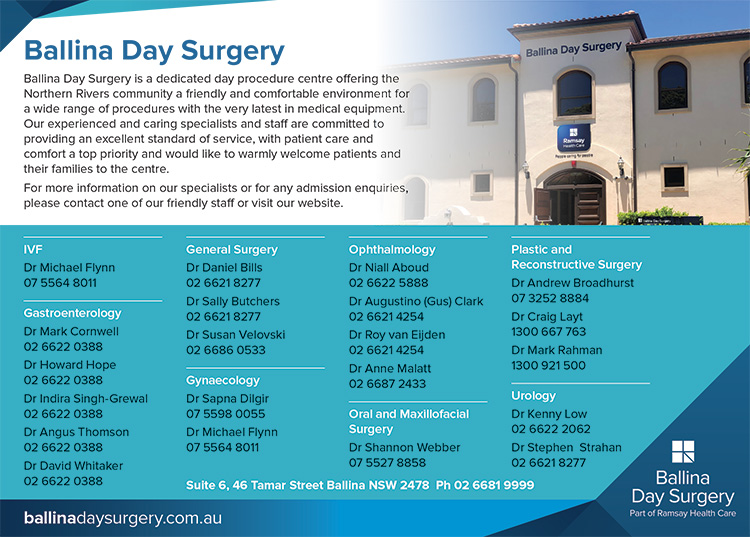 Details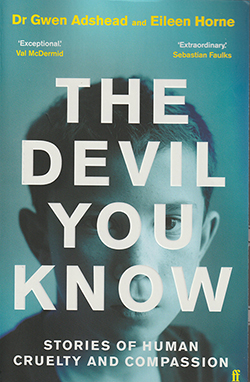 The Devil You Know
Dr Gwen Adshead & Eileen Horne
Allen & Unwin 355pp $32.99
The title screams Netflix crime series, and no doubt the true stories contained in this remarkable book have the makings of one, but this memoir is by no means sensational, despite the harrowing nature of the tales. Credit for this goes to the main author, British psychiatrist and psychotherapist, Dr Gwen Adshead.
The likelihood that a streaming service might come sniffing around is that the co-author of these Stories of Human Cruelty and Compassion, to quote the sub-title, worked for twenty years as a television drama producer and scripted BBC radio dramas. 
No doubt the material evinces all the necessary responses from a reader - shock, revulsion, disbelief, and, surprising as it may seem, some humour, and not always black. The stories are recounted in short chapters by eleven of Dr Adshead's many patients over the years, all of them imprisoned for violent crimes, often ghastly ones.
Reading that, "Every violent crime is a tragedy for the victim and their families," we nod our heads, only to be told that this is so "for the perpetrators" as well.
Details

Written by

Robin Osborne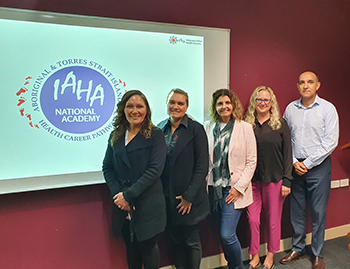 From 2022 Aboriginal and Torres Strait Islander high school students in the Northern Rivers will have access to a new training pathway on their doorstep. The Indigenous Allied Health Australia (IAHA) National Aboriginal and Torres Strait Islander Health Academy in Lismore is aiming to support education and increase career opportunities in the health and social assistance sectors, thanks to a new partnership between Indigenous Allied Health Australia Ltd (IAHA), the Northern NSW Local Health District (NNSWLHD) and local Aboriginal Medical Services.
The Academy will give Aboriginal and Torres Strait Islander students in years 11 and 12 in the Northern Rivers the opportunity to complete a school-based traineeship undertaking a nationally recognised Certificate III in Allied Health Assistance (HLT33015) qualification through TAFE NSW. 
Students will also gain experience in the health workforce with both IAHA and local health service providers, gaining relevant employability skills and work readiness. The partnership will build on existing relationships and also strengthen local health workforce development strategies, including paid employment for school-based trainees, mentoring, leadership development and career planning. 
Details