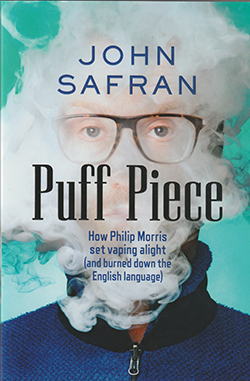 Puff Piece
John Safran
Penguin/Hamish Hamilton 353pp
In journalism a 'puff piece' is a weightless story praising a person or business and ignoring, or even covering up, any flaws they may possess. While John Safran's latest book certainly focuses on a brand name – the words Philip Morris appear on almost every page  – the result is anything but an enhancement of the cigarette manufacturer's reputation.
As he makes this clear from the outset, the company's history of deceit is long and harmful, the latest example being its response to the European Parliament's ban in May 2020 of menthol cigarettes.
Details

Written by

Robin Osborne
The NSW Government is establishing something of a reputation for 'backflipping' on measures to combat the spread of COVID-19, most recently the omicron variant, which has rocketed ahead in the state. 
Two days before Christmas, with testing queues longer than those at the Sydney seafood market – or along the fish-shop road into Ballina – Premier Dominic Perrottet decreed the introduction of mandatory indoor mask wearing, QR code check-in and social distancing from midnight at the start of Christmas Eve.
The mandate applies to all retail and entertainment / dining premises, except when seated patrons are actually eating or drinking – a great deal of which will presumably be undertaken over the coming days. On the upside, masks will not need to be worn when socialising in private premises, although various medical experts suggest this would be advisable as well.
Details

Written by

Robin Osborne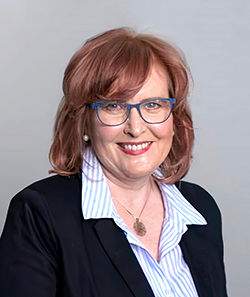 Inadequate government funding has brought general practice in Australia to a 'critical juncture', according to the Royal Australian College of General Practitioners (RACGP), which has noted that only 15.2 percent of surveyed final-year medical students listed general practice as their first-preference speciality for the future, the lowest number since 2012. 
The College has also highlighted how the COVID-19 pandemic has severely disrupted GP practice and will present ongoing challenges as the coronavirus lingers.
These are among the key findings in the RACGP's Health of the Nation report, an annual review drawing on the experiences of Fellows across Australia as well as information from the Australian Bureau of Statistics, Medicare, the AIHW and various government publications.
Details

Written by

Robin Osborne
Read more: General practice at 'critical juncture' as pandemic rattles GPs


by Dr Nathan Kesteven
There have been some great local improvements regarding mental health services, with Healthy North Coast introducing a raft of options for a wide range of patients with mental health conditions (see below). Coupled with this there are now several Telehealth services that can provide practices with access to not only psychiatric services but nearly all other medical specialties (see list below), with these services generally bulk-billed and often able to be delivered to the patient at home.
Some 24 years ago my sister died as a result of a severe mental health condition. At the time there did not exist any well coordinated outreach services, with acute services only at Richmond Clinic, Lismore Base Hospital.
Details

Written by

Dr Nathan Kesteven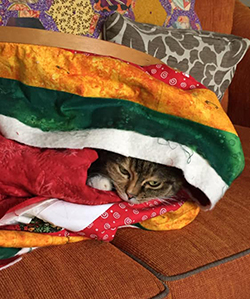 A casual chat with a client about her sick mum at the vet clinic recently revealed a little pearl which led me to diagnose her mum's cat's illness and taught me a lesson about how I could improve my history-taking skills. 
The client, in her late fifties, was describing how she had been busy caring for her elderly mother who had become disoriented and collapsed at home with acute severe diarrhoea and vomiting. She was stabilised in Emergency and admitted to hospital, testing positive for both E.coli and Campylobacter jejuni. She responded rapidly to antibiotics and fluid therapy. 
My ears pricked up at 'C.jejuni' and I mentioned that C.jejuni can be zoonotically transmitted.  
Details

Written by

Mike Fitzgerald