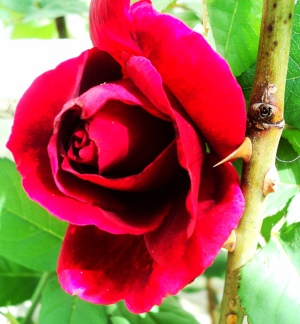 Healthy North Coast (HNC) is looking to update its Board advisory structure. 
HNC welcomed four new Board members this year following the Annual General Meeting in December 2020. The newly elected members are Graeme Innes and Kerry Stubbs (as previously reported in Nordocs magazine, Autumn 2021). The newly appointed members are Sam Hardjono and Rebecca Bell who came highly recommended from the HNC Nominations Committee.
Sam has wide ranging experience in various sectors, including international,  inter-governmental, not-for-profit and corporate spheres, as well as in private companies and start-ups. He is a director of the Australian Red Cross and holds a MBA in international business. 
Rebecca trained as an occupational therapist and for the last 12 years has worked in local and national community and health organisations. She currently works at the corporate level in Medibank Private and is also a director of the Sunshine Coast PHN and CASPA Family Services. 
Details

Written by

David Guest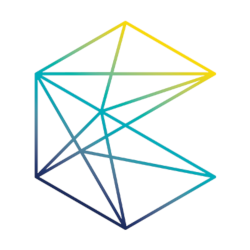 On the week-end of 15 and 16 May 2021 previous members and staff of North Coast GP Training met together in Coffs Harbour to mark the end of the organisation.
Former clinical trainers came from around the country to attend the event and it was very pleasing to be joined by long serving CEO, John Langill. John led the organisation for most of its history until his retirement in 2019.
Also attending were Sharyn White and her husband, Brendan. With the closure of NCGPT, Sharyn has moved on to become the CEO of the youth mental health service in Ballina, Human Nature, which offers innovative, nature-based mental health interventions for young people across the Northern Rivers region of New South Wales.
Details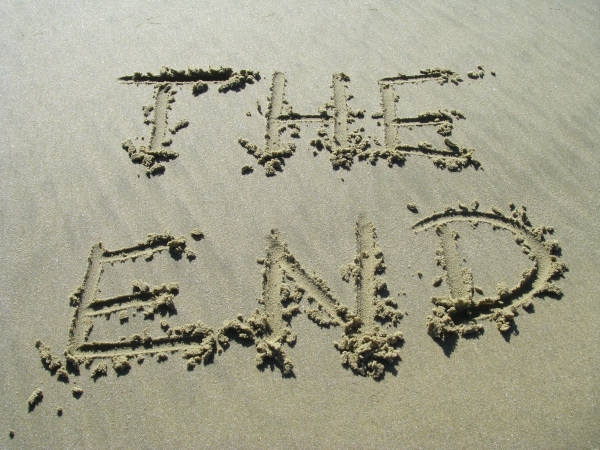 North Coast General Practice Training (NCGPT), an organisation dedicated to regional medical education,o is winding up at the end of the financial year. 
The company started in 2002 when the then-Coalition government removed responsibility for training future general practitioners from the Royal Australian College of General Practice (RACGP). The new organisation took over from the RACGP's Family Medicine Program that had grown from a small base at the same time as the 1973 Labor government's Medibank scheme. The government set up 22 training organisations around the country and NCGPT was the successful tenderer for the northern NSW contract that covered a wide area from the NSW-Queensland border down to Port Macquarie. 
Over the next twelve years NCGPT built up an enviable reputation around the country for the quality of training provided. Many young doctors appreciated the experience of working in dedicated training practices on the North Coast. Many of them stayed in the area, joined the local medical workforce and have become part of the community. 
Details

Written by

David Guest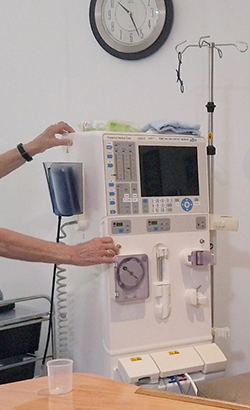 Nearly 15,000 Australians with end stage kidney disease are receiving dialysis treatment, with around 75 per cent receiving in-centre haemodialysis, and the remainder undertaking  home-based therapy (30 per cent being on home HD and seven per cent on home peritoneal dialysis.
If a person's own kidney function is reduced dialysis is used to clear toxins and regulate the fluids that the body ingests or generates.
Where clinically appropriate, home dialysing is preferable because of its convenient access, and in appreciation of this the Northern NSW Local Health District is assisting patients with kidney disease to undertake the procedure from the comfort of their own home. According to Chronic Kidney Disease Nurse Practitioner Graeme Turner more patients should consider the home-based treatment, as it can provide many lifestyle benefits. 
"While not all patients are eligible for home dialysis, it's a great option for people who are after a flexible treatment program," Mr Turner said. 
Details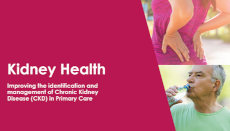 Expression of Interest - Free Webinar Series for Practice Nurses
Join us for a live 6-part monthly group webinar series about kidney disease management and earn 6 hours of CPD.
The EPIK Research Project is evaluating a training program for practice nurses in the early identification and management of chronic kidney disease.
Phase 1 of this project worked with practice nurses (PNs) to develop an online training program that assists small groups of nurses in the identification and management of chronic kidney disease. This current phase is being offered to PNs from a large number of general practices across Australia to test whether the program is applicable in a wide variety of settings.
The Northern NSW Local Health District in partnership with Healthy North Coast, Southern Cross University, the NSW Agency for Clinical Innovation and Nordocs invites you to be part of phase 2 of this local research project. 
Details
Read more: Improving Renal Disease Management in General Practice