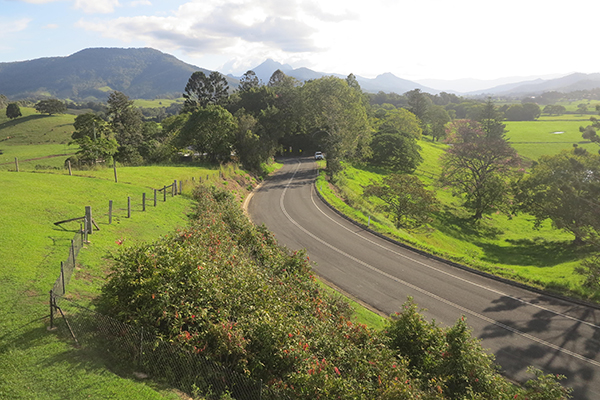 The NSW Government has taken what it calls 'another important step to rebuild essential health services across regional and rural NSW' with the announcement of the Regional Health Ministerial Advisory Panel.
The panel, announced on 10 October, will focus on building the regional health workforce, strengthening community engagement and improving the health and wellbeing of Aboriginal and Torres Strait Islander peoples.
Details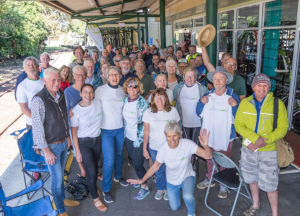 The parents of the Northern Rivers Rail Trail (NRRT) are the councils of Tweed, Richmond Valley, Lismore and Byron, guided by a not-for-profit Committee that came together a decade ago with a common vision to preserve this valuable community asset, the 130km disused rail corridor between Murwillumbah and Casino, and convert it to a modern cycle and walking trail through the region's spectacular landscapes. 
The aim is for the community to use it; for getting to school, work and sport, shopping and recreation and for visitors to experience the region's scenery, food and culture, and enjoy a more adventurous experience.
The Rail Trail is not just about a walking track, it's about eco-tourism and host communities, festivals and events, employment, education and workplace training, mental and physical health, equity for the disabled, habitat and wildlife corridors and most importantly, future legacies. It would showcase our natural environment and our beautiful lifestyle to the world.
Details

Written by:

Ron Dowell
We have a key role in combating climate change
Around the globe, health professionals are on the front line of mitigating climate change impacts, whether by supporting patients and communities to prepare for and respond to extreme weather events or by undertaking low-key but practical steps to reduce CO2 emissions such as reviewing prescribing patterns, for example with inhaled medications. 
As Dr Sarah Mollard, GP and member of Doctors for the Environment Australia (based in Port Macquarie), reports, 'The propellants used in some pressurised metered-dose inhaler (pMDI) devices are highly potent greenhouse gases, and switching to dry-powder inhalers (DPIs) or soft-mist inhalers (SMIs) where clinically appropriate can greatly reduce the carbon footprint of managing asthma and COPD.'
As Dr Mollard points out, in the general practice setting, pharmaceutical prescribing is estimated to contribute between 65-90 percent of CO2 equivalent (CO2e) emissions.
'Broadly speaking the response to climate change requires two types of action,' she explains, 'mitigation, which focuses on drastically reducing CO2 emissions so that further heating is limited, and adaptation, which involves consideration of how to best prepare for and respond to impacts from the heating which has already occurred.' 
'This action can take place at individual, community or organisational, and state or national policy levels, and health professionals can contribute to both types of action at all levels.' 
Details

Written by:

Dr Sarah Mollard, GP and member of Doctors for the Environment Australia (based in Port Macquarie)
The precinct surrounding Uralba Street, Lismore, centred on Lismore Base Hospital (LBH) and above the level of any conceivable flooding, is set to become an even more concentrated health hub following news that a private hospital will be built and operated there.
The plan for the facility, to be positioned opposite the LBH site, has been developed by the Catholic Diocese of Lismore, assisted by St Vincent's Private Hospital, located in East Lismore. The Diocese is purchasing the land and aiming to undertake 'a competitive process to secure a specialist provider to operate its acute health services going forward'.
The announcement stressed that, 'It is not proposed that the Diocese develop or operate the new hospital.' 
Instead, it will be 'funded and operated using a contemporary model led by a specialist private hospital provider'. 
Details

Written by:

Robin Osborne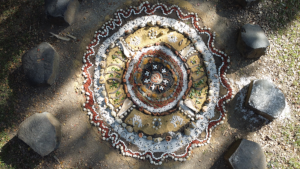 by Dr Andrew Binns
One of my post-retirement activities is to address a project in a small, needy rural community near Lismore, namely the well-known village of Nimbin. This town recently celebrated the 50th Anniversary of the famous Aquarius Festival which was a revolutionary counterculture arts and music festival organised by the Australian Union of Students. 
This changed this town from a small farming community into a thriving and busy township, popular with tourists lapping up the hippy atmosphere of the past.
About 12 months ago the Rural Doctors Network funded a Registered Nurse and Aboriginal Health Worker to assess and address the health needs for Aboriginal residents in the Nimbin area. I joined the project as a volunteer having retired from clinical work. 
The percentage of Aboriginal people living there is 5.6%, greater than the state average of 3.4% according to 2021 ABS data. It is a rather transient community, and the recent regional flood disaster has made this more so. 
Details