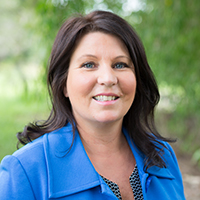 by Tamara Smith, State MP for Ballina
The name given to racing greyhound 'Slim Pickings' was cruelly apt. Despite putting his heart into being the fastest dog on the track, his rewards were slim indeed. In the end, a collision with other dogs during a race resulted in a fractured ankle and Slim, not yet three years old, was euthanised by the on-course vet.
Slim's fate is not an uncommon one: he was the third dog to die in the Northern Rivers in the first few months of 2021, two of them at the Casino course. Twenty-two others have died on New South Wales race tracks so far this year and the number of fatalities is climbing. 
For the same period last year 15 greyhounds died racing in NSW and 48 had to be put down. Nationally, a similar number have died on racetracks already this year, and more than 2600 dogs have been injured. The average lifespan of a racing greyhound is 1.5 years compared with 10-12 years for non-racing dogs.
Beyond the well-documented suffering of these beautiful animals, the damage from this 'sport' is widespread throughout society, including being reflected in public health statistics. 
Details

Written by

Tamara Smith, State MP for Ballina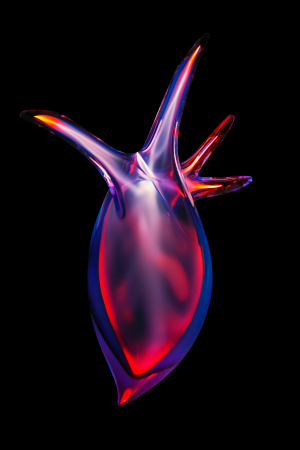 Once I had a love and it was a gas
Soon turned out had a heart of glass…
- Blondie, Heart of Glass, 1978

A healthy resting heart beats at sixty times per minute and this number came to mind when glass sculptor Harriet Schwarzrock launched into what would become the most consuming project of an already distinguished artistic career.  Since graduating with Honours from the Sydney College of the Arts/Sydney University in 1999, Harriet has exhibited in Australia, the USA and Europe, gained a number of awards, scholarships and residencies, and become a favourite of blown-glass connoisseurs.
Soon, along with textile artist Valerie Kirk, she will undertake a two-week cottage residency supported by Crafts ACT, Parks ACT and  GeoScience Australia, focusing on bushfire impacts in the Canberra area.
While the Queanbeyan-based artist's output has included many traditional pieces such as vases and bowls it is her focus on anatomically heart-shaped pieces that has gained her a solo exhibition at the prestigious if unlikely venue of the National Portrait Gallery in Canberra. This show, 'Spaces between movement and stillness', opened several months ago during the run of 'Pub Rock', a gallery of Australian rock 'n roll photos, and it continues until 1 August 2021 in conjunction with the Australian Love Stories exhibition of diverse romantic images.
Details

Written by

Robin Osborne
Book Review
The Family Doctor
Debra Oswald
Allen & Unwin 359pp
Even at a time of unprecedented focus on the abuse of women it is hard to imagine a more courageous theme than a well-respected GP taking the life of a male patient because of their appalling treatment of his wife.
Yet that is the journey Australian novelist, playwright and screenwriter Debra Oswald has embarked on with this gut-wrenching tale of how Paula Kaczmarek, the Sydney doctor of the title, takes the law into her own hands, quite literally, when she engages in the easily concealed killing of Ian Ferguson, the husband of a female patient who had revealed his ongoing abuse of her and their children.
As the novel begins, Dr Kaczmarek witnesses the aftermath of another murder, this one occurring in her own home where she had been harbouring Stacey, an old friend with two young children, who was seeking escape from her violent partner. Arriving home, she finds Stacey and the children dead in the lounge room and Matt, their killer, brandishing a rifle. The shocking scene ends when he shoots himself in the head, turning her beloved home into a ghastly crime scene.
Details

Written by

Robin Osborne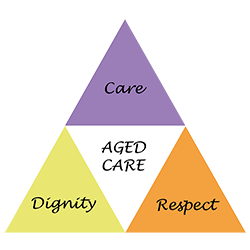 Since 1902 a total of 135 Royal Commissions have been held in Australia (not counting state and territory commissions and inquiries), the first being convened to look at the transport of troops returning from service in South Africa in the S.S. Drayton Grange. Another, two years, later investigated 'the affray at Goaribari Island, British New Guinea'.
Since then better known RCs have looked at British nuclear tests, Aboriginal deaths in custody, the Chamberlain convictions, home insulation (the pink batts) and the treatment of people with disability, as reported in this issue of NorDocs.
None have focused on the wellbeing of more Australians than the Royal Commission into Aged Care Quality and Safety, given that 15 percent of the population is now over 65 years, and the number is growing exponentially. Its interim report from late 2019, covered in NorDocs, described the aged care system as being in 'a shocking state of neglect'. The final report, Care, Dignity and Respect, was released on 1 March 2021, and made for further harrowing reading. 
Details

Written by

Robin Osborne
Read more: Aged Care Royal Commission highlights need for action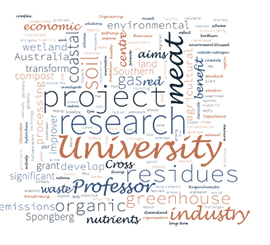 Southern Cross University researchers have gained two Australian Research Council grants, totalling $1.2M, to develop environment-focused projects that will reduce ammonium/nitrate-nitrogen levels in coastal waterways and transform abattoir waste into agricultural soil improver.
Details