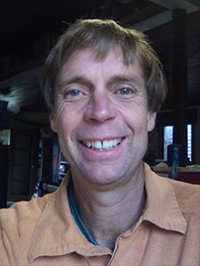 Telehealth services subsidised through Medicare will be extended until the end of December 2021, following an announcement in April by the Federal Minister for Health and Aged Care, Greg Hunt. In a pre-Budget announcement the government said that in the past year Telehealth had been 'life changing for many in need of support' and that as part of the 2021-22 Budget more than $114 million will be allocated to extending the program until the end of this year.
'Telehealth items were rapidly implemented in March 2020 to ensure our primary care sector could continue to function and that Australians could continue to access important health services, Mr Hunt said.
'Telehealth has played an important role in supporting Australians through the pandemic. The extension will ensure that Australians can continue to see their GP, renew scripts and seek mental health support from the safety of their own home. This allows vulnerable Australians to feel protected and supported during these unprecedented times.
'It is critical that Australians continue to look after their health and stay engaged with our primary care providers."
Details

Written by

Robin Osborne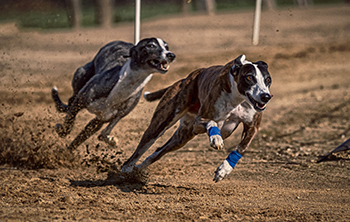 The state MP for Clarence, Mr Chris Gulaptis, has provided the following defence of greyhound racing, 'the sport of the battler'.
The greyhound racing industry is much maligned and misunderstood. It has dirty washing like every other industry and it's this that has captured the headlines and cast a dark shadow over what is a sport for the common punter. 
Not every cop is a Roger Rogerson and not every politician is an Eddy Obeid. And similarly not every greyhound owner or trainer is a live baiter or cruelly disposes of their dogs whether they are past champions or just plain dish lickers.
The owners and trainers that I know love their dogs with a passion. They treat them as one of the family and the dogs respond accordingly. They make wonderful pets. They are gentle and affectionate and love nothing more than lazing on a lounge and nuzzling a friend.
Details

Written by

Chris Gulaptis, MP for Clarence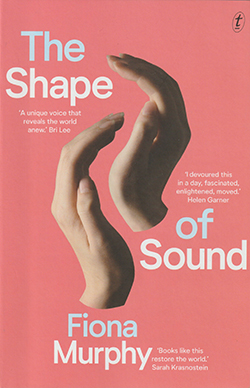 The Shape of Sound
Fiona Murphy
Text Publishing 297pp
Unlike the well-known author Helen Garner I was unable to devour this wonderful book in a single day, but like her I was 'fascinated, enlightened, moved', and like the many other writers who have praised it, I found it a 'brilliant memoir', 'wise, generous and perceptive', and 'utterly gripping.'
On the surface, the book is not a hard one to describe, being the author's account of almost a lifetime of near or complete deafness, first noticed during swimming classes at an early age: 'Eventually the instructor approached Mum and said that I seemed to be having trouble hearing, that I rarely followed her instructions and was either in distress or drifting aimlessly through each lesson.'
The water is a perfect analogy for hearing loss, as 'Sound travels in waves. More often than not, when people actually hear sound it's at the moment of impact: when waves collide with the eardrum… [however] Silence can be just as chaotic and momentous.'
Raised in Sydney, Fiona Murphy was identified as having hearing difficulties in Year Two and taken to an audiologist for testing, the diagnosis being that she was profoundly deaf in her left ear and 'not all in her right'.
Details

Written by

Robin Osborne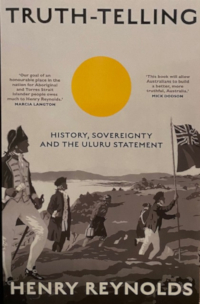 Truth-Telling: History, sovereignty and the Uluru Statement
Henry Reynolds, New South 288 pp
It is more than 251 years since Captain Cook sailed up the east coast of what is now called Australia in HMB Endeavour and landed on a small island he later named Possession Island, 17 km south-west of the tip of Cape York Peninsula. In his journal, Cook wrote that he 'once more' hoisted the English colours in the name of King George III and in so doing took possession of the whole east coast.  
Possession took on more meaning with the arrival of the First Fleet in Botany Bay 18 years later. Whilst this history has been taught in schools ever since there is obvious disquiet from Australia's First Nations people – and many others - that this was nothing other than an invasion. The outrage following these events is increasing and it is time for truth telling and the illegal ramifications of what really happened. 
Details

Written by

Review by Andrew Binns
Read more: Truth-Telling: History, sovereignty and the Uluru Statement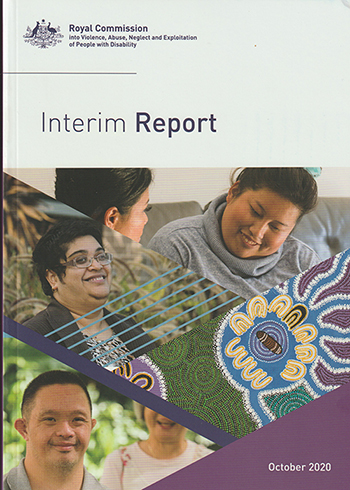 Robin Osborne looks at the Interim Report of the Disability Royal Commission.
'A big parcel has arrived in the mail,' my wife said, 'it feels like a book,' this being accompanied by a roll of her eyes to suggest that I shouldn't be acquiring any more books, given the bulging state of our shelves. 
This was not my much-awaited copy of The Shape of Sound  but the Interim Report of the Royal Commission into Violence, Abuse, Neglect and Exploitation of People with Disability. The 561-page document, tendered to the Governor-General near the end of last year, is aimed at echoing the voices of Australians with disability -  estimated to number 4.367  million in 2018 – and recommending strategies and processes for addressing the issues listed in the title. 
The 1.7kg tome is beautifully formatted and bound with a cover featuring an Aboriginal painting in what seems to be the de rigeur manner of contemporary government publications and corporate reports. The featured artwork, 'Respectful Listening' by Wiradjuri artist and disability advocate Uncle Paul Constable Calcott, represents the story of the seven Commissioners carrying their message stick and travelling across many language groups and communities to gather stories.
Details

Written by

Robin Osborne