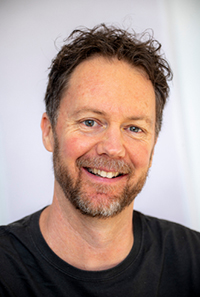 I have always had an affinity with adolescents, which is why I became a secondary school teacher and stayed committed to this work for 25 years. In 2013, I completed a Masters in Psychotherapy, greatly deepening my understanding of adolescence and my efficacy as a teacher.

I left teaching in 2020 and established a practice as a counsellor/psychotherapist for adolescents. I have always had a sense of empathy and understanding of the adolescent population, especially those who are often labelled in negative ways due to their behaviours. Adolescence is such a vulnerable time in life, one filled with so many possibilities, opportunities and pitfalls. I am here to help.
I have a thorough knowledge of adolescent development which embraces existential, neurological, biological, psychological and sociological perspectives.
Details

Written by

Paul Archer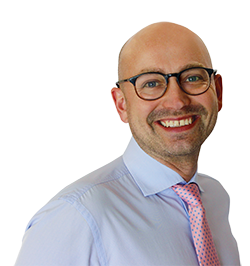 It's unsurprising if you or someone you know finds themselves a little lost these days. Between fires, floods and inflation, many of us are wondering what will go wrong next. It is quite normal at such times to experience periods of sadness. It is part of the human experience.
However, the sustained strain of the pandemic has led to increasing numbers of people experiencing an overt major depression. This increased suffering has not gone unnoticed by those of us working within this field. In 2019-2020, a 35-year-old antidepressant - sertraline - was the 10th most prescribed drug in Australia for the first time1. Last year it rose to 8th2.
Details

Written by

Dr James Goldstein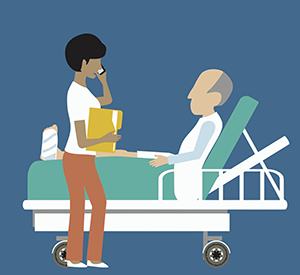 The NSW Government has finalised its response to the parliamentary Upper House's Rural Health Inquiry (reported in NorDocs Winter 2022), confirming it support for 41 of the 44 recommendations but declining to support a request to strengthen the Health Administration Ombudsman amidst massive, publicised failings in the system.
Saying the Perrottet government is on track to address identified shortages, the Minister for Regional Health Bronnie Taylor said it recognises the findings of the Inquiry and is taking meaningful action to provide safe and high quality health care services in the bush.
'It is my absolute priority to ensure that, no matter where you live in our state, you have access to the health services that you need and deserve," Mrs Taylor said.
Details

Written by

Robin Osborne
Read more: No rural health Ombudsman but a new panel and 10,000 more staff

By mid-2023 aged care residents at Kyogle Multi-Purpose Service (MPS) will be enjoying better shared activity and entertainment spaces thanks to upgrades now under way.
One focus is a purpose-built residents' lounge that will provide both indoor and outdoor spaces to allow residents and their families and carers to exercise, relax or share a quiet moment away from the busy dining room.
Executive Officer/ Director of Nursing for the MPS Network, Nancy Martin, said the upgrades would provide residents with a safe area in which to connect with loved ones, or sit peacefully in reflection.
'Best practice care for older people, including those who may be living with dementia, involves having a variety of spaces which are suited to specific activities, such as eating and drinking, relaxing and resting,' Ms Martin said.
Details
Read more: Local MPS upgrades will enhance rest and recreation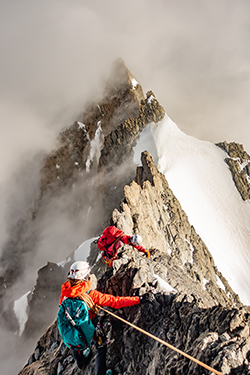 Dr Eric Brymer is one of the experts who featured in Risk and Reward episode of SBS television's Insight program.
Photo: SBS Insight.

Tossing up and then largely dismissing such terms as adrenaline junkie, thrill seeker and undue risk taker, Southern Cross University psychologist Dr Eric Brymer, believes because the real motivations of people pursuing "extreme sports" don't conform to our perceptions.
Dr Brymer is no stranger to those people who leap off mountains, surf outsized waves, jump out of planes or free-dive to unbelievable depths.
Working out of SCU's Gold Coast campus, Dr Brymer, the new course coordinator of the Bachelor of Psychological Science with Honours program, shared his expertise with a national audience on SBS television's Insight program in an episode titled "Risk and Reward". The show aired on Tuesday June 21.
'The popular conception for extreme sports participation is risking one's life and chasing the adrenalin rush,' Dr Brymer said.
Details

Written by

Robin Osborne