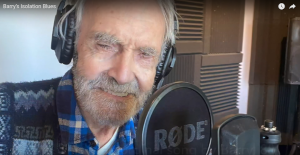 Tommy - Pinball Wizard - The Who (1969)
The last two and a half years have seen millions of people in many communities around the world "locked in" as a result of the isolation requirements imposed by COVID-19 outbreaks. Australia was no exception. Melbourne holds the world record for the longest lockdown at 267 days.
Thankfully, Australia is coming to the end of its COVID-19 mandates but severe restrictions continue in a few countries, most notably China, which has followed a "zero COVID" approach to the pandemic.

Locked in syndrome is also a neurological condition resulting from damage to the brainstem. In this condition the patient cannot move or speak but may be able to respond to questions through eye movements. Blinking once or twice as the sole way of communicating brings to mind Morse code or the binary processing used in computers. Life may not be much fun when "the outputs" available to you are so severely limited. 
Loss of sight affects 43 million people around the world and deafness nearly twice that number. Sadly many with these conditions do not reach their full potential. The inability to respond to external stimuli has differing effects however. The blind lose contact with the world, the deaf lose contact with people. 
Nevertheless some overcome their handicaps and achieve remarkably success. The most famous is Helen Keller, who lost both her sight and hearing at the age of 19 months of age from infection but went on to become a world famous author and essayist.

Barry Morris lives in Goonellabah. Now in his nineties his sight, hearing and health have all deteriorated in recent years but he retains a positive outlook on life.
At 84 Barry took up music as a hobby. Undaunted by his disabilities and the restrictions imposed by the COVID-19 lockdowns he, like others around the world, seized the opportunity to bring a little joy to those in a similar situation. (Hear Barry explain his circumstances and motivation in his own words.)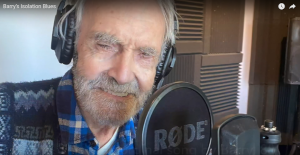 His "hit" Youtube single Isolation Blues brings a smile to all who watch it.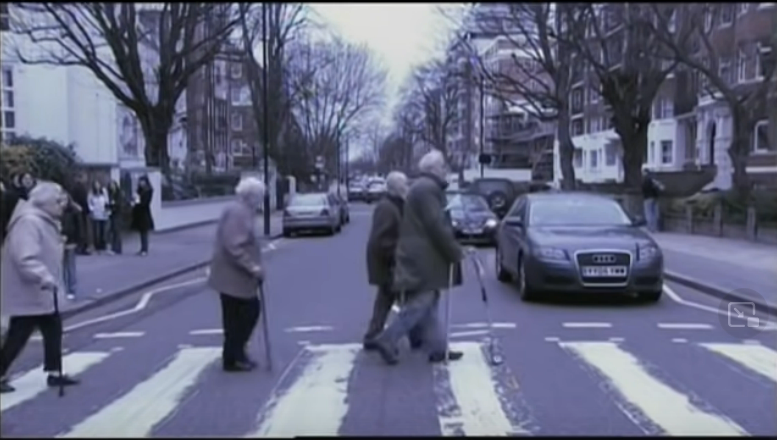 He might not be a pinball wizard or even a Roger Daltrey but nobody's going to keep him down.
Postscript: Barry passed away in August 2022 and will be missed by all who knew him.

Details

Written by:

David Guest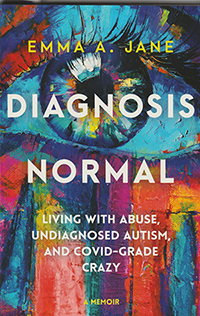 Diagnosis Normal
Emma A. Jane
Ebury Press/Penguin Random House
313pp
Of the many entertaining, shocking and insightful words in Dr Emma A. Jane's remarkable memoir this short sentence aptly summarises the author's situation: 'My mind is never quiet.'
Big understatement.
Emma Tom, as she then was, worked as a journalist at The Northern Star in Lismore in what seems a halcyon era before the Murdoch organisation shut down its regional newspapers. Despite trepidations, she learned the trade well before moving to Sydney and into the big league, joining The Sydney Morning Herald and gaining a reputation for fearlessly undertaking quirky, often daring, assignments.
Details

Written by:

Robin Osborne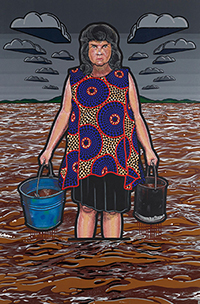 More accustomed to being the creator of artworks than the subject, Wiradjuri artist Karla Dickens, who lives on Bundjalung Country in Lismore, has helped Blak Douglas, a Sydney-based artist with Dhungatti heritage, win the 2022 Archibald Prize.
The painting is a metaphor for the disastrous floods that hit northern NSW in February/March.
'Spiritually, we all know that Mother Earth is angry at us,' says Blak Douglas about a portrait whose title references the 1851 novel Moby Dick, by Herman Melville.
Douglas adds, 'Karla is Moby – a strong, prized figure pursued by foreign combatants.'
The artist often uses flat-bottomed clouds as a symbol in his work, representing what he calls the 'false ceiling of government'. There are 14 of them in this painting, indicating the number of days and nights that the first deluge lasted.
Details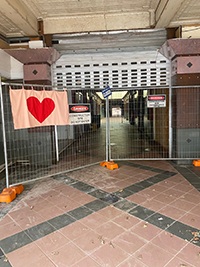 Nine weeks after the catastrophic February flooding of Lismore and the second flood a month later Lismore Regional Gallery Director Ashleigh Ralph describes the last few months as a roller coaster.
These terrible events happened when Ashleigh was just eight months into the job.
Four days after the flood, Gallery staff were able to enter the building and survey the damage. The entire two-storey building was inundated by a tsunami of river water and debris. It was a very emotional time for team members who'd worked at the Gallery for many years.
'The whole Gallery was flooded, including the exhibitions, the permanent collection, the Hannah Cabinet, everything. We had a flood mitigation plan, but this flood went above and beyond what anyone could have anticipated or planned for,' Ashleigh said.
Details

Written by:

Janet Grist
Read more: After the floods… some good news about gallery's artworks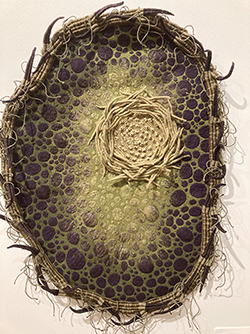 Merino wool, yarn, beads, embroidery thread, wet felting, knotting, natural dyeing, free machine embroidery. Exhibited in Connection Point: Contemporary established fibre textile artists of ACT and NSW, Canberra Museum+Gallery.
It is no coincidence that Helen MacRitchie's extraordinary creation closely resembles a human cell, although which one would be difficult to gauge. Her artist's statement gives the game away: 'Merino wool roving and yarn have been dyed green naturally with elder leaves and felted to depict a human cell. Boundary defences are wrapped and barbed to protect cellular contents and a nuclear nest.'
The artist goes on to explain that 'The medieval Doctrine of Signatures [c 16th century, claiming that herbs resembling various parts of the body can be used by herbalists to treat ailments of those body parts] believed that the Elder tree treated many ailments because its fruit resembled the affected body parts.
'This strange reasoning aside, pulmonary and cardiovascular systems do benefit from the antioxidants in elderberries helping to maintain our immune system.'
The assemblage, certainly of value to the viewer's eye, was part of an accomplished group of works in the recent exhibition, Connection Point - Contemporary established fibre textile artists of ACT and NSW, in the national capital's downtown Canberra Museum+Gallery.
The show highlighted fibre textile art, ranging from wall hangings to clothing, chosen from CMAG's own collection, alongside works from ACT and NSW textile artists. Twenty artists from each territory/state were represented.
Details

Written by:

Robin Osborne