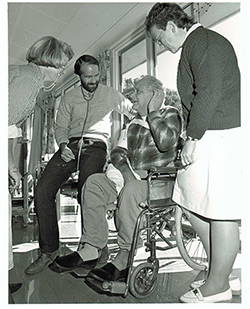 Rudyard Kipling noted there are only two kinds of men in the world - those who stay at home and those who do not. My peripatetic parents and subsequent upbringing meant I fell into the latter category. 
Graduating from Aberdeen University saw me with a degree in medicine, but, unlike my peers, no idea what I wanted to do with it. Joining one of Scotland's first General Practice Vocational Training Schemes, I passed the MRCGP in 1975, and during that time, I sat and - to my surprise - passed the first part of the MRCP. I passed the second part in 1980 and thought a year's experience working as a Senior Registrar in NZ would be interesting. So Cate and I trotted off with a two-year-old and a 10-week-old. Cate had baby number three while I sat and passed the FRACP  in 1982.
Details

Written by

Dr Hugh Fairfull-Smith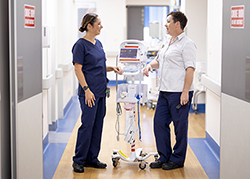 Graduates in the health sciences and support disciplines from Southern Cross University have a 96.6 per cent success rate in finding employment, according to the latest snapshot of tertiary educational outcomes, and a great majority of employers are happy with the skills they bring to their work.
The QILT (Quality Indicators for Learning and Teaching) suite of higher education surveys is funded by the Australian Department of Education. It includes the Employer Satisfaction Survey (ESS) of the views of 3,430 employers on the attributes of recent graduates from Australian higher education institutions. The study looked at how successfully graduates gained and settled into employment in terms of their professionalism, teamwork and interpersonal skills, and their ability to perform and innovate.
Details

Written by

Robin Osborne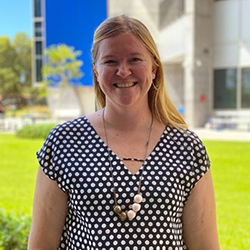 During ten years as a speech pathologist Dr Kirstine Shrubsole encountered Aphasia on a daily basis, seeing great improvements in some patients while others remained stuck, some indefinitely. Aphasia, a neurological disorder caused by damage to the portion of the brain that is responsible for language, commonly affects 30 per cent of stroke victims.
"When you work in a hospital there are guidelines that tell us what we should be doing and when, based on the research, but when I was working in the hospitals myself we often couldn't implement them," Dr Shrubsole says.
Details

Written by

Robin Osborne
Read more: Lost for words - treating the aftermath of a stroke
In the Spring 2020 edition of NorDocs an article headed 'Aboriginal offenders' impairment mitigates against custody' described a two-year-long neuropsychological project involving adult Aboriginal people in NSW charged with an offence. The study by Dr Robin Murray and Dr Molly Schafer found 72% of those brought before the courts had significant cognitive impairment, Further, almost 50% of cases were being diverted from custody when these findings were submitted to court at the time of their sentencing. 

It is most welcome news that the NSW Attorney General Mark Speakman has announced the Berejiklian government's  pledge of $28m to help cognitively impaired people navigate the legal system. This announcement was covered in this report by The Sydney Morning Herald - NSW pledges $28m to help cognitively impaired people navigate legal system
Details

Written by

Robin Osborne
 Winter Editorial 2021
Once I had a love and it was a gas
Soon turned out to be a pain in the ass
Seemed like the real thing only to find
Mucho mistrust, love's gone behind
Ooh, oh, ooh, oh
Miley Cyrus (October 2020) covers Blondie's 1979 original, Heart of Glass
This issue's cover features one of glass sculptor Harriet Schwarzrock's many luminescent pieces. The talented artist's heart-warming creations pulse with electricity, after being infused with neon, xenon, argon or krypton. The hearts are not anatomically or physiologically correct but may exhibit occasional conduction defects. See Robin Osborne's full review here.
'X', and the 2021 Federal Budget marked the spot where Australia's COVID-19 conversation changed. Eradication and elimination had been the total focus for over a year and Australia has been among world leaders in control of the virus. However, the Treasurer and prominent health spokespersons changed the conversation in mid-May, foreshadowing the opening of the borders, and the import and spread of the virus throughout the continent. 
Details

Written by

David Guest