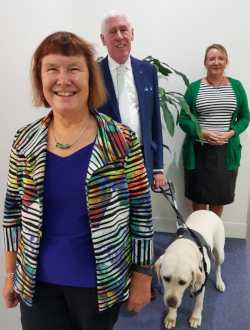 New board members for Healthy North Coast
Healthy North Coast, the successful contractor for the federally funded North Coast Primary Health Network, has announced two high-profile appointments to its board of directors, Kerry Stubbs, the Deputy Chancellor of Western Sydney University, and Graeme Innes, former commissioner at the Australian Human Rights Commission for almost a decade. 
Both share a deep passion for the health sector and are keen to contribute to their local communities, according to the Healthy North Coast announcement in early February.
Details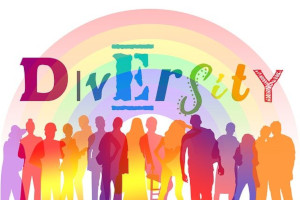 As the new year gets into full swing for Healthy North Coast, it is fitting to look at the role our board plays in shaping our future, and to celebrate the breadth of talent and diversity they bring.
With our recent appointment of two truly remarkable board members, Graeme Innes and Kerry Stubbs, I have been reflecting on the words of KPMG Australia's Chair, Alison Kitchen, in her introduction to Building Gender Diversity on ASX 300 Boards, published last June.
Alison wrote: "… When you're operating in an environment where there's a huge number of unknowns – having a lot of different experience around the table is a very good thing. And that diversity of experience can help boards navigate the enormous challenges we are facing.
"…having different voices, different perspectives, different life experience and different business experience at the table – all asking open questions, being curious and sharing experiences, is the key to surviving and thriving. The advantage a diverse board offers is the ability for companies to be agile, flexible, and to think, quickly and differently." 
2021 heralds an exciting new chapter for Healthy North Coast as we continue to serve the Mid and North Coast regions with an ambitious and locally focused PHN program, and the guidance of an experienced and diverse Healthy North Coast Board of Directors.
Details

Written by

Julie Sturgess, CEO, Healthy North Coast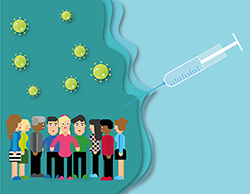 With the rollout of COVID-19 vaccines commencing over the next few months in Australia, addressing vaccine hesitancy will prove challenging for all healthcare workers. Achieving an adequate level of herd immunity and protecting those most vulnerable in the community depends not only on adequate COVID-19 vaccine supplies, but on a high level of vaccine support and uptake. 
In comparison to other countries such as the USA and France, Australia is considered to have a low level of COVID-19 vaccination refusal1. In June 2020, an online survey of nearly 5000 Australians aged 18 years and over found that 4.9% would not get the COVID-19 vaccine, 9% reported an indifference to a COVID-19 vaccine and 86% said they would get a vaccine if it became available.  
This survey was conducted during April 2020, when Australians were in the midst of lockdowns and the fear of serious COVID-19 outbreaks and disease was high amongst community members2. 
A few months later, another online survey of Australian parents (n=2018) during June 2020 showed that 75% of respondents said they would be vaccinated against COVID-19, 17% were unsure and 8% were unwilling to get COVID-19 vaccinations1. Thus, vaccine hesitancy increased by approximately 10% during the period from April 2020 to June 2020 and this may be partially explained by the relaxation of lockdowns and the perceived lower risk of COVID-19 disease amongst the community. 
Details

Written by

Alannah Mann, Northern Rivers pharmacist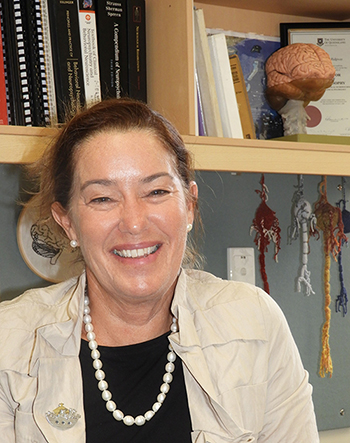 It was not that he was a Top Gun pilot, or that he took us to live in amazing cultures, but I finally agreed that my father was cool when he arranged to let us sit in his Mirage jet training simulator. However, military training simulators were mere toddlers in the evolution of Virtual Reality. 
History of Virtual Reality
The earliest reference to 'VR' is from a 1935 sci-fi novel Pygmalion's Spectacles by Stanley Weinbaum in which a professor develops a pair of goggles so he can watch a movie with sight, sound, taste, smell, and touch. The idea became reality in 1957 when cinematographer Morton Heilig invented Sensorama, a multimedia theatre cabinet providing viewers with an interactive experience. The term Virtual Reality was not coined until 1987 by polymath Jaron Lanier's headset and interactive gloves.  
This topic quickly dates, but now VR is used for entertainment, training and in health for treatment of medical and psychological problems. It is the big video games companies that have the expertise, skills and resources to lead technological developments that education, the military and health sectors are now utilising. The push for VR stemmed from a desire to figure out where interactive entertainment was going next. 
Details

Written by

Dr Lynne Ridgway. Clinical Neuropsychologist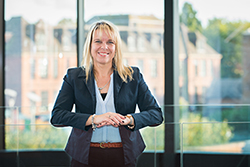 While not quite a frying pan-to-fire situation, Julie Jomeen has had an 'interesting' twelve months, leaving the UK as the coronavirus was starting to bite and arriving in Australia when the university sector began facing its toughest challenges in years.
Things would not get easier at either end, with Boris Johnson's government fumbling the COVID-19 response and Southern Cross University, to where Professor Jomeen was headed, about to axe 130 jobs amidst a devastating $33m budget shortfall. It wasn't alone, and universities continue to wobble as overseas student income dries up.
Welcome to your new life… 
"Yes," Prof Jomeen confirmed in a Zoom call from the Gold Coast, near to the SCU campus that has seen significant growth in the last few years, "this was certainly the strangest start to a new job."
Details

Written by

Robin Osborne