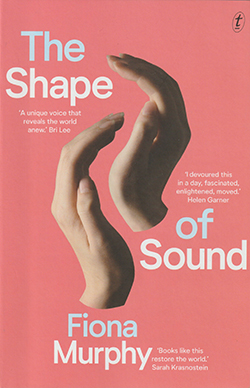 The Shape of Sound
Fiona Murphy
Text Publishing 297pp
Unlike the well-known author Helen Garner I was unable to devour this wonderful book in a single day, but like her I was 'fascinated, enlightened, moved', and like the many other writers who have praised it, I found it a 'brilliant memoir', 'wise, generous and perceptive', and 'utterly gripping.'
On the surface, the book is not a hard one to describe, being the author's account of almost a lifetime of near or complete deafness, first noticed during swimming classes at an early age: 'Eventually the instructor approached Mum and said that I seemed to be having trouble hearing, that I rarely followed her instructions and was either in distress or drifting aimlessly through each lesson.'
The water is a perfect analogy for hearing loss, as 'Sound travels in waves. More often than not, when people actually hear sound it's at the moment of impact: when waves collide with the eardrum… [however] Silence can be just as chaotic and momentous.'
Raised in Sydney, Fiona Murphy was identified as having hearing difficulties in Year Two and taken to an audiologist for testing, the diagnosis being that she was profoundly deaf in her left ear and 'not all in her right'.
Details

Written by

Robin Osborne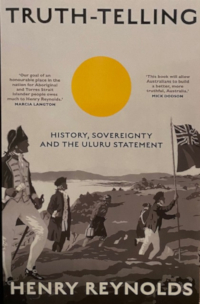 Truth-Telling: History, sovereignty and the Uluru Statement
Henry Reynolds, New South 288 pp
It is more than 251 years since Captain Cook sailed up the east coast of what is now called Australia in HMB Endeavour and landed on a small island he later named Possession Island, 17 km south-west of the tip of Cape York Peninsula. In his journal, Cook wrote that he 'once more' hoisted the English colours in the name of King George III and in so doing took possession of the whole east coast.  
Possession took on more meaning with the arrival of the First Fleet in Botany Bay 18 years later. Whilst this history has been taught in schools ever since there is obvious disquiet from Australia's First Nations people – and many others - that this was nothing other than an invasion. The outrage following these events is increasing and it is time for truth telling and the illegal ramifications of what really happened. 
Details

Written by

Review by Andrew Binns
Read more: Truth-Telling: History, sovereignty and the Uluru Statement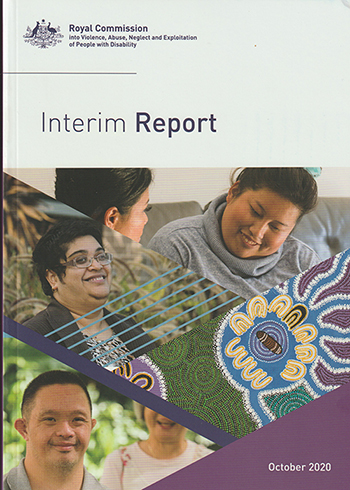 Robin Osborne looks at the Interim Report of the Disability Royal Commission.
'A big parcel has arrived in the mail,' my wife said, 'it feels like a book,' this being accompanied by a roll of her eyes to suggest that I shouldn't be acquiring any more books, given the bulging state of our shelves. 
This was not my much-awaited copy of The Shape of Sound  but the Interim Report of the Royal Commission into Violence, Abuse, Neglect and Exploitation of People with Disability. The 561-page document, tendered to the Governor-General near the end of last year, is aimed at echoing the voices of Australians with disability -  estimated to number 4.367  million in 2018 – and recommending strategies and processes for addressing the issues listed in the title. 
The 1.7kg tome is beautifully formatted and bound with a cover featuring an Aboriginal painting in what seems to be the de rigeur manner of contemporary government publications and corporate reports. The featured artwork, 'Respectful Listening' by Wiradjuri artist and disability advocate Uncle Paul Constable Calcott, represents the story of the seven Commissioners carrying their message stick and travelling across many language groups and communities to gather stories.
Details

Written by

Robin Osborne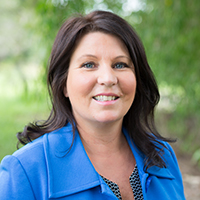 by Tamara Smith, State MP for Ballina
The name given to racing greyhound 'Slim Pickings' was cruelly apt. Despite putting his heart into being the fastest dog on the track, his rewards were slim indeed. In the end, a collision with other dogs during a race resulted in a fractured ankle and Slim, not yet three years old, was euthanised by the on-course vet.
Slim's fate is not an uncommon one: he was the third dog to die in the Northern Rivers in the first few months of 2021, two of them at the Casino course. Twenty-two others have died on New South Wales race tracks so far this year and the number of fatalities is climbing. 
For the same period last year 15 greyhounds died racing in NSW and 48 had to be put down. Nationally, a similar number have died on racetracks already this year, and more than 2600 dogs have been injured. The average lifespan of a racing greyhound is 1.5 years compared with 10-12 years for non-racing dogs.
Beyond the well-documented suffering of these beautiful animals, the damage from this 'sport' is widespread throughout society, including being reflected in public health statistics. 
Details

Written by

Tamara Smith, State MP for Ballina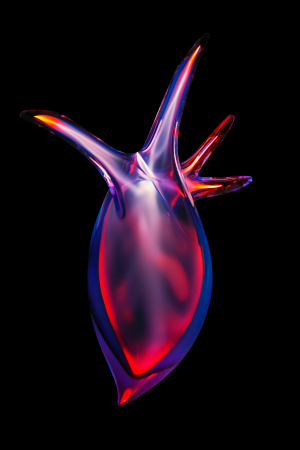 Once I had a love and it was a gas
Soon turned out had a heart of glass…
- Blondie, Heart of Glass, 1978

A healthy resting heart beats at sixty times per minute and this number came to mind when glass sculptor Harriet Schwarzrock launched into what would become the most consuming project of an already distinguished artistic career.  Since graduating with Honours from the Sydney College of the Arts/Sydney University in 1999, Harriet has exhibited in Australia, the USA and Europe, gained a number of awards, scholarships and residencies, and become a favourite of blown-glass connoisseurs.
Soon, along with textile artist Valerie Kirk, she will undertake a two-week cottage residency supported by Crafts ACT, Parks ACT and  GeoScience Australia, focusing on bushfire impacts in the Canberra area.
While the Queanbeyan-based artist's output has included many traditional pieces such as vases and bowls it is her focus on anatomically heart-shaped pieces that has gained her a solo exhibition at the prestigious if unlikely venue of the National Portrait Gallery in Canberra. This show, 'Spaces between movement and stillness', opened several months ago during the run of 'Pub Rock', a gallery of Australian rock 'n roll photos, and it continues until 1 August 2021 in conjunction with the Australian Love Stories exhibition of diverse romantic images.
Details

Written by

Robin Osborne