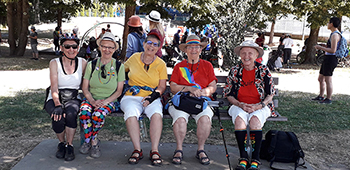 In this article, Mark Hughes, Professor of Social Work at Southern Cross University, shares some tips and resources that can help. Mark has published widely on the health and wellbeing of LGBTQ+ older people, and is the Australian lead on the Global Pride project. This article is one of a series sponsored by Southern Cross University's Faculty of Health.
Details

Written by:

Mark Hughes, SCU
Genicular Artery Embolisation (GAE) has emerged as a novel, minimally invasive treatment for symptomatic mild-to-moderate osteoarthritis of the knee and post-arthroplasty knee pain, and may provide immediate and long-lasting pain relief with improvement in patient function.
Osteoarthritis is a common disease and a major cause of morbidity. It has a rising incidence and prevalence, with data from the 2019 Global Burden of Disease Study1 showing the number of osteoarthritis cases in Australasia has increased by 116% in the last three decades, from an estimated 1.76 million cases in 1990 to 3.8 million cases in 2019, with the knee being the most commonly affected site. 
Details

Written by:

by Andrew Drane MBBS, Dominic Simring FRACS, Anthony Leslie FRACS
Read more: Genicular Artery Embolisation (GAE) - Cutting edge treatment for Symptomatic Knee Osteoarthritis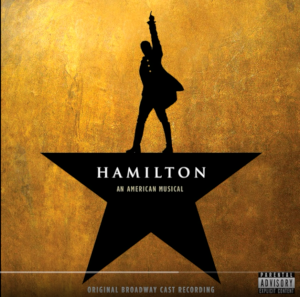 "I'm not going to waste my shot
It's time to take a shot"
Hamilton, an American musical
In April 2020 Dr Anthony Fauci, an internationally renowned immunologist and an adviser (somewhat reluctantly) to President Donald Trump as the lead of the White House Coronavirus Task Force, said in an interview before The Economic Club of Washington D.C. 'What keeps me up at night is the emergence of a brand new infection, likely jumping species from an animal; that's respiratory born, highly transmissible, with a high degree of morbidity and mortality. And, lo and behold, that's where we are right now.'
To date the USA has had over 86 million cases of confirmed SARS-CoV-2 infections and a million Americans have died from the disease (in Australia around 50 people are still dying of the disease weekly). The country's death rate was the second highest worldwide, only slightly behind the leader, Brazil. Such a result seems incredible for the country with the most advanced health systems in the world, although access to high quality care is restricted and depends on being able to afford expensive treatments. It is far from universally accessible. 
American author, Michael Lewis, looked at the first year of the American covid epidemic in his book, The Premonition - A Pandemic story. He describes how the American approach to pandemic planning evolved under the George W Bush administration arising out of the Biodefense Directorate of the Homeland Security Council in 2005. 
Details

Written by:

David Guest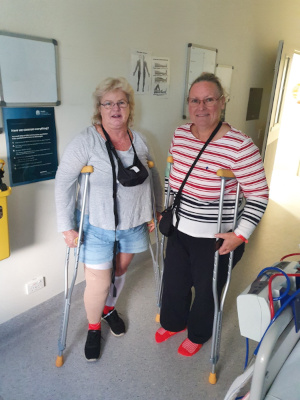 There have always been demands for efficiency in health care and this only seems to increase. Year after year, the Australian health budget grows by a greater percentage than GDP and this is not sustainable. The COVID-19 pandemic has further increased the need for efficient delivery of medical services. Local disasters like the steriliser breakdown in Grafton or the terrible floods in Lismore and surrounds further blow our surgical waiting lists out. 
I have been in Northern NSW for a bit over 10 years but it wouldn't be a surprise if waiting lists for elective surgery in the public system are as bad now as they have ever been. That also has flow on effects for the provision of care in the private system, where especially in Victoria, significant private capacity has been used for the provision of public elective surgery.
There is clear impetus for change here. As clinicians though, improvements to our models of care ideally arise in a patient focused manner with the motivation being to do the best we can for the patient in front of us. In many cases that will also result in more efficient health care. Day-only total joint replacement is an exciting example where patient centered concerns align with a benefit at the health resource level.
This is not ground-breaking stuff. It is self-evident that, all other things being equal, it is both a better patient experience and more cost effective if a patient recovers from (say) pneumonia more rapidly rather than more slowly. So why, aside from a few isolated pockets of ERAS (enhanced recovery after surgery) programs, aren't we seeing more of a concerted effort to have people recover more rapidly after surgery?
Details

Written by:

Dr Sam Martin, orthopaedic surgeon, Grafton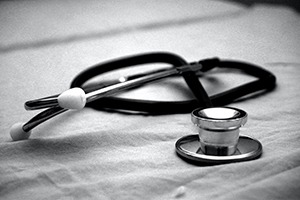 There's nothing new about the latest concern over the rising demand for GP services and the concurrent lack of practitioners available to meet it.
In fact, the problem was flagged more than two years ago in a report by Deloitte Access Economics for Cornerstone Health Pty Ltd, which found that there will be a 37.5% increase in the demand for GP services between 2019 and 2030 and a shortfall of 9,298 full-time GPs or 24.7% of the GP workforce.
The General Practitioner Workforce Report 2019 made the issue clear to see and no one has convincingly refuted it since.
Details