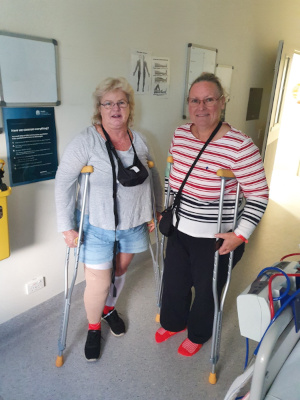 There have always been demands for efficiency in health care and this only seems to increase. Year after year, the Australian health budget grows by a greater percentage than GDP and this is not sustainable. The COVID-19 pandemic has further increased the need for efficient delivery of medical services. Local disasters like the steriliser breakdown in Grafton or the terrible floods in Lismore and surrounds further blow our surgical waiting lists out. 
I have been in Northern NSW for a bit over 10 years but it wouldn't be a surprise if waiting lists for elective surgery in the public system are as bad now as they have ever been. That also has flow on effects for the provision of care in the private system, where especially in Victoria, significant private capacity has been used for the provision of public elective surgery.
There is clear impetus for change here. As clinicians though, improvements to our models of care ideally arise in a patient focused manner with the motivation being to do the best we can for the patient in front of us. In many cases that will also result in more efficient health care. Day-only total joint replacement is an exciting example where patient centered concerns align with a benefit at the health resource level.
This is not ground-breaking stuff. It is self-evident that, all other things being equal, it is both a better patient experience and more cost effective if a patient recovers from (say) pneumonia more rapidly rather than more slowly. So why, aside from a few isolated pockets of ERAS (enhanced recovery after surgery) programs, aren't we seeing more of a concerted effort to have people recover more rapidly after surgery?
Details

Written by

Dr Sam Martin, orthopaedic surgeon, Grafton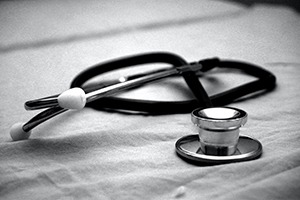 There's nothing new about the latest concern over the rising demand for GP services and the concurrent lack of practitioners available to meet it.
In fact, the problem was flagged more than two years ago in a report by Deloitte Access Economics for Cornerstone Health Pty Ltd, which found that there will be a 37.5% increase in the demand for GP services between 2019 and 2030 and a shortfall of 9,298 full-time GPs or 24.7% of the GP workforce.
The General Practitioner Workforce Report 2019 made the issue clear to see and no one has convincingly refuted it since.
Details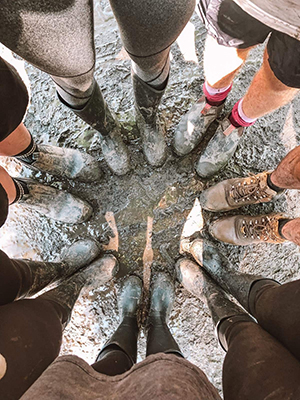 By India Glyde for The Stand
stand.uow.edu.au


A team of University of Wollongong (UOW) students have been working to help their adopted community in the wake of disaster

Eye-opening. Challenging. Heartwarming.
Those were the words used by Gabriella Marriott, Hannah Gibbs, and Lana Morini, students from the University of Wollongong's (UOW) Doctor of Medicine program, to describe the scenes unfolding on the NSW North Coast, in the wake of the flooding that devastated communities earlier this month.
Gabriella, Hannah and Lana are part of 10 (MD) final year medical students embedded within the Lismore and Ballina community as part of their year-long rural placement.
Based at hospitals, GPs, and health services throughout the region, the cohort were witnesses to the tragedy that took place as torrential rain pummeled the North Coast in early March. And, during the flooding and its aftermath, which still continues weeks later, they all pitched in to help without a moment's hesitation.
Details

Written by

India Glyde for The Stand UOW
Read more: University of Wollongong medical students give back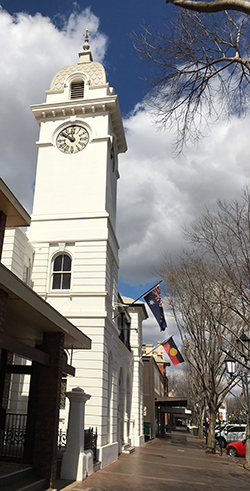 In a media release claiming to 'welcome' the findings and recommendations of the newly released parliamentary Inquiry into Health outcomes and access to health and hospital services in rural, regional and remote New South Wales the NSW Government thanked those who participated in the process, including doctors who had accused public health officials of covering up avoidable deaths in regional NSW hospitals.
The Minister for Regional Health, Bronnie Taylor said the Inquiry 'shone a light where it needed to, hearing directly from rural and regional communities, patients, their families and healthcare workers… The NSW Government has listened and accepts that there is a need to do more to improve patient care in regional and rural locations.'
However, the Perrottet-led government – which includes Nationals' MPs representing areas where the performance of health facilities was strongly criticised – immediately ruled out accepting the inquiry's recommendations for a Rural and Remote Health Commissioner, minimum required staffing levels at regional hospitals and improved nurse-to-patient ratios.

Details

Written by

Robin Osborne

Read more: Major parties seem lukewarm about regional health inquiry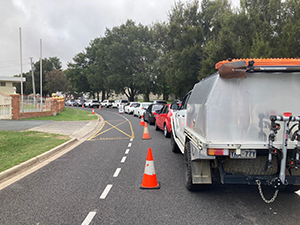 The staggering financial impacts of the first 18 months of the COVID-19 pandemic have been totted up by the NSW Auditor-General's office which has found $7.5 billion was spent by state government agencies on health costs and economic stimulus.
Despite the Federal Government's claims – trumpeted during the election Campaign – to have successfully shepherded Australia through the pandemic, the NSW Government's response was largely funded by its borrowings.
The costs do not take into account the huge effects on businesses, personal incomes and other measures related to infections, lockdowns and the like.
Details