NorDocs has completed over 12 months of webinars since the onset of COVID19  restrictions. Highlights from last year were interactive sessions with local specialists on the subjects of carotid vascular disease management, modern psoriasis treatments, management of breast cancer and new options in the treatment of restrictive lung disease. 
This year there have been meetings on the team approach in addiction medicine, the relatively common North Coast malady of mammalian meat allergy (MMA) and the options for advanced upper gastro-intestinal surgery at Lismore Base and St Vincent's Private Hospitals.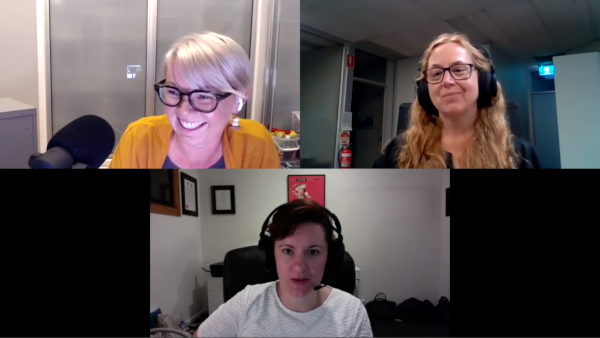 Drs Helen Lloyd and Susan Tyler-Free discuss MMA pathophysiology and diagnosis
with facilitator and Nordocs Co-Chair Dr Louise Imlay-Gillespie
Details

Written by

David Guest
Between May-July this year the NSW Agency for Clinical Innovation ran a crowdsourcing challenge, inclusive of a Twitter chat, to gain insights and perspectives from clinicians, managers and consumers to contribute towards an action plan to tackle unwarranted clinical variation in NSW.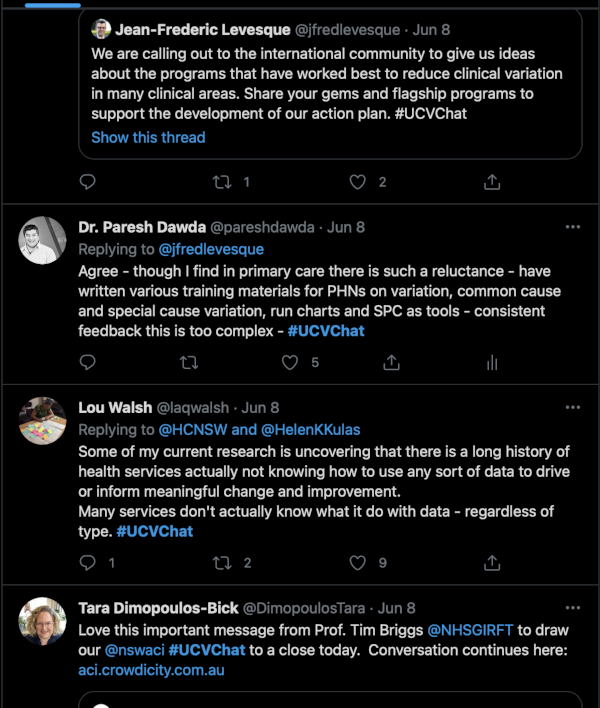 It was a tweet on this feed that led to an invitation to author this article in which I discuss the background of clinical variation in health care with a focus on primary care, the Australian experience of identifying, understanding and managing variation, followed by strategies to address variation.
Variation in healthcare is not a new phenomenon. For example, a 1930s review of tonsillectomies across London boroughs found a 20-fold variation, leading to the conclusion that there was a 'tendency for the operation to be performed as a routine prophylactic ritual for no particular reason and with no particular result'. A troublesome conclusion, particularly because at that time tonsillectomy operations led to the death of seven children every month in England.
Now, almost a century later, we continue to observe wide variations in clinical practice that cannot be explained by patient preference or illness severity. These variations are unwarranted.  There are three types of unwarranted variation:
Variations in effective care and patient safety

Variations in preference-sensitive care

Variations in supply-sensitive care
Details

Written by

Dr Paresh Dawda,  General Practitioner, Canberra.
 

Adult ADHD with psychiatrists Drs Hugh Morgan and James Whan in conversation with Dr Peter Silberberg

 
Details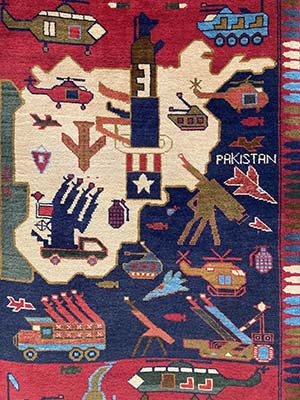 I weave what I have seen: The War Rugs of Afghanistan, an exhibition at the ANU's Drill Hall Gallery.
In the mid-1970s, when I was last there, the rug shops of Afghanistan's capital Kabul stocked a treasure trove of handmade creations, notably the deep-red rugs and hall runners for which the country was, and still is, famous. The designs were abstract yet symmetrical, rarely featuring human or animal figures, or identifiable objects, certainly not guns and fighter aircraft.
But that has changed, as Afghan society at large has changed.
From late 1979, when the USSR's troops entered the country to preserve a puppet regime, Afghanistan has been on a timeline of conflict that continues to this day, and the images of its unasked-for war have been recorded on an unusual tableau, its woven rugs.
Details

Written by

Robin Osborne
Two Afternoons in the Kabul Stadium
Tim Bonyhady
Text 331pp
Coinciding with the latest fiasco in Afghanistan – the resurrection of the fundamentalist Taliban – this history of the central Asian country 'through clothes, carpets and the camera' is book-ended by two events, both centred on women, which represent the country's cultural extremes.
Both took place in Kabul's Ghazi Stadium, built for soccer and buzkashi matches, and each was witnessed by crowds in almost equal parts pleased and shocked. The first was in 1959, when, after three-plus decades of being closed to females, the stadium bore witness on national independence day to an orchestrated removal of head covering by women from the country's ruling elite, many also wearing Western dress. As photos in the book show, their action highlighted the trend for unveiling and wearing a form of 'mini-skirt' that was becoming increasingly common in the progressive capital city.
Details

Written by

Robin Osborne
Read more: Book Review - Two Afternoons in the Kabul Stadium