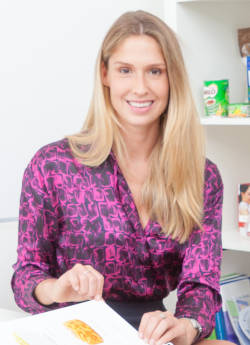 Annie Hewitt is an Accredited Practising Dietitian (APD) and Director of Australian Dietitian. She consults in Lismore, Ballina, Mullumbimby, Murwillumbah and Brisbane on a weekly basis. Annie has experience in chronic disease management and a particular interest in the treatment of food intolerances"
Considering it is such an essential part of our daily lives and health, eating is surprisingly easy to become disconnected from. For many, comfort food cravings - whether triggered by boredom, loneliness or as a reward - are a common  experience, with serious health consequences for some. Despite this, there is growing research to suggest that the practice of mindful eating may assist individuals to better manage their cravings and improve their appreciation and relationship with food.
Food cravings
Although food cravings are a common experience for many of us, what makes it different from hunger? Psychological scientist Eva Kemps of Flinders University suggests that the key difference between hunger and cravings is how specific they are. "We don't just want anything, we want salt and pepper chips or chocolate" says Professor Kemps. 
Details

Written by

Annie Hewitt, APD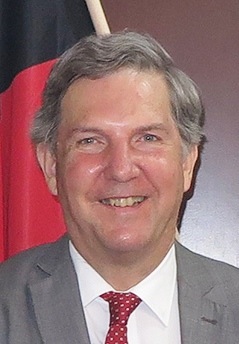 After 15 years running the region's health service - under various names, and varying footprints - Northern NSW Local Health District Chief Executive, Chris Crawford, will step down at the end of 2015. Over a suitably healthy lunch (Japanese) with GP Speak editor Robin Osborne, he reflected on his time in this highly challenging role.
To be clear from the start, Chris Crawford is not going anywhere, except in early January 2016 when he takes his younger son on a trip through the mostly southern states of the USA. He did a similar trip with his elder son, focusing on the eastern states.
For permanent living, however, Chris loves the Northern Rivers, "A place where many people come to retire, but we [his wife Catherine Cusack is a Liberal Party Member of the NSW Upper House] came here while we were working, and we still are, and we're still here."
Details

Written by

Robin Osborne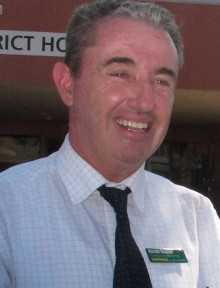 I opened the new Emergency Department at Casino Hospital last month.
This major $3 million upgrade is wonderful news for the Casino Hospital ED staff, patients and the wider community.
It was due to a Federal Government grant. The previous government promised this during the last election campaign. Visiting it after the election I could see it was badly needed and lobbied the [then] Health Minister Peter Dutton to also honour the commitment.
The upgrade includes a new triage area, two new resuscitation bays, a redesigned Ambulance entry, four new treatment bays, relocation of the ED waiting area, a multifunctional Safe Assessment Room, a dedicated ED staff room, a refurbished Clean Utility Room and improved security for the entire ED.
Details

Written by

Kevin Hogan, MP for Page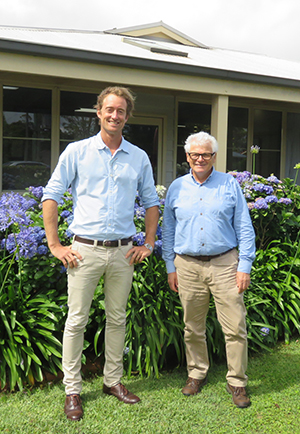 Jane Barker* reflects on coordinating practicum placements for medical students with local GPs, and the positive feedback they provide.
There are many joys in teaching medical students - their enthusiasm is infectious and is a reminder of all that I love in Medicine. Fortunately for us at UCRH (University Centre for Rural Health, North Coast), more GPs in our area take medical students into their practices than don't.
Many make very significant commitments to teaching, being involved in the longitudinal placements in general practice or taking the more traditional shorter student placements regularly throughout the year. Others do what they are able to do within their own constraints of time and space. Most find this really rewarding.
Details

Written by

Dr Jane Barker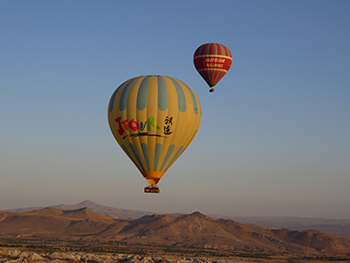 Despite a massive suicide bombing in its capital Ankara, an ambiguous role in the war against Daesh (ISIS), and two national elections in five months, Turkey retains its age-old appeal to visitors - justifiably, writes GP Speak team member Angela Bettess.
There are so many good things to see and do in Turkey, and reducing them to a short-list of five highlights has not been easy. Nevertheless, allow me to share my top five experiences from a recent trip to Turkey lasting three weeks…
1) Hot air ballooning in Cappadocia
Waking up before sunrise was well worth the effort as one hundred hot air balloons floated up into the air above Cappadocia --> . Serene, wild and unforgettably beautiful, Turkey's central desert landscape was forged by three volcanic eruptions resulting in laval formations that have since been shaped by the elements. What remains is a surreal landscape of 'fairy chimneys' – or oddly shaped steeples of rock—that provide an amazing backdrop for the morning flock of multicoloured balloons . Also incredible was the skilful landing of the baskets directly onto the trailers as they came back down to the ground.
Details

Written by

Angela Bettess