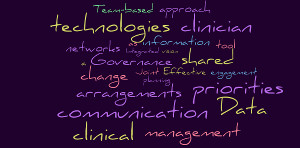 This article was first published on Dr Kruys' blog on 30/10/2015.
It has been described as the holy grail of healthcare: the patient at the centre and the care team working seamlessly together, no matter where the team members are located, what tribe they belong to or who their paymaster is.
Integration has been talked about for many years. The fact that it's high on the current political agenda means that there's still a lot to wish for. Although we have high quality healthcare services, our patients tell us that their journey through the system is everything but smooth. Most health professionals are painfully aware of the shortcomings in the the system.
Details

Written by

Dr Edwin Kruys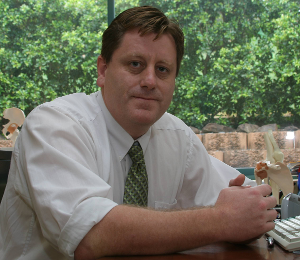 "I believe the Government's focus is now on saving money rather than delivering excellence" - Dr Chris Mitchell
The federal government's decision to appoint a Sydney-based organization, GP Synergy, to manage all GP registrar training in NSW, including the Northern Rivers, has disappointed a number of Northern Rivers GPs, although they realise the decision cannot be reversed.
Many of these concerned GPs believe the tender was awarded on the basis of outright cost rather than the ratio of service quality to running costs - in short, that it was little more than a 'Canberra cost cutting exercise', as one put it.
Among the concerned doctors is long-time local Chris Mitchell who says his practice will not take further registrars after 1 January 2016 when the new contract comes into operation.
Details

Written by

Staff
Read more: Local concern over Canberra's GP training changes
While the broader efficacy of the new shingles vaccine may not be gauged for some time, trials have delivered encouraging results, which is good news for GPs at the forefront of managing a debilitating condition that will take an ever-greater toll as our population ages.
The National Centre for Immunisation Research says 20-30 per cent of Australians will have shingles in their lifetime. It is estimated that by the age of 85, one in two people will have experienced the illness, which unlike its relation varicella can recur.
GPs, patients and family members are no strangers to the devastating impact of post herpetic neuralgia (PHN), with the associated chronic pain, physical disability and depression.
With this in mind it is pleasing to see that the National Immunisation Program for shingles will commence in November 2016 for all Australians aged 70 years, with a catch up program for those 71-79 years.
Details

Written by

Dr Andrew Binns
Read more: New vaccine will help GPs manage shingles challenge
Scenario
Metformin is safe to use in chronic kidney disease (CKD) when the eGFR is greater than 30ml/min.
Diuretics are often needed for volume control in CKD.
If your CKD patients are on metformin and a diuretic consider giving them the following advice:
"If your vomiting, diarrhoea or fever last longer than 24 hours do not take your metformin and diuretics and contact your GP for possible same day review."

(If the patient has concomitant heart failure you may just withhold metformin and continue the diuretic.)
Details

Written by

Graeme Turner, Nurse Practitioner Chronic Kidney Disease, Lismore Base Hospital
Read more: Clinical Tip - Metformin, CKD with gastroenteritis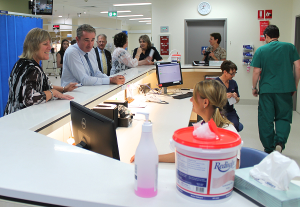 The long-awaited upgrade of the emergency department at Casino and District Memorial Hospital was officially opened on 7 October, with Federal MP for Page Kevin Hogan jubilant about the Federal government's role in funding the extensive refurbishment.
The upgrade had long been advocated by community representatives, and patients and families, and supported by staff having to work within its confined, outdated space and unattractive ambience.
Details

Written by

Staff