Networking Health NSW will cease operations tomorrow, 1 October 2015. 
The organisation under its former rubric, General Practice NSW, had provided State based support for NSW Divisions of General Practice since the inception of Divisions in the early 90s. Under the Labor government's Medical Locals, support organisations at both the State and Federal level were abolished. GP NSW had thus been operating on its accumulated funds, members fees and specific project funding since June 2011. The decision to defund State Based Organisations (SBOs) was not reversed by the Abbott coalition government following its election victory in September 2013. 
Details

Written by

David Guest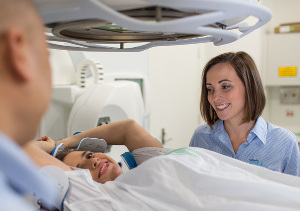 Advertorial
New, world-class treatment for breast cancer patients at Genesis CancerCare Queensland's centre at John Flynn Private Hospital at Tugun is providing peace of mind and a reduced risk of potential cardiac side effects.
Whilst modern radiotherapy for left sided breast cancer is a well-proven treatment with low side-effects, the new treatment further reduces the risk of radiation injury to the heart.
Details

Written by

Genesis CancerCare
Read more: World-class radiotherapy for breast cancer patients

The regional cancer support and palliative care organisation Tweed Palliative Support (TPS) has won 2015 Best Community or Social Service Award and the top 2015 Best Business in Tweed Award at the recent Business Excellence Awards Tweed Shire.
TPS, a not-for-profit group run largely by volunteers, was the subject of the cover story in the Winter edition of GP Speak.
The Southern Cross University judging panel was impressed by the TPS submission's presentation of successful and inspiring events, partnerships and advocacies, according to TPS National Project Manager Liza Nagy.
The organisation's outstanding fundraising effort, which included their Murwillumbah op shops, was also acknowledged.
Details

Written by

Staff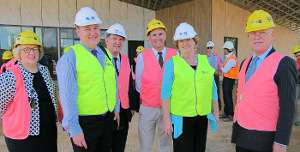 Bernadette Loughnane, executive director NNSWLHD Tweed-Byron health service group, Sam Sangster chief executive Health Infrastructure NSW, Chris Crawford LHD chief executive, Chris Gulaptis, NSW parliamentary secretary for the north coast, NSW health minister Jillian Skinner, and Dr Brian Pezzutti, chair LHD board.
NSW Health Minister Jillian Skinner, accompanied by the Parliamentary Secretary for the North Coast, Chris Gulaptis, and representatives from NNSW LHD and Health Infrastructure NSW visited the Byron Central Hospital (BCH) construction site on 29 September to mark the 'lock-up' stage of the purpose-built $88M facility.
Details

Written by

Staff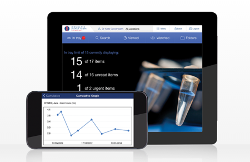 Advertorial
Sullivan Nicolaides Pathology have clearly been busy innovating and redefining the way in which clinicians and pathologists interact as they bring to market three exciting technology based products.
SonicEdu is the digital version of the Sonic Pathology Handbook — a practical, in-depth reference that has been developed to assist Australian doctors in their day-to-day clinical practice.
Details

Written by

SNP