Spring has sprung, and it's time for us to prepare to spring into it - let's be more active, and shed any extra pounds gained over the winter months. Anthony Franks (page 9) shows us the way with the Bundjalung Burners, a local group of Aboriginal people embarking on a lifestyle program focussing on healthy cooking, eating and following a group exercise program with friends and family. 

Details

Written by

David Guest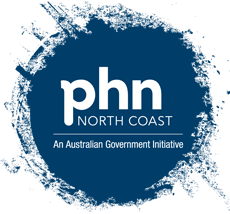 July 1st marked the first day of the next organisation to support the delivery of primary health care on the NSW North Coast. The PHN, the organisation whose name may not be spoken, (due to potential legal disputes with the long established medical corporate, Primary Health Care) has replaced Labor's Medicare Local.
The continuing restructuring of these support organisations has long been contentious and seemingly occurs with each change in government. These reorganisations are accompanied by a new name that reflects the new government's views and philosophies.
Details

Written by

David Guest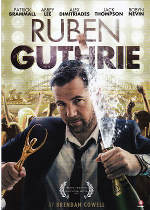 Film Review
Director Brendan Cowell, cast includes Patrick Brammall, Alex Dimitriades, Abbey Lee, Robyn Nevin, Jack Thompson, Aaron Bertram.
Ruben Guthrie, a notable on-stage success, is one of four plays to become Australian films this year, not always an easy transition, although settings like Bondi and Randwick racecourse seem central to this quintessentially Sydney flick.
Details

Written by

Robin Osborne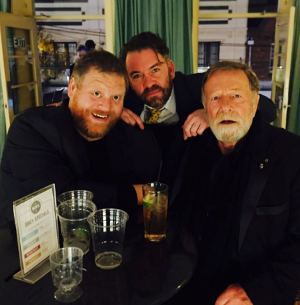 Actor Aaron Bertram reflects on his immersion in Sydney's drinking culture.
Lest you were in any doubt that booze is as much the lubricant of Sydney's arts and entertainment scene as ever it was, you can sweep any lingering doubts away.
Some of you may be aware of a recently released feature film called Ruben Guthrie. Many more of you, of course, will not. It's Australian, after all.
Details

Written by

Aaron Bertram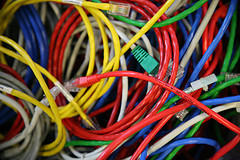 Improved data management through clean data will make looking after patients easier for both GPs and their medical practices, as Dean Denman explains.
The new Primary Health Networks (PHNs) will have an increased role in supporting practices undertaking chronic disease management. Under the new arrangements there will be a greater focus on data analysis at the practice level. In the past many practices, particularly those that have taken part in federally funded quality improvement programs, have used clinical audit tools such as PENCAT and Canning. Many of the contracts for using these tools have now expired and other options are being explored.
Nearly all clinical software has built in tools to extract data useful for the management of chronic diseases.
Details

Written by

Dean Denman