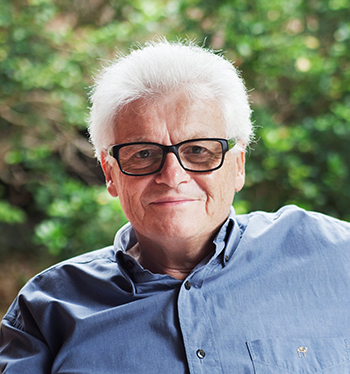 I arrived in Lismore in 1979 and my aim was to get a job as a GP. I had already tried to get work in Pt Lincoln a major fishing town on Eyre Peninsular where an uncle lived. After a flight there with partner Jeni Binns we returned having not secured a job – no vacancies.
I then drove to Lismore and again stayed with another uncle at Teven and tried to get work in this region. The same problem arose in that trying to get work as a GP in Alstonville or Lismore was met with the same response ie no vacancies.
Details

Written by:

Andrew Binns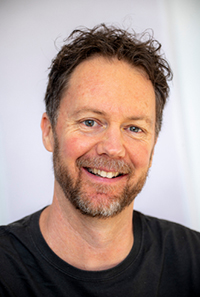 I have always had an affinity with adolescents, which is why I became a secondary school teacher and stayed committed to this work for 25 years. In 2013, I completed a Masters in Psychotherapy, greatly deepening my understanding of adolescence and my efficacy as a teacher.

I left teaching in 2020 and established a practice as a counsellor/psychotherapist for adolescents. I have always had a sense of empathy and understanding of the adolescent population, especially those who are often labelled in negative ways due to their behaviours. Adolescence is such a vulnerable time in life, one filled with so many possibilities, opportunities and pitfalls. I am here to help.
I have a thorough knowledge of adolescent development which embraces existential, neurological, biological, psychological and sociological perspectives.
Details

Written by:

Paul Archer
On the Northern Rivers we are starting to see recovery from the devastating floods of March 2022.  The recovery is patchy for businesses and householders in the worst affected areas, with many operations closing forever and others still only functioning  at a fraction of their former levels. It has been a long and challenging eight months on the North Coast and the future for the area is still unclear, as Robin Osborne reports (page 8). 
Dr Stephen Moore and Dr Mark Noble have closed their practices due to the flooding inundating their rooms. For other doctors also at the end of their careers but not directly affected it is an appropriate time to retire from practice. Dr Binns reflects on his time on the North Coast as a general practitioner on page xxx and on page yyy we acknowledge the huge impact he has had on both the general and health communities of the North Coast. 
Encouragingly, the recent NORPA production of "Love for One Night", staged outdoors at the Eltham pub, has been well received (page zzz) and received national press coverage. The play (although the term hardly does it justice) addresses the transient nature of loss, both material and relationship-wise, through a series of loosely connected vignettes. Where there is life, there is hope and life is certainly reblooming again in the local arts scene. 
Details

Written by:

David Guest
The latest activity figures released by the Bureau of Health Information (BHI) have shown an exceptionally high level of emergency department and surgical demand in Northern Rivers hospitals during the most recent (April to June 2022) quarter. 
The main reasons for the ED surge were the Omicron variant of the COVID-19 coronavirus, along with a challenging flu season and the residual impact of the flood disaster.
Healthcare Quarterly tracks public hospital and ambulance service activity and performance in NSW. Statewide results take in more than 170 public hospitals and 91 local ambulance reporting areas. The BHI Data Portal and the activity and performance profiles include individual results for the 77 larger public hospitals – including 41 in rural areas – and each of the local ambulance areas.
Across our District, there were 55,052 emergency department attendances during the subject quarter, out of 793,987 ED attendances across the state. Of the NSW total, 178,490 patients were treated and admitted to hospital, down 8.2% compared with 2019. 
Details

Written by:

Super User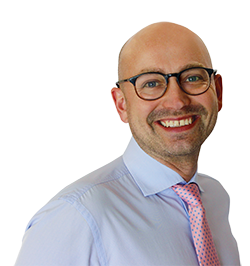 It's unsurprising if you or someone you know finds themselves a little lost these days. Between fires, floods and inflation, many of us are wondering what will go wrong next. It is quite normal at such times to experience periods of sadness. It is part of the human experience.
However, the sustained strain of the pandemic has led to increasing numbers of people experiencing an overt major depression. This increased suffering has not gone unnoticed by those of us working within this field. In 2019-2020, a 35-year-old antidepressant - sertraline - was the 10th most prescribed drug in Australia for the first time1. Last year it rose to 8th2.
Details

Written by:

Dr James Goldstein