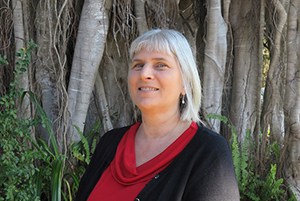 Many patients have become so attuned to telehealth that encouraging them to return to face-to-face consultations with their GPs will become a major challenge in the post-COVID-19 era. If achieving an appropriate balance cannot be managed there are clear signs that people's health could be adversely impacted by conditions that have nothing to do with the coronavirus pandemic.

This is the view of many primary care practitioners amidst a strong uptake of this treatment modality by patients and the federal government's endorsement of telehealth in the GP setting even before COVID-19 restrictions were put in place (from July 2020 the policy was tightened to allow access in most cases only for providers who "have an existing and continuous relationship with a patient").
Details

Written by

Debbie Elliott, practice manager of the Keen Street Clinic
Read more: Bringing patients back is next COVID-19 challenge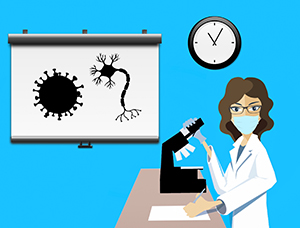 In an impassioned plea aimed at ensuring Australia avoids the emergence of the "next Disease X pandemic", the high-profile Australasian Virology Society has called for an end to the "panic and neglect cycle of funding" that it says has characterised the nation's past response to health crises.

It has also called for a boost in medical research to three per cent of health expenditure, adding that what is "often termed discovery research" is the "engine of innovation without which our clinicians and public health researchers would not have the diagnostic, vaccine and antiviral tools needed to combat infectious diseases."

Noting the widespread impact of the COVID-19 pandemic the Society said the next pandemic may be worse and may have more efficient human-to-human spread.
Details
Read more: End "panic and neglect funding", Virology Society urges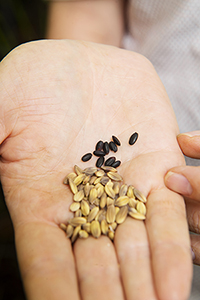 Some people call it a "superfood", others enjoy it as a somewhat unusual pudding you eat on holidays in Bali. Now black rice is the focus of a $600,000 Australian Research Council (ARC) grant to Southern Cross University (SCU) to determine what drives its nutritional quality.

Plant Science Associate Professor Tobias Kretzschmar is leading a research team aimed at improving breeding of quality cultivars that can exploit the growing environments of subtropical and northern Australian and enable domestic production of high-value, healthy black rice.

"The demand for functional foods with health benefits, including black rice, is increasing both domestically and internationally," Assoc Prof Kretzschmar said.
Details

Written by

Robin Osborne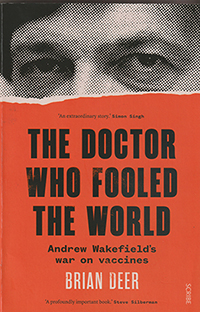 The Doctor Who Fooled the World
By Brian Deer
Scribe 394pp
This well argued and entertainingly written hatchet job says as much about journalism as it does about medicine, with both undertakings coming off badly at the hands of a writer with a distinguished record of investigating the healthcare and drug industries.
The central premise, how a charismatic individual could perpetrate a damaging con, is reminiscent of last year's Bad Blood about the blood testing 'breakthrough' developed by a disgraced Silicon Valley startup named Theranos.
That book's sub-title, "Secrets and Lies", applies in spades to this study of how the now-disgraced British doctor Andrew Wakefield - the son of doctor-parents, his father highly distinguished - could make the public believe that the MMR vaccination was, in a disturbing number of cases, linked to colitis and in short turn to autism.
Details

Written by

Robin Osborne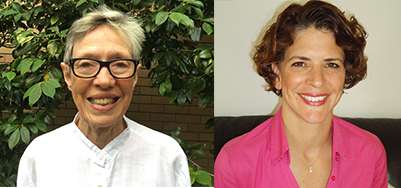 A two-year-long neuropsychological project involving adult Aboriginal people in NSW charged with an offence has found that 72% had significant cognitive impairment, with almost 50% of cases being diverted from custody when these findings were submitted to court at the time of their sentencing.

ABS figures show Aboriginal and Torres Strait Islander people make up approximately 2% of the general population aged 18 and over but represent 28% of the prison population nationwide. Aboriginal and Torres Strait Islander people with mental health issues and cognitive disability are over-represented in their contact with all aspects of the criminal justice system.

The results of the Aboriginal Assessment Project (AAP) were shown to a Magistrate in the Lismore area who would subsequently see and sentence some of the 45 participants. The law officer said the project had a "profound effect" on him, noting, "What if the offender is not really bad, mad, addicted (although elements of these are regularly present) but instead has a cognitive age of five?
Details
Read more: Aboriginal offenders' impairment mitigates against custody