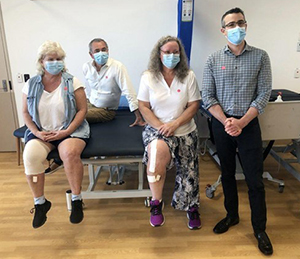 A program piloted at Grafton Base Hospital from September is enabling day-only hip and knee replacements for local patients. In what may be a first for the Australian public hospital system, advanced surgical and anaesthetic techniques and better postoperative pain management have reduced the length of stay for patients having major joint replacements, when clinically safe and appropriate.
Dr Sam Martin, orthopaedic surgeon and program lead, said the pilot program, expected to run for six months, is based on research that suggests patients can have successful outcomes given the right care and support in their own home, without the added stress of a hospital stay.
Details
Read more: Here today - gone today for joint surgery patients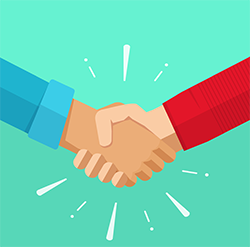 Introduction
In Australia today Australian Health Practitioner Regulation Agency (AHPRA) registration and survey information reveals there are over 600,000 registered health professionals delivering services in communities across the country – approximately 345,000 nurses and midwives; 101,000 medical practitioners; and 21,000 dentists (Australian Government, 2019). 
There are also over 150,000 registered allied health professionals (AHPs) delivering a wide scope of services across health, education and community sectors. In addition, there are an unknown number of allied health practitioners from unregulated professions (e.g. dietetics/nutrition, speech therapy) that would take the national AHP figure up around 200,000.
Although we do not have accurate local workforce data, it can be estimated there are 3,000 – 4,000 allied health professionals qualified to practice on the NSW North Coast. Previous work by the North Coast Primary Health Network (in 2017) noted that at least 2,500 AHPs working in the region, a high percentage in private practices. However, this is likely to be a conservative estimate. 
Details

Written by

Mr Rob Curry, Executive Officer, NCAHA, Associate Professor Jacqui Yoxall, Chairperson, NCAHA and Dr Susan Nancarrow, Director, NCAHA
Read more: Allied Health Professional Relationship with General Practice on North Coast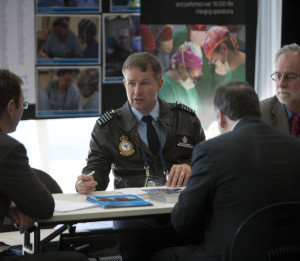 Dr David Scott is the recipient of well-deserved community recognition for his service to Australia, particularly in the area of anaesthetic services.
David arrived in Lismore 26 years ago and has served our community with diligence and distinction, both in the public and the private sectors, at a national and international level.
Along the way David has provided clinical leadership, training to young trainees, anaesthesia and pain management and consultancy, particularly in the area of Regional Anaesthesia.
His work with the College includes being the Founding Chair of the Special Interest Group for Regional Anaesthesia, and convening the Regional Anaesthesia Workshop of Queensland since 2005. 
His efforts in education were recognized with his appointment as an Associate Professor at the Lismore Clinical School of the University of Western Sydney, and his holding a Visiting Professorship at the University of California, Sacramento and at the Uniformed University in Bethesda in Washington DC, USA.
Details

Written by

Dr Brian Pezzutti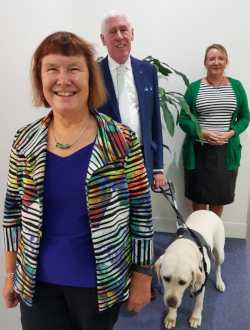 New board members for Healthy North Coast
Healthy North Coast, the successful contractor for the federally funded North Coast Primary Health Network, has announced two high-profile appointments to its board of directors, Kerry Stubbs, the Deputy Chancellor of Western Sydney University, and Graeme Innes, former commissioner at the Australian Human Rights Commission for almost a decade. 
Both share a deep passion for the health sector and are keen to contribute to their local communities, according to the Healthy North Coast announcement in early February.
Details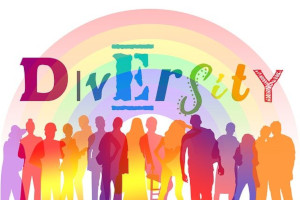 As the new year gets into full swing for Healthy North Coast, it is fitting to look at the role our board plays in shaping our future, and to celebrate the breadth of talent and diversity they bring.
With our recent appointment of two truly remarkable board members, Graeme Innes and Kerry Stubbs, I have been reflecting on the words of KPMG Australia's Chair, Alison Kitchen, in her introduction to Building Gender Diversity on ASX 300 Boards, published last June.
Alison wrote: "… When you're operating in an environment where there's a huge number of unknowns – having a lot of different experience around the table is a very good thing. And that diversity of experience can help boards navigate the enormous challenges we are facing.
"…having different voices, different perspectives, different life experience and different business experience at the table – all asking open questions, being curious and sharing experiences, is the key to surviving and thriving. The advantage a diverse board offers is the ability for companies to be agile, flexible, and to think, quickly and differently." 
2021 heralds an exciting new chapter for Healthy North Coast as we continue to serve the Mid and North Coast regions with an ambitious and locally focused PHN program, and the guidance of an experienced and diverse Healthy North Coast Board of Directors.
Details

Written by

Julie Sturgess, CEO, Healthy North Coast