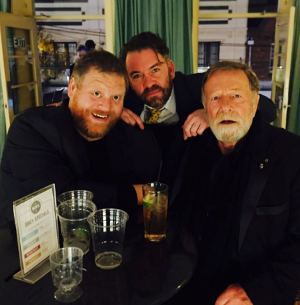 Actor Aaron Bertram reflects on his immersion in Sydney's drinking culture.
Lest you were in any doubt that booze is as much the lubricant of Sydney's arts and entertainment scene as ever it was, you can sweep any lingering doubts away.
Some of you may be aware of a recently released feature film called Ruben Guthrie. Many more of you, of course, will not. It's Australian, after all.
Details

Written by

Aaron Bertram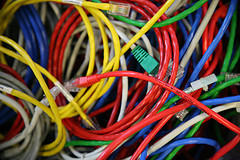 Improved data management through clean data will make looking after patients easier for both GPs and their medical practices, as Dean Denman explains.
The new Primary Health Networks (PHNs) will have an increased role in supporting practices undertaking chronic disease management. Under the new arrangements there will be a greater focus on data analysis at the practice level. In the past many practices, particularly those that have taken part in federally funded quality improvement programs, have used clinical audit tools such as PENCAT and Canning. Many of the contracts for using these tools have now expired and other options are being explored.
Nearly all clinical software has built in tools to extract data useful for the management of chronic diseases.
Details

Written by

Dean Denman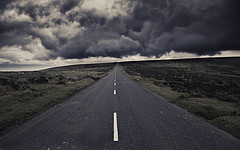 Practices on the North Coast are beginning to feel the effects of the Coalition's freeze on Medicare rebates. Several practices are foreshadowing changes to their billing practices with rises in fees and decreases in bulk billing expected. 
Patients can expect to see flyers and posters such as those below encouraging patients to contact their local members, the Minister for Health and the Prime Minister about the effects the rebate freeze will have on both themselves as individuals and more generally on the Australian health system.
It is anticipated that this will become an increasingly significant issue over the next 12 months in the lead up to the next Federal election.
Details

Written by

David Guest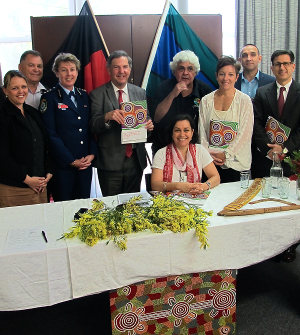 A broad partnership of health services, Aboriginal community representatives and state government agencies has committed to addressing what a newly released health plan calls "large disparities in estimated life expectancy and health outcomes between Aboriginal people and non-Aboriginal people in Northern NSW."
The partners came together in early August to launch the three volumes of the Northern New South Wales Integrated Aboriginal Health and Wellbeing Plan 2015-2020 at the Lismore headquarters of the Northern NSW Local Health District.
The event was hosted by Deborah Monaghan, LHD Board member and chair of the committee that oversaw the report's development. Attending were Aboriginal Elders, Aboriginal Medical Services, North Coast Primary Health Network, Family and Community Services, Aboriginal Learning Circle - TAFE, and Northern NSW Police.
Details

Written by

Robin Osborne
Read more: Partners commit to tackle Aboriginal health challenges
A group of Aboriginal people from local communities has recorded significant health and fitness gains from a program that saw them become the first Northern Rivers team to participate in the annual, statewide 'Team NSW Knockout Health Challenge'.
In addition, they came in the top fifteen for NSW, a remarkable performance according to Northern NSW Local Health District's Aboriginal Chronic Care Officer, Anthony Franks.
Details

Written by

Robin Osborne