The new treatments for hepatitis C, likely to be passed by the PBAC early next year, will not change the Northern Rivers Health Pathway, at least in the short term. 
The pathway is designed to give GPs a quick guide to the management of hepatitis C patients on the North Coast. A brief overview and flowchart are sufficient to determine if patients would qualify and benefit from referral. To save time the pathway has a list of recommended pre-assessment blood tests. 
Details

Written by

David Guest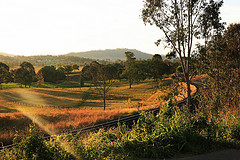 A detailed study of 3,906 GPs – nearly one-in-five of the national GP workforce – has revealed that small-sized towns face the highest risk of GP turnover, with key influencing factors being GPs working in a location for less than three years, being contracted or salaried employees, or international medical graduates.
While remote and very remote GPs had the highest mobility rate, this group was not at significantly greater risk of leaving non-metropolitan practice completely. Rural GPs practising in towns of less than 5,000 residents, and in towns of up to 15,000 residents, were most likely to move to metropolitan areas.
Overall, annual location retention rates were 95 per cent in regional centres, 90 per cent in small rural towns, and 82 per cent in very remote areas.
Details

Written by

Robin Osborne
Read more: Small-town GPs more likely to move on – new study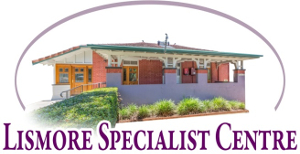 Dr Geoffrey Boyce has retired and closed his neurology practice in Lismore. However he continues to offer a nerve conducton service from his rooms at 23 Dalley Street LIsmore, opposite St Vincent's Hospital. The service currently operates on alternate Fridays. 
Appointments can be made on the bookings number  9099 0538 and clinical information can be faxed to 02 6621 8237.0418 986 724
Details

Written by

David Guest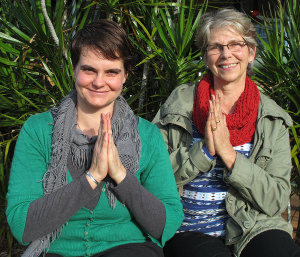 When Connie Sporne took up yoga 25 years ago she had no idea that within a decade she would have relocated to Doha in the Gulf Emirates with her husband, an oil and gas engineer, and be teaching the practice in people's homes, one of them a princess's palace.
At the time she was living in Adelaide, had children, owned and ran a health food store, and was training to be a naturopath. A technique to reduce stress seemed a useful part of the mix.
Later, Connie moved to Melbourne where she took up yoga teacher training, and conducted classes that were attended by her daughter Lucy, then pregnant with twins, now aged 36 and also living in Alstonville.
Details

Written by

Robin Osborne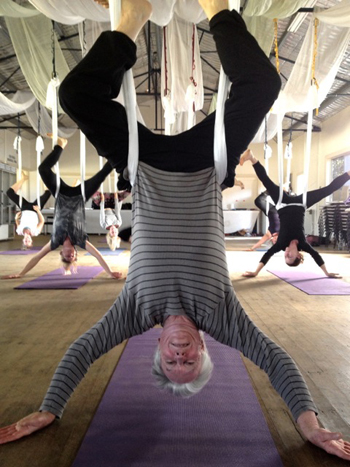 As yoga increasingly puts the world into contortions, a key challenge for would-be followers is choosing a style to adopt. In the Northern Rivers, there is no shortage of options, from the traditional to the upside-down. GP Speak editor and yoga enthusiast Robin Osborne investigates this increasingly popular form of exercise.
Cricket may be India's national sport but it is the home-grown pastime of yoga that has been enshrined in the governance of the country where it was developed. After coming to office a year ago, India's charismatic prime minister Narendra Modi established a ministry with a name as complex as a difficult yoga asana (posture) – the Department of Ayurveda, Yoga and Naturopathy, Unani, Siddha and Homeopathy.
Then, with the backing of the United Nations General Assembly, he announced that an International Yoga Day would be held annually on June 21, the solstice/equinox, depending on the hemisphere one inhabits.
Details

Written by

Robin Osborne