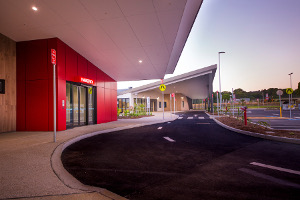 The new Byron Central Hospital (BCH) in Ewingsdale is hosting a Community Open Day on Saturday 9 April 2016, with free guided tours to give the public a preview of the facility.
The 30-minute tours of the new hospital will visit key areas such as the Emergency Department, Inpatient Unit, and Birthing Unit. To ensure the smooth scheduling of tours, visitors are asked to register their preferred time.
The $88M hospital is funded by the NSW Government and brings together the full range of acute and ambulatory care (community health and nursing, allied health) services now provided in Mullumbimby, Bangalow, and Byron Shires.
Details

Written by

Robin Osborne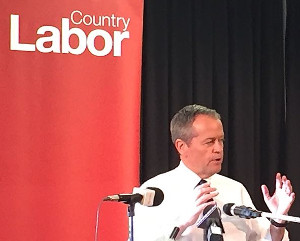 While the date for the 2016 federal election is yet to be announced, politicians actual and aspiring are already out of the blocks, with the Northern Rivers seat of Page being an early focus for combat.
Highlighting that Page is a 'bellwether seat', and as such potentially winnable, Opposition leader Bill Shorten came to Lismore, Page's major centre, on 10 March for an old-fashioned town hall meeting.
The event was organised by the former Member for Page Janelle Saffin who won the seat for Labor in 2007, and held it with an increased majority in 2010.
Three years later Page reverted to the Nationals, with the 6.7% swing to Kevin Hogan almost matching that gained by Ms Saffin the previous time around.
Details

Written by

Robin Osborne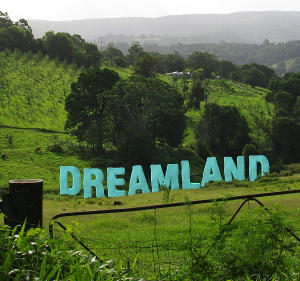 It's become an annual event that flags a year-long season of stimulating modern theatre, comedy, physical circus, cabaret, music, and more.
NORPA's 2016 season was launched at the end of February, with the first show, comedian Hannah Gadsby's Dogmatic, set to kick off the season on 18 March. Following in succession are kids' comics The Listies, Nazeem Hussain's acclaimed solo show Legally Brown, and writer Reg (Last Cab to Darwin) Cribb's new play, Thomas Murray & The Upside Down River, a play based on five generations of a family living along the Darling River.
Sugarland is another play, this one set in Katherine, NT and focusing on very different 16-year old girls, one Aboriginal, the other not, who share a love for music.
Details

Written by

Robin Osborne

Sex and drugs and rock and roll ... and death, all essential ingredients of a good Australian miniseries, are raised in this issue of GPSpeak.
Each year Lismore plays host to the
Tropical Fruits Festival
. Our cover and page 12 story feature pictures of the parade taken by talented local photographer
Brad Mustow
.
However, when the party's over, one can feel a little down. Staff specialist, Emanuel Vlahakis, gives practical advice to general practitioners on dealing with Gender Dysphoria (GD, page 21). Discrimination against transgender patients contributes to high levels of depression and suicidality. Recognising this risk and tapping into local resources to help such patients is a first step.
The acronym, MYEFO, sounds vaguely threatening. It is to the medical profession this year. Robin Osborne (page 18) outlines the changes to health in the Mid-Year Economic and Fiscal Outlook. Sussan Ley's doublespeak and doublethink defense of the changes attests to her being a most valued minister in the Turnbull government.
Details

Written by

David Guest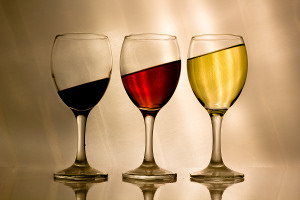 Despite media coverage about the ready availability and dramatic impact of methamphetamines, and the formation of the federal government's National Ice Taskforce, alcohol continues to be the drug of greatest concern, both for users and society at large.
The anomaly is that it is the only drug (apart from tobacco) that is sold legally, still widely advertised, despite some restrictions, and lobbies actively to limit further restrictions on sales.
Some recent local statistics give a disturbing picture of the extent of the problem, as seen from the users' perspective.
According to the NNSWLHD's Mullumbimby/Byron Bay Drug and Alcohol Services, which provides support to clients in an area usually considered to have high level drug usage, alcohol was the principle drug of concern for 65.3% of referrals.
The 2014-15 figures revealed this was more than six times greater than the next two drugs, opioids and cannabis, both of which accounted for 10.7% of referrals.
Amphetamines rated 6.1%, and others, 2%. Male clients accounted for 62.4% of total referrals.
Details

Written by

Robin Osborne
Local Medical History e-book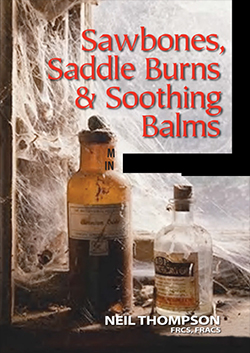 A history of the the local medical fraternity from 1866 to 1986 by Dr Neil Thompson

The book is available from Amazon as a Kindle app for mobile phone and tablets.
Got the old articles? Search me.