"Life: A sexually acquired condition that has so far proved universally fatal."
Every episode of the TV series Six Feet Under begins with a death. Some are tragic, some banal. The series is set in a funeral home in Los Angeles and follows the lives of the Fishers who own and run the family business. We follow each of the protagonists as they negotiate their life's journey, a journey which each episode reminds us will come to an end. 

Statistics show that in 2010 some 70% of Australians died in hospital despite most preferring to die at home surrounded by family and friends. Atul Gawande in his latest book Being Mortal (reviewed page 27) describes the phenomenon, as a country's economic and health systems grow and become more capable, of being increasingly likely to be admitted to hospital for terminal care. However, beyond a certain point it becomes clear that no medical intervention makes a significant difference to the number of months remaining. In our dying days we hope to be pain free but yearn for peace. Dr Gawande was able to achieve this for his father dying from a spinal tumour.
Details

Written by

David Guest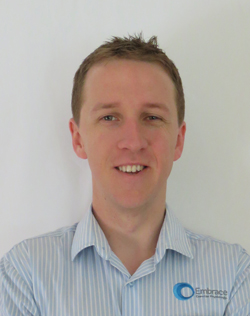 Tim has been part of the Embrace Exercise Physiology team since 2012 and covers the Gold Coast, Tweed Heads and Pottsville areas.
Tim specialises in the fields of rehabilitative services for musculoskeletal conditions and chronic disease management with an emphasis on developing sustainable behaviour change. He focuses on in-home services for 'at risk' individuals, aiming to improve symptoms and quality of life for debilitated and elderly individuals. 
Tim also has a strong interest in working with patients looking to improve their life through sustained weight loss. He believes that good health is earned every single day and that we should not take it  for granted.
When not working, Tim enjoys competing in his weekly basketball competition and exercising at the gym. 
To refer a patient for in home treatment please contact Tim by phone on 0432 401 328 or send a fax to 07 5636 1012. 
Details

Written by

Jesse Morgan, Embrace Exercise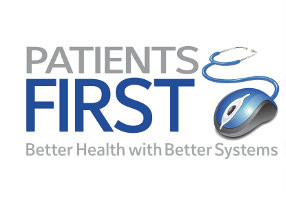 Jayden MacRae is the CEO of Patients First, the New Zealand organisation charged with improving both the quality and ease of transmission of data in the New Zealand health sector. In this article he highlights the importance of face to face conversations with practices in the successful implementation of the NZ's "Shared Care Record".
The need to win the hearts and minds of GPs one-at-a-time and face-to-face was one of the key lessons I learned while leading one of New Zealand's first regional electronic Shared Care Record (SCR) implementations.
I spent the better part of 18 months having practice meetings in early mornings, lunch-times and after work across close to 100 practices that covered 450,000 patients and a geographical region of 15,500 km2.
Details

Written by

Jayden MacRae, CEO Patients First
Read more: NZ's first regional electronic Shared Care Record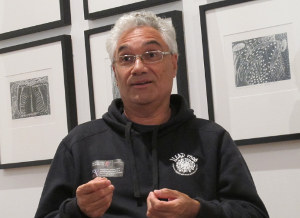 Therapy through art for self-confessed 'doodler'
Michael Philp, a Bundjalung man who grew up in the Tweed, pulls no punches when describing his childhood and adolescence. His "mongrel of a father", a non-Aboriginal fisherman, was a violent drinker who badly mistreated Michael's mother and showed little emotion towards the children.
Although they lived in a beautiful part of the coast, it was a tough upbringing and there was little escape for Michael except music on the radio: he yearned to be a rock star, and would go on to formally study music.
But by the time of his teens, he had begun a descent into drugs and alcohol that would last twenty years.
"I spent those years playing with fire," Michael told a Lismore Regional Gallery talk to mark the opening of an exhibition spanning his past 15 years of sobriety.
Details

Written by

Robin Osborne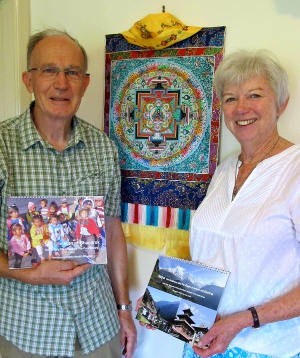 Readers of our current issue would be concerned about the safety of John and Helen Niven, from Alstonville, who regularly volunteer their services to perform dental clinics in rural Nepal. Indeed, the Nivens were recently in the Himalayan country for several weeks. Fortunately, they left Kathmandu just one day before the devastating earthquake that has taken so many lives and caused immense damage. 
GPSpeak was relieved to learn that this delightful and selfless couple is safe, although like us they would be deeply distressed by the death and injury toll, and the widespread destruction of homes and public infrastructure.
Organisations accepting targeted donations to help the people of Nepal include Red Cross, Save the Children, World Vision, Oxfam, UNICEF and CARE Australia.
Details

Written by

Staff