Aged care across the Northern Rivers received a major boost last week with my announcement of three new Aged Care beds in Kyogle and the unveiling of construction plans for an additional 32 beds at Crowley Care Services in Ballina.
 
This is wonderful news for our community.
 
The new home care places which were made possible by Federal Government funding of more than $2 million annually means our seniors can remain living in the local area and our community.
 
As readers know, the Northern Rivers has an ageing population and it is important to ensure they can stay in our community close to family and friends. 
---
Since my last column, the Federal Government has announced a comprehensive $300 million package in response to the National Ice Taskforce that is designed to reduce demand for Ice and reduce the harm it  causes, while continuing efforts to disrupt supply. 
Details

Written by

Kevin Hogan, MP for Page
 Dr Emanuel Vlahakis, Staff Specialist in HIV/Sexual Health, MNC LHD
Gender dysphoria (GD) is the distress or discomfort that may occur when a person's biological sex and gender identity do not align. The term has replaced 'gender identity disorder'. This change in terminology removes the 'pathology' from being transgender, which is not a mental health condition and shifts the focus of management onto helping treat the dysphoria that is associated with being transgender.
The true prevalence of GD is unknown in Australia because of varying definitions, different cultural norms and paucity of data. New Zealand reported an estimated prevalence of 1-in-6,000, with a natal male-to-female ratio of 6 to 1. However, research suggests the prevalence is much higher than previously thought.
Individuals who identify as transgender are vulnerable, and experience higher rates of discrimination, depression and suicidality, compared with the general population. It is important for GPs to have a basic understanding of gender dysphoria as they will often be the first point of contact for these patients.
Details

Written by

Dr Emanuel Vlahakis, Staff Specialist in HIV/Sexual Health

COMMENT, by Dr Ruth Tinker
We are now several weeks into the new GP training regime – so how are we doing?
Firstly in the spirit of full disclosure, I am one who wanted to withdraw services in protest at the centralisation of training providers in NSW. All other existing providers had been told they could only lodge a proposal to manage one of the new regions in NSW. So it came as a shock that one provider had not only been allowed to lodge several proposals, but that that single provider was then granted the entire state.
This means there is no longer any competition between providers, previously touted as an important way of improving quality.
Details

Written by

Dr Ruth Tinker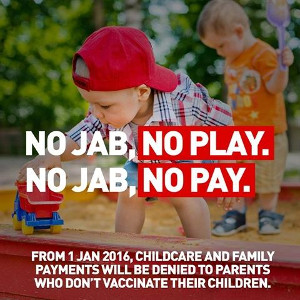 From the start of 2016 the Federal Government introduced a new policy - controversial in some places, notably the NSW North Coast - called "No Jab No Pay".
This policy means that parents who have children who are not age appropriately vaccinated, who do not have a medical reason for not having vaccines, or are not on a catch-up schedule will now have their eligibility for some of their Commonwealth funded benefits cut.
The payments that may be affected include -
Child care benefit

Child care rebate

Family Tax Benefit Part A supplement
The so-called 'conscientious objection' to vaccination is no longer deemed an acceptable exemption from vaccination.
Details

Written by

Marianne Trent, Immunisation Coordinator, North Coast Public Health Unit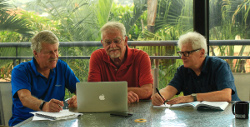 In 2008, after a lengthy involvement with managing obesity issues at the primary care level, Adjunct Professor of Lifestyle Medicine (Southern Cross University) Garry Egger and I decided it was time to focus more on the broader issue of lifestyle-related chronic disease.
This was partly in response to the 2006 report by the Australian Institute of Health and Welfare saying that up to 70 per cent of all GP visits were thought to have a predominantly lifestyle cause.
We coined the term Lifestyle Medicine (LM) and set up the Australian Lifestyle Medicine Association (ALMA). The inaugural meeting in May 2008 was held at the University Centre for Rural Health in Lismore. The 50 attendees comprised GPs and allied health professionals from many disciplines.
Details

Written by

Andrew Binns