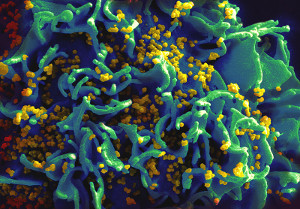 Recent advances in the treatment of HIV infection and the benefits these confer for those with the infection and those at risk of acquiring the infection, have heralded a new world for this previously uniformly fatal condition.
Single tablet regimens. (STR) Treatment of HIV became successful in the mid-1990s but difficulties including multiple dosing schedules, handfuls of tablets and significant adverse events made life challenging for those infected and their carers.
By the late 2000s the first STR was released and in April this year the fourth of these was released, unimagined in the early dark years of the epidemic. Along with this simplification, regimens have much improved tolerability and most importantly efficacy and durability. Whilst various factors mean STRs are not for everyone, most regimens are now once daily, sometimes twice daily and involve few pills.
Details

Written by

Dr David J Smith - Medical Director, MNC / NNSW LHD HIV/Sexual Health Services
Read more: New world of care makes HIV 'chronically manageable'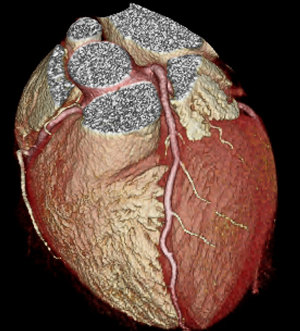 CT coronary angiography (CTCA) is a non invasive test for assessment of coronary arteries to exclude coronary artery disease (CAD). It involves administration of intravenous contrast, and imaging the heart with multi slice computed tomography (CT). This is done over multiple heart beats, in the same part of the cardiac cycle (with help of ECG gating). This data is then assembled to review the coronary arteries in multiple planes.
Clinical assessment prior to the scan by the referring physician is important in selecting suitable candidates for the test.
Details

Written by

Dr Rohit Singh, Radiologist, NCR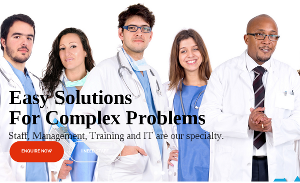 Matt Gilchrist of Healthy Business for Doctors outlines the Key Performance Indicators for the modern general practice. 
KPIs are things that your accountant probably speaks about. KPI stands for Key Performance Indicator. The following is a list of KPIs that are useful in a General Practice setting.
KPIs for Doctors
One of the large corporates refers to their doctors (to their face) as IGUs or Income Generating Units. Needless to say that this company takes their KPIs pretty seriously and they make significant amounts of money doing that. My list of KPIs for doctors includes:-
Number of results in inbox – This is the number of results that remain unchecked. I see many doctors who keep results in their 'Inbox' because they are waiting for more information or are trying to decide how to manage the patient. The problem with this is the rest of the practice does not know what is happening and are unable to assist the patient.

Details

Written by

Matt Gilchrist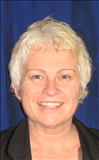 Consider these facts:
65% of people in developed countries are overweight.

The ability to retain fat makes us the evolutionary winners… if a famine were to occur we would be the grinners crossing the finish line of staying alive.

Just this morning in the supermarket we observed eight jam-packed aisles of packaged food and one lone section of "fresh" food items.
What is available to us in Australia is unprecedented – the choice is enormous. And choice is what this article is all about.
Recently, we have both started to exercise more with the help of a personal trainer. Gyms haven't worked for us - they do, however, seem to work well for gyms, which in the past have taken our hard earned cash and then only had to deliver a handful of classes, long before a habit can begin. As does low-carbs-high-protein or paleo or just raw food or whatever eating plan is the recommended one of the day.
Details

Written by

by Sharon-Marie Hall and Jodi Jamieson
Read more: Health coaching - Getting the 'choice point' right
Northern Rivers GPs interested in becoming a a Community s100 Prescriber in HBV or HCV can undertake further training through the Australasian Society for HIV Medicine courses in May and June. 
The courses are free to NSW general practitioners and run over one or two days in Sydney on a week-end. Accommodation and meals are supplied as part of the package. 
Details

Written by

Staff