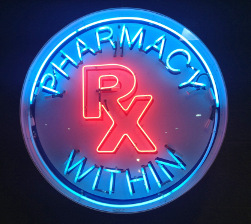 The Australian Medical Association is urging the federal government to support its proposal for a new Pharmacist in General Practice Incentive Program (PGPIP) that would see non-dispensing pharmacists incorporated into general practice health care teams.
Announcing the scheme, AMA President, Assoc Prof Brian Owler spoke of greater efficiencies for general practices, better care for patients, new career opportunities for pharmacists, and significant Budget savings across the whole health system.
"Under this program, pharmacists within general practice would assist with things such as medication management, providing patient education on their medications, and supporting GP prescribing with advice on medication interactions and newly available medications," he said.
Details

Written by

Staff
Australians will benefit from cheaper medicines, a more competitive pharmacy sector and greater investment in new medicines and patient support services, according to Health Minister Sussan Ley who this week announced a "balanced" package of pharmaceutical reforms on behalf of the Abbott government. 
The Pharmaceutical Benefits Scheme (PBS) Access and Sustainability Package follows extensive consultations and "robust negotiations" across the pharmaceutical supply chain, which includes consumers, pharmacists, medicines manufacturers, wholesalers and doctors. 
Details

Written by

Staff
Read more: Minister expects consumer benefits from PBS reform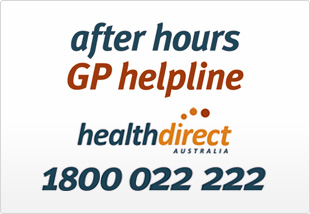 The closure of the Labor-initiated After Hours GP Helpline, managed by the government's HealthDirect scheme, will help fund a new payment model aimed at encouraging GPs to treat patients outside of business hours.
Announced by Health Minister Sussan Ley on 22 May, the new model will encourage practices to apply for a Practice Incentives Programme (PIP) after-hours incentive from the Federal Government.
The new model will "build on existing infrastructure and provide general practices with a nationally consistent, streamlined, less administratively burdensome way to receive funding for delivering after hours services".
Details

Written by

Staff
Read more: Govt accepts review advice on after-hours GP care

"Life: A sexually acquired condition that has so far proved universally fatal."
Every episode of the TV series Six Feet Under begins with a death. Some are tragic, some banal. The series is set in a funeral home in Los Angeles and follows the lives of the Fishers who own and run the family business. We follow each of the protagonists as they negotiate their life's journey, a journey which each episode reminds us will come to an end. 

Statistics show that in 2010 some 70% of Australians died in hospital despite most preferring to die at home surrounded by family and friends. Atul Gawande in his latest book Being Mortal (reviewed page 27) describes the phenomenon, as a country's economic and health systems grow and become more capable, of being increasingly likely to be admitted to hospital for terminal care. However, beyond a certain point it becomes clear that no medical intervention makes a significant difference to the number of months remaining. In our dying days we hope to be pain free but yearn for peace. Dr Gawande was able to achieve this for his father dying from a spinal tumour.
Details

Written by

David Guest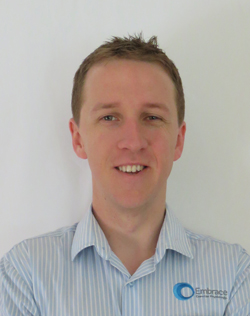 Tim has been part of the Embrace Exercise Physiology team since 2012 and covers the Gold Coast, Tweed Heads and Pottsville areas.
Tim specialises in the fields of rehabilitative services for musculoskeletal conditions and chronic disease management with an emphasis on developing sustainable behaviour change. He focuses on in-home services for 'at risk' individuals, aiming to improve symptoms and quality of life for debilitated and elderly individuals. 
Tim also has a strong interest in working with patients looking to improve their life through sustained weight loss. He believes that good health is earned every single day and that we should not take it  for granted.
When not working, Tim enjoys competing in his weekly basketball competition and exercising at the gym. 
To refer a patient for in home treatment please contact Tim by phone on 0432 401 328 or send a fax to 07 5636 1012. 
Details

Written by

Jesse Morgan, Embrace Exercise