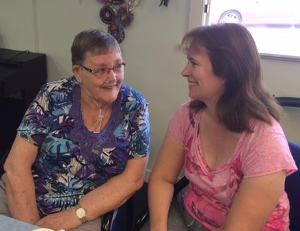 Dying is a part of everyday life but many people struggle to talk about it. Facing death is even more daunting for people who are estranged from family or have no-one to care for them. In 2014 Footprints undertook a project looking at improving end of life care for marginalized clients who are socially or financially vulnerable and may be at risk of homelessness. Driven by Footprints staff who identified that the experience at end of life was less than optimal for clients, a project was undertaken in 2014 to explore ways to improve end of life care for clients.
Phase one of the project had already prepared the way by raising awareness, identifying local Palliative Care Services and improving linkages. Phase two involved case management and support of clients in the palliative phase of life, the provision of education to help staff to recognize clients who may be needing palliative care, and promotion and assistance with the completion of Advance Health Directives and Care Planning.
Details

Written by

Staff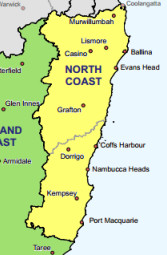 The North Coast NSW Medicare Local (NCML) has been chosen by the federal government to run the North Coast Primary Health Network (NCPHN), operating from 1 July 2015.
It is understood that the same geographical/clinical footprint will apply under the new structure – in North-South terms, from Tweed Heads to Port Macquarie.
While operating across this large area will continue to be a challenge, the announcement can be seen as a major 'win' for NCML as the nation's present 61 Medicare Locals will be halved to 31 PHNs.
The restructuring is the latest iteration of the Commonwealth's involvement in primary care provision, and follows a review of the Medicare Local structure.
One key recommendation of Professor John Horvath's review was to change the program's name in order to avoid public confusion: are Medicare Locals a place to visit to get Medicare refunds? Apparently many patients think they are.
Better alignment with Local Health Districts was another aim. As before, the boundary of the new NCPHN will dovetail with the Northern NSW and Mid North Coast LHDs (formerly the single North Coast Area Health Service).
Details

Written by

Staff
Read more: Medicare Local wins bid for Primary Health Network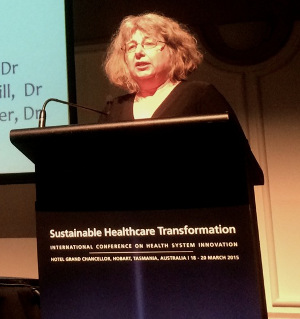 Trialling the use of GP registrars to help manage patients accessing community palliative care services has shown promising results, writes Dr Thea van de Mortel, a member of the collaborative team comprising Northern NSW Local Health District, the North Coast Medicare Local, North Coast GP Training and Griffith University.
Recent estimates at both a state and national level suggest that demand for palliative care services will continue to rise by about 5% per year, given both the ageing population and the increase in rates of chronic disease. Effective community palliative care services reduce the need for hospital admissions and support patients in their choice to be cared for at home.
However, the majority of Australians, while preferring to die at home, actually die in hospital. Palliative care patients are often admitted to hospital for symptom management and once admitted have a length of stay that is four times the mean duration of stay for patients generally.
Details

Written by

Staff
Read more: Utilising a GP Registrar Palliative Care Facilitator to Reduce Admissions Amongst Palliative Care...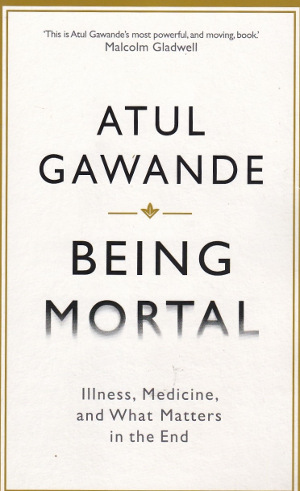 Book Review - Reviewed by Robin Osborne
Being Mortal
Atul Gawande
(Profile Books 282 pp)
In an earlier review I described Atul Gawande's The Checkist Manifesto as required reading for those in the medical profession or any line of work that entails identified outcomes, team work and the serious consequences, professional or financial, of error.
The same may be said of this discussion of end-of-life issues, which he encapsulates in the sub-title, 'Illness, Medicine, and What Matters in the End.'
Dr Gawande explains, "This is a book about the modern experience of mortality – about what it's like to be creatures who age and die, how medicine has changed the experience and how it hasn't, where our ideas about how to deal with our finitude have got the reality wrong."
The backdrop is that, "no single disease leads to the end; the culprit is just the accumulated crumbling of one's bodily systems while medicine carries out its maintenance measures and patch jobs… The curve of life becomes a long, slow fade."
He describes this process as One Damn Thing After Another, the 'ODTAA syndrome' wherein the "pauses between crises can vary. But after a certain point, the direction of travel becomes clear."
Details

Written by

Staff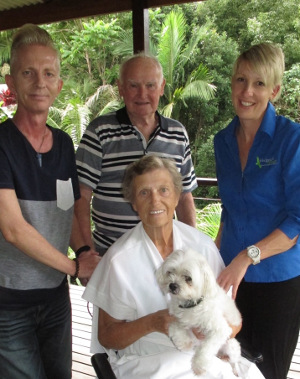 The eagles weren't soaring when I visited Wedgetail Retreat nestled above the Dulguigan valley beyond Murwillumbah, although the kookaburras, butcher-birds and magpies made up for their absence.
Enhancing the idyllic scene were the distant cloud-capped mountains, a sweep of glistening canefields, and the tranquil gardens of the facility itself, fringed by remnant rainforest trees.
While resembling a North Coast pamper-resort, the facility caters not to 'health junkies' but to people (adults and children) with truly life-limiting illness. This is a hospice where the terminally ill, after suitable medical assessment, can spend their end days, or enable respite for their carers, in the most delightful of settings.
Residents may be accompanied or visited by family members, even a companion pet, with the added assurance of nursing supervision. An on-call physician based in Pottsville is also part of the clinical team.
Details

Written by

Staff