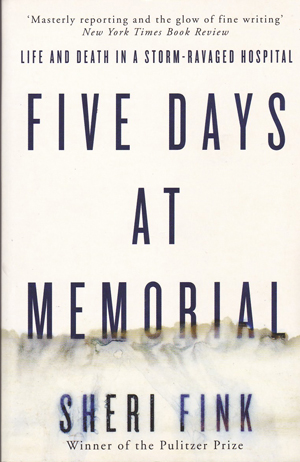 Five Days at Memorial by Sheri Fink, Atlantic Books. Reviewed by Robin Osborne
Medico-turned-reporter Sheri Fink won the Pulitzer Prize for her first book, War Hospital: A True Story of Surgery and Survival, about the actions of medical professionals under siege during the genocide in Srebenica.
This exceptional follow-up has received equally high praise, although the focus is not a world away but down to New Orleans where Hurricane Katrina wreaked havoc on the famed city in August 2005, impacting particularly on its poorest residents.
Details

Written by

Robin Osborne
After weeks of railing against the Federal government's "poorly designed" GP co-payment proposal of $7.00, the Australian Medical Association has released its own proposal, a minimum co-payment just 85¢ less than the figure contained in the Coalition's hotly-contested Budget. 
AMA President, Assoc Prof Brian Owler, called on the Government to "dump its seriously flawed GP co-payments proposal and adopt the AMA model, which exempts the most vulnerable patients from extra cost burdens for their health care."
Details

Written by

Staff
Those in the medical profession would be well aware of Motor Neurone Disease, but until recently many in the broader community who have not been touched by this debilitating condition would not have been aware of it.
The international social media phenomena of the Ice Bucket Challenge has changed all that, and after knowing a few people in Page who have lost their battle with MND, I gladly endured momentary discomfort and accepted the challenge to help raise that awareness.
So far the challenge has raised about $US80 million worldwide. If you wish to donate go to the Ice Bucket Challenge at Motor Neurone Disease Australia.
Details

Written by

Kevin Hogan, MP for Page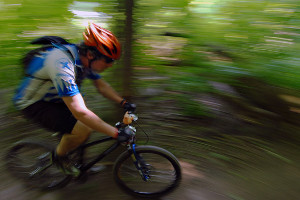 While there are no plans to expand Lismore City's limited cycleway network, chiefly because of a lack of funding, the Council has embarked on a process to construct a network of mountain bike trails near the Wilsons Walking Track.
No money is available for this purpose either, but the Council says it wants to make the plans 'shovel-ready' in order to apply for construction grants.
Details

Written by

Staff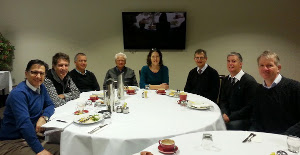 Over the last two months the North Coast Medicare Local (NCML) has held a series of meetings up and down the coast with its member organisations and local groups of GPs. The painful process of transitioning from Divisions of General Practice has largely consumed the energies of the NCML for the last two years and it is only now that a number of the programs relevant to general practice are coming on stream.
Options for improved support for After Hours Care, which has been a protracted and difficult issue for the NCML, were discussed at the joint NRGPN Board / NCML executive meeting on 10 July 2014. The Board has argued for continuing assistance in cold chain maintenance, sterilisation, IT support and other matters pertinent to passing GP accreditation.
Details

Written by

David Guest, NRGPN Chairman
Local Medical History e-book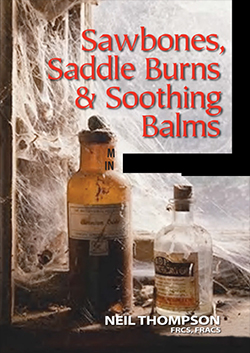 A history of the the local medical fraternity from 1866 to 1986 by Dr Neil Thompson

The book is available from Amazon as a Kindle app for mobile phone and tablets.
Got the old articles? Search me.