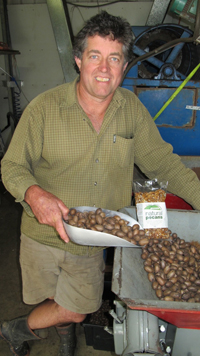 Robin Osborne visits an iconic Nimbin valley farm to see how agricultural innovation delivers commercial success and helps local people stay healthy.
On land where generations of his forebears raised dairy cows, beef cattle and pigs, Frank Boyle grows pecan nuts and rice, not only farming these crops but value-adding to them by doing the processing, packaging and even the retailing.
Details

Written by:

Robin Osborne
NSW Health Minister Jillian Skinner chose Lismore as the site for the 7 November 2014 launch of the NSW Rural Health Plan – Towards 2021, perhaps to honour the contribution of well-known local surgeon, Assoc Prof Austin Curtin, who co-chairs the 22-member Ministerial Advisory Committee for Rural Health (which also includes Lismore Base Hospital's manager of medical imaging, Denys Wynn).
The report identifies three key "Directions" – Healthy rural communities, Access to high quality care of rural populations, and Integrated rural heath services, and describes three "Strategies" for achieving them: Enhance the rural health workforce, Strengthen rural health infrastructure, research and innovation, and Improve rural eHealth.
"We want to make sure people in rural areas can access the right care, in the right place, at the right time," the Minister said.
Details
Read more: Major rural health progress, more to do – Health Minister launches plan

Adelaide born Gillian Hicks survived the 2005 London Underground suicide bombings but lost both her lower legs in the attack. Since then she has devoted much of her time to building better relations between the various ethnic groups in England. As part of this work she counsels young radicalised Muslim men on the impacts of their actions on the community.
She relates the story of one young man, with whom she had been working for some months, who announced that he had finally given up the idea of becoming a martyr to his cause. In a difficult area, where feedback is rare, Hicks was desperate to know why.
"Was it something I said?", she asked. "No." he replied, "I just really love playing soccer."
Details

Written by:

David Guest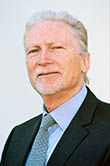 Arn Sprogis* agrees that general practice is the key to improved quality of care, but ponders what mix of public and private structures will best support it.
Ineffective policy making by successive federal governments has pushed the Australian health system into the first stages of a disruption that could be even greater than the impact of Medibank over 30 years ago.
This disruption is being driven by the need to resolve the three major health care and health financing challenges:
how to best manage chronic and complex care, and by whom?

how to best manage avoidable hospital admissions/care, and by whom?

how to finally get equity in access to care, particularly for rural and regional populations?
The many keen observers of our health system see clear signs of major change. We have an absent commonwealth government , private health insurers (PHIs) moving into general practice, corporate GP practice rapidly increasing, and an impending flood of new medical graduates.
Add to this mix another restructure of the primary care system, with Medicare Locals (MLs) soon to become Primary Health Networks (PHNs).
Details

Written by:

Arn Sprogis
Read more: Health at the crossroads – private meets public on primary care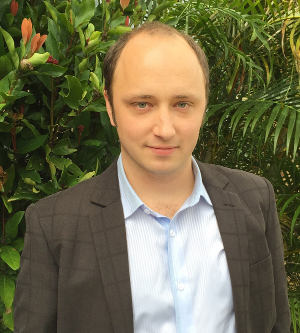 There are both challenges and advantages to parenting at older age, writes Dr David Addenbrooke.
Women are increasingly delaying pregnancy until later life. The reasons for this are many and solid arguments could be made regarding the increasing average time in education and training, modern gender equality in professional careers and the increasing economic pressure for double incomes, particularly in urban centres.
There are clear advantages to starting a family with a higher level of emotional maturity and financial stability. The biology of aging however does not discriminate and it is also clear that fertility and pregnancy can become more challenging with time. The biological clock is ruthless when it comes to reproduction.
Details

Written by:

Dr David Addenbrooke
Read more: Advanced Maternal Age – An Obstetrician's Perspective