In the past, Palliative Care (PC) has tended to focus on terminal cancer, but as general practitioners well know, patients with other non-malignant chronic diseases also need a primary care team approach to support the complex needs of providing terminal care. In 2010/2011 the Northern Rivers GP Network was commissioned to undertake a 12-month Rural Palliative Care Project aimed at addressing best practice end of life care for sufferers of a chronic disease.
Badged 'MyChoice', it was aimed at developing a framework for managing end of life care. The intention was to give patients the opportunity to articulate their choices and enhance the control they have over their terminal care. The project officer (PC Clinical Nurse Consultant Kate Stirling) led the way in developing this document in consultation with local GPs and the NCAHS PC team based at St Vincent's Private Hospital Lismore. 
Details

Written by

Andrew Binns
Omega-3 fatty acids are a vital part of every cell-membrane in our body. Eiconsanoids derived from Omega-3 have potent anti-inflammatory properties preventing atherosclerosis. In addition Omega-3s play a role in cancer prevention, brain development and function, vision, preventing depression, reducing pain, reducing body fat and insulin resistance.
Cardiovascular benefits of Omega-3s include: promoting vasodilation; reducing platelet aggregation, blood viscosity, blood pressure and resting pulse rate; increasing arterial compliance and ventricular filling capacity; raised HDL levels and reduced triglycerides.
Details

Written by

Adelle Purbrick, Accredited Practising Dietitian & Sports Dietitian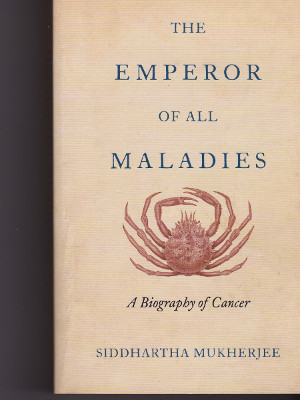 Book Review - The Emperor of All Maladies by Siddhartha Mukherjee. published by 4th Estate
In his 2011 'biography of cancer', widely acclaimed as essential reading for clinicians, cancer patients and supporters, Siddhartha Mukherjee discusses a group of British surgeons, who, in 1933, considered carcinoma of the stomach in terms of an old Arabian proverb, "He is no physician who has not slain many patients…"
Details

Written by

Robin Osborne