Concern about the ramifications of the $7.00 co-payment increased this week. 

The Sydney Morning Herald quotes Sydney Local Health District CEO, Teresa Anderson, on the expected increase in patient presentations to emergency departments as a result of the federal government's proposed co-payment. There is also a fear that patients, particularly from lower socio-economic groups, will delay seeking medical care until their condition has deteriorated and as a result place an increased burden on the public health system. 

This echoes the views of Northern NSW LHD CEO, Chris Crawford, in GPSpeak in June this year. He noted the tightening of future budgets due to a number of factors, including the loss of substantial revenue from formerly bulk billed radiology and pathology services.
Details

Written by:

David Guest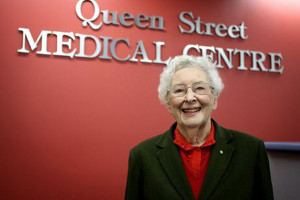 Registrar Dr Nispa Krongkaew pays tribute to her Supervisor, Dr Betty Marks, the North Coast medical legend who retired recently at the age of 90.
This year marked the end of an era for Murwillumbah, and the Northern Rivers, when Dr Betty Marks, the longest serving doctor in town, hung up her stethoscope and celebrated her retirement at the age of 90, after devoting 66 years of her life to patient care. The retirement party, held on 19 July at the Murwillumbah Golf Club, received over 200 attendees.
Dr Betty, as she is affectionately known, is a living legend. After graduating from Sydney University in 1948, Dr Marks (nee McEwan) worked in Sydney for five years before moving to Murwillumbah with her late husband, Dr Jim Marks.
A true general practitioner and family doctor, Dr Betty has treated local patients and families over four generations, delivered over 1,000 babies, given countless anaesthetics, attended all emergencies and performed house calls any time of day or night. Only recently, I had the pleasure of meeting a 97-year old lady - still proud to tell the story 60 years on - who underwent a nephrectomy operation in 1954 performed by Drs Jim and Betty Marks.
Details

Written by:

Dr Nispa Krongkaew
Read more: Four generations and 1,000 babies later, it's farewell to a local legend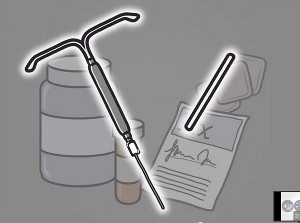 The New England Journal of Medicine has recently published the St Louis Contraceptive CHOICE Project results. The study found that LARCs offered at no cost as part of a contraceptive education program were the most popular. The use of an intrauterine contraceptive device or implant reduced the pregnancy rate by 80%. Births and abortion rates were reduced by a similar percentage. 
Details

Written by:

Staff

In advance of Mental Health Week from 5 to 10 October - the latter date marks World Mental Health Day - the launch of a Commonwealth funded training program to help Aboriginal and other health professionals better use apps and internet-based programs with Aboriginal and Torres Strait Islander clients was held in Lismore. 
'R U Appy', the North Coast Aboriginal e-Social and Emotional Wellbeing Training Program, brings together work done by the University Centre for Rural Health (UCRH), the Menzies School of Health Research (NT) and Queensland University of Technology. Additional input was received from the Black Dog Institute, Macquarie University and the Aboriginal Health and Medical Research Council
Details

Written by:

Staff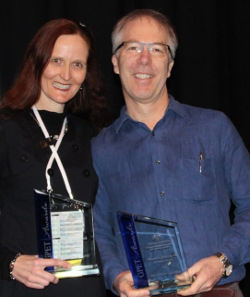 Medical Educator and Associate Director of Training for North Coast GP Training (NCGPT), Dr Genevieve Yates has been awarded the prestigious General Practice Education Training (GPET) Australian Medical Educator of the Year Award. 
Ballina based Dr Yates was acknowledged for her work training the next generation of doctors for the Northern Rivers Region.
In addition to her work for NCGPT, she works for MDA National (designing and delivering medico-legal education), the Royal College of General Practitioners (as an educator and examiner) and as a medical writer (columnist, novelist and playwright). She also plays violin, piano, and sings. 
Details

Written by:

Staff