Poor asthma control is common, and increases the risk of flare ups requiring oral corticosteroids, hospitalisation or emergency department (ED) visits. Asthma is managed at 5% of GP encounters with children and 2% with adults, with a significant percentage of these encounters being due to emergency appointments relating to flare ups and poor asthma control. Deaths from asthma remain high in Australia compared with many other countries.
NPS Medicinewise in partnership with North Coast Medicare Local has launched a new educational program for health professionals titled "Exploring inhaled medicines use and asthma control. The program focuses on changes to the asthma guidelines from the Australian Asthma Handbook (AAH) updated in April 2014. You can order a free copy of the Quick Reference Guide from the National Asthma Council 03-99294333 or view the handbook online. 
Details

Written by:

Sally Herbert, NPS Pharmacist
Read more: Exploring Inhaled Medicines Use and Asthma Control

In a reversal of the self-destructive rock 'n roll adage of "live fast, die young and have a good looking corpse", the modern medical system is focused on encouraging us to live wisely and assisting us to progress into late age, now longer than ever in human history. The new mantra might be "live long, die fast but still have a good looking corpse".
The emphasis on longevity is combined with the almost universal hope that we can also enjoy our later years, free of both pain and chronic illness. While doctors may speak of maximising quality adjusted life years ( QALYs) epidemiological terminology never has the same "cut through".  The effects of alcohol and smoking on lung and heart disease are well known, but these key lifestyle factors, along with poor diet and inactivity, are the preventable causes of one third of cancer deaths. 
In this issue of GPSpeak, Jasmin Ritchie of Embrace Exercise reminds us that 20 per cent of coronary heart disease world wide has been attributed to physical inactivity. Cardiac and pulmonary rehabilitation services have contributed significantly to restoring patients' confidence to manage at home after a period of hospitalisation. However, social isolation and depression can contribute to a failure to maintain an exercise program and a downward spiral in the patient's health leading to worsening disability and death. Regular review of an exercise program, particularly if it can be linked to a group exercise program, appears to have a beneficial effect on keeping people in the community and healthy. 
Details

Written by:

NRGPN Chairman, David Guest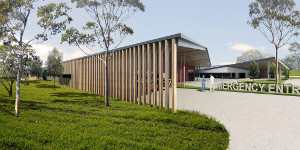 On 21 July 2014 the NSW Health Minister Jillian Skinner, accompanied by Ballina MP Don Page, Northern NSW LHD representatives and community members, inspected the site for the new Byron Central Hospital, costed at more than $80 million.
The current State Budget commits $1.5 million to begin construction of the project, with ground works at the Ewingsdale site expected to commence soon.
Plans for the facility are on display until Friday 19 September at Byron Shire Council and through the Department of Planning and Infrastructure website. 
Details

Written by:

Robin Osborne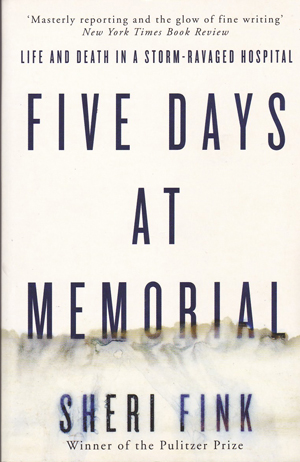 Five Days at Memorial by Sheri Fink, Atlantic Books. Reviewed by Robin Osborne
Medico-turned-reporter Sheri Fink won the Pulitzer Prize for her first book, War Hospital: A True Story of Surgery and Survival, about the actions of medical professionals under siege during the genocide in Srebenica.
This exceptional follow-up has received equally high praise, although the focus is not a world away but down to New Orleans where Hurricane Katrina wreaked havoc on the famed city in August 2005, impacting particularly on its poorest residents.
Details

Written by:

Robin Osborne