Sleep is a critical aspect of patients' health and wellbeing, but sleep disorders can be challenging to diagnose and manage, says a leading North Coast sleep expert.
Dr Joe Duncan, who works out of St Vincent's Private Hospital at Lismore, said about 7.2 million Australian adults were impacted by sleep issues.
"Daytime sleepiness can affect mental health and cognitive function, and lead to cardiovascular disease and diminished general wellbeing. It also puts people at a heightened risk of things like motor vehicle accidents," he said.
A new GPs Ask video has been developed by St Vincent's to help GPs diagnose a range of sleep disorders, including obstructive sleep apnea, insomnia, idiopathic hypersomnolence, narcolepsy and circadian rhythm disorders.

"A normal adult should fall to sleep within 30 minutes, and the requirement for sleep is generally in the realm of seven-and-a-half to eight-and-a half-hours," Dr Duncan said.
"It's important to discuss what your patient does before they go to sleep – what are the lights like in their lounge room, do they watch TV, are they using devices, when did they last consume caffeine. You should also ask your patient how they wake up in the morning. Waking up naturally, without an alarm, is often a good indication that your patient has had enough sleep."
The most common sleep disorder is obstructive sleep apnea. Signs of this can be snoring, waking up several times a night, recent nose or tonsil surgery, not being able to breathe through your nose, and waking with a dry mouth or headaches.
Following a diagnostic sleep study, management can include the use of CPAP machines, a mandibular advancement device, and position therapy.
Insomnia is another common sleep disorder, affecting around 25 percent of the population.
"It's important to explore the reasons for insomnia. Often people have intrusive thoughts from their day," Dr Duncan said.
"The management of insomnia is quite challenging, and it centres on cognitive brain therapy, which is difficult in a rural area. There are some good online tools and programs that guide patients through management options."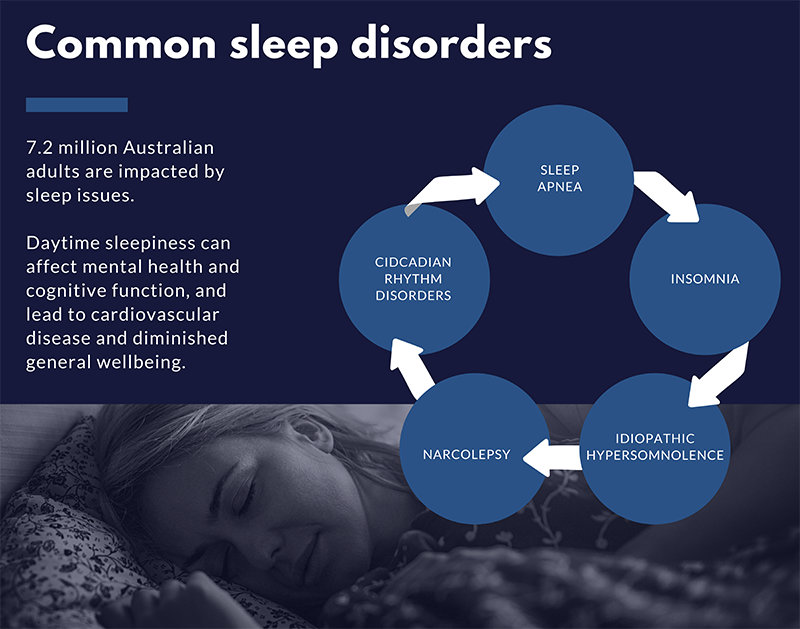 Previous videos in the GPs Ask series have featured Dr Austin Curtin on melanoma, Dr Sally Butchers speaking about breast, bowel and skin cancer screening; Dr Daniel Bills talking about colorectal cancer screening; Dr Dominic Simring on managing diabetic foot disease; Dr Gratian Punch on liver surgery and the CUSA device; and Dr Tim Scholz on pain management.
The series has been specifically designed to answer common questions from GPs on the Northern Rivers, and features expert advice from local specialists. 
Medical professionals can sign up to receive St Vincent's Dear Doctor newsletters, which feature new GPs Ask videos and important updates and information from the hospital. 
All the videos can be viewed on St Vincent's website. Sign up for the Dear Doctor newsletter here.