The interface between 'inside' and 'outside' is vital for prisoners Australia is a wealthy and well-developed nation but when it comes to the management of our prison systems we lag well behind Scandinavia and various other countries in the world. This is particularly the case for our First Nations people.
Our custodial statistics tell the story. Aboriginal and Torres Strait Islander peoples makeup: 3% of the general population, 28% of the prison population, 86% of recidivism, 40% of the female prison population, and 98% of youth behind bars in the NT.
There are many reasons for this, including transgenerational trauma. Indigenous prisoners have nearly all suffered from past trauma whether that is physical, psychological, or sexual abuse. That is the medical and psychosocial history they give when asked.
The problem is stark, and the solutions are challenging particularly with the populist 'tough on crime' political views behind it. However, the mood may be changing around the Uluru Statement from the Heart process underway in Australia.
Details

Written by

Andrew Binns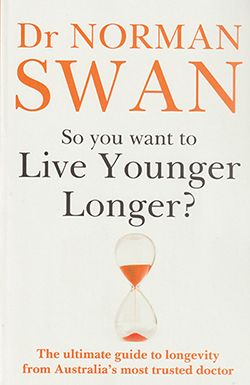 So You Want to Live Younger Longer?
Dr Norman Swan
Hachette 307pp
Book Review by Robin Osborne 
Perhaps the indefatigable Dr Norman Swan rarely sleeps, for here he is again, amidst his hosting of ABC Radio National's The Health Report and co-hosting the Coronacast podcast, with a follow-up to last year's So You Think You Know What's Good For You?, also reviewed on these pages. 
The telling question mark at the end of both titles may well produce a different answer. 
In the case of this book that is likely to be a resounding yes, given the known links between longevity and morbidity. Who doesn't want to keep well in later life? 
Details

Written by

Robin Osborne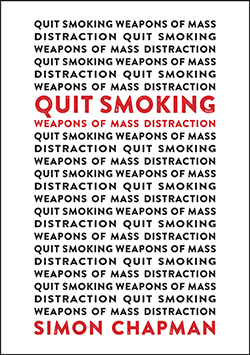 Quit Smoking - Weapons of Mass Distraction
Dr Simon Chapman
Sydney University Press 359pp. Published as an e-book ($4.99 on Amazon) and paperback ($34.99) 
Book Review by Robin Osborne
From a night-riding graffitist of cigarette posters with Billboard Utilising Graffitists Against Unhealthy Promotions (B.U.G.A.U.P.) in the 1970s, to a semi-retired public health academic, Simon Chapman has conducted an unmitigated campaign against the tobacco industry. He set the tone with his PhD thesis titled Cigarette advertising as myth: a re-evaluation of the relationship of advertising to smoking and despite considerable headwinds has held the course. 
Chapman's latest work is a detailed focus on yet another con associated with the world of smoking, namely that nicotine is so addictive that kicking the habit is impossible without interventions of some kind, mostly provided by the pharmaceutical industry at considerable personal or public expense. 
Details

Written by

Robin Osborne
Read more: Book Review - Quit Smoking - Weapons of Mass Distraction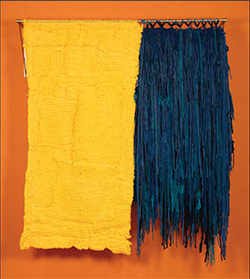 As has previously been reported in this magazine, governments rarely convene a Royal Commission in the belief that the evidence and findings will be anything less than disturbing and the recommendations costly to implement.
Such is the case with the Royal Commission into Defence and Veteran Suicide, the Interim Report of which was tabled in the federal Parliament on 11 August 2022, almost exactly a year after it was formed. A deeply concerning document, it reveals heartlessness and incompetence at the core of an institution charged with nothing less than the defence of the nation. 
Yet there is a major difference between this inquiry and others in recent times, for instance the Royal Commissions into Aged Care and the treatment of People with Disability. 
While the revelations in these were also upsetting, the responsibility for setting things right, or at least embarking on that path, lay with the government that had called the inquiry in the first place. In theory, anyway, as remedial action can take years to be implemented. 
Details

Written by

Robin Osborne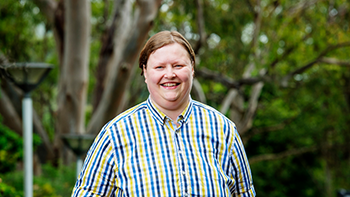 An open invitation for GPs and health clinics to collaborate with research has been issued by the National Centre for Naturopathic Medicine's (NCNM) Clinical Trials Unit.
An initiative of Southern Cross University, the NCNM is Australia's first National Centre for Naturopathic Medicine. It was officially opened mid-2020, at a time when the need for solid research into natural medicines, supplements and lifestyle modifications was clear.
Geared towards furthering scientific research and delivering better patient outcomes, NCNM is focused on evidence-based practice, critical enquiry, and clinical reasoning in the field of natural medicine.
The Clinical Trials Centre was launched in May 2021.
Headed by the Deputy Director of Research, Associate Professor Romy Lauche, the Centre is currently conducting trials on the efficacy of cannabidiol (CBD) for sleep disturbances, whether Kefir has any impact on one's microbiome, and if a specific over-the-counter herbal formula can help with menopause symptoms. They're also analysing a weight-loss regime, combined with a supplement. Some of these trials are currently open for participants, with new trials following soon.
Details
Read more: A future for clinical trials in the Northern Rivers