Details

Written by

David Guest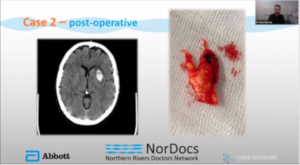 The inaugural Nordocs webinar was held on Saturday 8 August, 2020, on the subject of "Timely Carotid Artery Disease Management". 
The meeting featured local physician, Dr Jowita Kozlowska, and vascular surgeon, Dr Dom Simring. It was produced in conjunction with the Cape Institute and was generously sponsored by Abbott Vascular. 
The webinar was recorded and is available from the Nordocs Vimeo site. The password for the recording can be obtained from the Nordocs Facebook page.
Details

Written by

Robin Osborne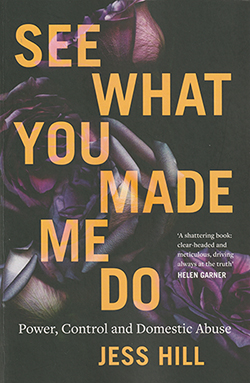 See What You Made Me Do

By Jess Hill

Black Inc 402pp
With apologies for the crudeness, one comes to this book, sub-titled 'Power, Control and Domestic Abuse', as if picking up a plastic bag of dog turds discarded by an irresponsible walker. Take a deep breath, fasten your seat belt, this will be an uncomfortable ride.
The subject matter is so unpleasant and the case histories so harrowing that the reader is likely to recoil with a mix of horror and disbelief: how can people treat others, mostly women and in all likelihood partners, so dreadfully; how can so much of society, not least family members, turn a blind eye; and how can authorities be so unsupportive of those suffering the injustices of this all-too-common abuse?
That said, extracts from police logs of domestic violence call-outs show the magnitude and intensity of the problem, and the challenges of officers to face some dire circumstances, while concerned relatives often feel powerless to intervene.
In seeking to answer these challenging questions Jess Hill has delivered a highly intelligent book that was four years in the research and writing, and which won this year's Stella Prize for women's literature. Widely acclaimed, and with considerable publicity, it has helped focus the spotlight on the ghastly yet hidden crimes occurring in households throughout Australia.
Details

Written by

Paul Corben, North Coast Public Health Director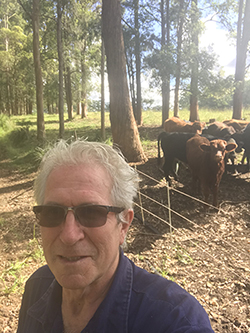 North Coast Public Health Director Paul Corben reflects on the challenges of COVID-19
A self-described "farm boy at heart", Paul Corben gazed out at the cows in the paddock of his property near Port Macquarie, on the NSW mid north coast. Like most people during the height of the COVID-19 lockdown he was working from home, but the Director of North Coast Public Health was anything but under-utilised, not least because he was not long back from a period of extended leave.
"I began leave last November and by the time I returned at the end of March it seemed the whole world had changed," Mr Corben told GP Speak.
"There has been nothing on the scale of this COVID-19 outbreak in the past century. For the public health network in NSW and Australia more widely this is the biggest thing in our lifetime.
"The fact is that we can't lock the world down on a scale for COVID-19 to burn itself out, especially as we have relatively little idea of what's happening in, say, Africa, or even as close to home as PNG."
He continued, "Another challenge is that the information we have about this novel microbe is changing weekly, sometimes even daily… initially we were assuming that spreaders would be symptomatic, then we discovered the risks of asymptomatic transmission, and next the possibility of pre-symptomatic transmission.
Details

Written by

Dr Bronwyn Hudson, GP and Addiction Physician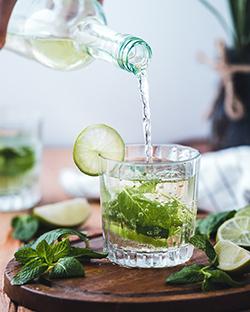 On 27 April 2020, The Guardian reported that, "Across Australia, the COVID-19 crisis has prompted a seismic reckoning in addiction medicine". Sensationalist headline or an accurate reflection of the impact of COVID-19 restrictions on substance use?
Jokes abound on social media about increased alcohol consumption, home schooling forcing "the teachers" to drink; 9.00 am 'happy hours' and the advent of the quarantine cocktail aptly named "The Quarantini". While the jesting nature of these memes can incite a giggle, an epidemic of arguably equal force to COVID is continuing to brew. I say continuing, because these problems existed in our homes long before COVID. Social distancing and isolation measures have exacerbated an already existing epidemic.
As the restrictions placed on the community unfold, the potential for harms associated with alcohol and other drugs is increased. In the wake of other mass traumas, such as natural disasters (including the recent bushfires) we have observed an overall increase in substance use. In addition to the effect that the lockdown has had on the overall population, individual stressors such as loss of employment, home schooling, caring for vulnerable people and even just the mere uncertainty and lack of control over the situation is placing people under stress.
Details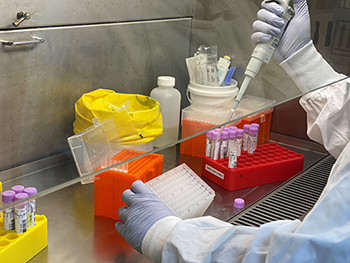 In late July NSW Health Pathology's Lismore laboratory geared up for any possible upsurge in demand for COVID-19 testing, having already exceeded 20,000 tests on patient samples collected at public hospitals and mobile clinics between Tweed Heads and Grafton, and along the coast.
In late July Glenn Hawkins, the lab's Manager of Microbiology, said, "Our laboratory is currently averaging around 300 diagnostic COVID-19 tests per day, however we have the capacity to test up to 400, if needed.
Read more: Lismore's COVID-19 testing passes 20,000 milestone