Details

Written by

Dr Bronwyn Hudson

There is no doubt that the COVID-19 crisis has seen an increase in the incidence of family violence. Movement restrictions aimed to stop the spread of the coronavirus are leading to violence in homes becoming more frequent, more severe and more dangerous. This is a pattern playing out around the world. 
It is known that DV goes up whenever families spend more time together, such as at Christmas and holiday periods. Increases in substance use during the crisis are also a contributing factor. 
While being confined to the home is difficult for everyone, the experience for victims of family violence presents more serious issues. For some, distancing rules have left them even more vulnerable. 
The United Nations Secretary General, António Guterres, tweeted a post calling for urgent action to combat the worldwide surge in domestic violence: "I urge all governments to put women's safety first as they respond to the pandemic." 
At the start of the pandemic, service providers reported a decrease in family and domestic violence enquiries. However, this soon took a turn to an increase in calls and internet searches relating to family violence as situations in the home escalated. Statistics from the Victorian Magistrates Court show an increase in calls to the Family Violence Contact Centre of 50 per cent in April, compared to February, before lockdowns began. There are reports of an increase of over 70 per cent of Google searches relating to domestic violence.
Details

Written by

David Guest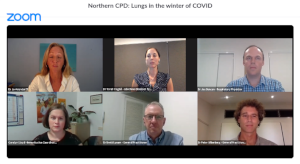 On April 20th 2020, North Coast General Practice Training conducted its first online training for local GPs. Unsurprisingly, the topic for the webinar was Covid-19. 
The meeting was run as a case discussion led by Tintenbar GP, Jo Addendorf, with input from local GPs Peter Silberberg and  Brett Lyneham on how North Coast general practice was dealing with the issue. Peter also highlighted aspects of care relevant to the Aboriginal community. 
Subject matter expertise was provided by Lismore Base Hospital doctors, Dr Sarah Coghlan (infectious diseases) and Dr Joe Duncan (respiratory medicine), and by Carolyn Lloyd, Immunisation Coordinator from the North Coast Public Health Unit. 
Details

Written by

Andrew Binns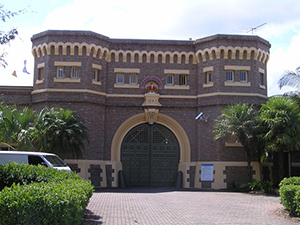 Being sentenced to jail time means the loss of freedom for a prescribed period but the punishment can extend much longer, particularly when it comes to health and wellbeing. When prisoners are released their ongoing health needs are all too often not met.
Many will become homeless, with no choice but to sleep rough.  The stats are showing this. Less conspicuous is the need for even more former detainees to bunk down with relatives or friends in often crowded households.
Such behaviours present a major public health problem, including the spreading of blood borne viruses such as hepatitis C, not to mention the more 'novel' risk of the COVID-19 virus.  Jails in Australia and (markedly) the USA are acknowledged as being high risk for spreading the coronavirus, largely because of overcrowded prisons - the two words are inevitably linked - and the resulting close physical distancing amongst inmates.
Read more: Punishment mustn't continue beyond the jail walls
Details

Written by

Robin Osborne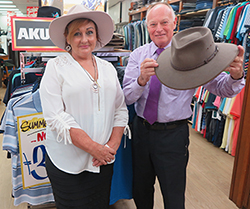 Whether due to our increased sun awareness or a notable rise in "fashionalism" – which sees MPs from country and city alike sporting R M Williams boots – the Akubra hat is now covering more heads than ever before. In fact they're so popular that anything apart from a standard style and colour will entail a three-months order wait, not that off-the-shelf options are lacking in choice.
The leading local Akubra stockist is George Gooley Menswear with shops in Lismore, Ballina and Casino. The business is headed by Peter Gooley who says sales of the iconic headwear have risen dramatically in recent times.
No newcomer to the Akubra game, Peter has been selling the brand for the past fifty years: "The most popular style remains the Cattleman," he told GP Speak, "followed by the Roughrider. But if that suggests most Akubra buyers are farmers, think again. The hats have become increasingly popular with younger people, male and female, and the various styles and colour combinations are almost infinite."
If you're prepared, to wait that is.
Details

Written by

Robin Osborne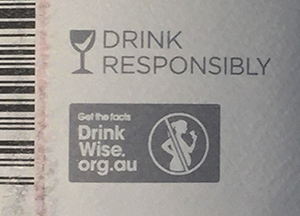 Food Standards given three months to develop more "common sense" labelling
Were the consequences not so serious the decision to go back to the drawing board on warning labels about the risks of consuming alcohol in pregnancy would be laughable.
Now, after the recent meeting of the Australia and New Zealand Ministerial Forum on Food Regulation it is the alcohol lobby that is doing the laughing, announcing in a triumphal media release that, "Common sense has prevailed over the bureaucratic frolic that had been Food Standards Australia and New Zealand's (FSANZ's) draft recommendations on pregnancy warning labels on all alcohol products."
The reference was to the Forum's rejection of a clear bottle label warning of the dangers of drinking during pregnancy.
Similar words were used in a media release by an Australian representative on the group, Nationals MP and Minister for Agriculture, Drought and Emergency Management, David Littleproud, who said, "We need to implement this in a common sense way that understands the realities of branding and label manufacturing."
Read more: Brewers whoop over delay to drink pregnancy warnings