Details

Written by

Robin Osborne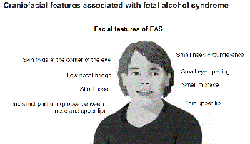 The November 2012 parliamentary report titled FASD: The Hidden Harm Inquiry into the prevention, diagnosis and management of Fetal Alcohol Spectrum Disorders by the House of Representatives Standing Committee on Social Policy and Legal Affairs made 19 recommendations, which, if implemented, could have done much to reduce the incidence of this condition.
While the report was not consigned to a bottom drawer, the recommendations, which the MPs said "should constitute the Commonwealth Government's National Plan of Action for the prevention, diagnosis and management of FASD", have never been fully acted upon.
Details

Written by

David Guest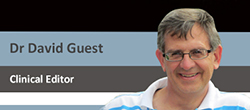 "Isn't it hot?"
So said John McEnroe to a linesman in one of his early matches at the Australian Open. He was deemed by the umpire to be intimidating the linesman and lost a point. As one might expect of McEnroe he was not happy but he also went on to win the match. 
This Spring North Coast residents have been confronted with a tremendous loss of property, livelihood and even lives from out of control fires. For many, the toll includes a lifetime of memories going up in smoke in minutes. For many the personal fire plan is to grab the photo album, and the pets,  and head to the nearest evacuation centre. 
Details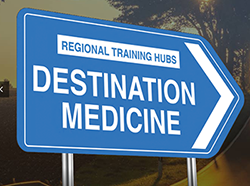 Navigating the path from medical school to fully-fledged doctor can be a maze of choices and options, with many forks in the road. With over 23 specialties, 81 fields of speciality practice and 86 speciality titles, young medical trainees must, at some point, choose what area of medicine is for them.
To help make this choice, the Regional Training Hubs network has launched a new podcast, Destination Medicine. The initial series of eight episodes includes a range of conversations, featuring current doctors, specialists and medical students discussing career choices, what they enjoy about their area of expertise and why they've chosen to work in various locations.
"The podcast is a great source of information and inspiration, presented in a creative way to help our emerging doctors make informed career decisions," Dr Sue Velovski, Clinical Director Northern NSW Regional Training Hub, Lismore, said.
Details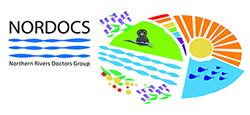 The videos from the 2019 Nordocs Unconference are now available from the GPSpeak website for members of the Nordocs FaceBook community. The videos are best viewed along with the associated slides that can be downloaded and viewed in a separate tab or application. 
Highlights of the conference were Dr Nick Zdenkowski's talk on Shared Decision Making with particular reference to breast cancer. Dr Bob Lodge provided a History of Medicinal Cannabis use and Dr Joe Duncan, a former vigneron, provided insights to CPAP, atypical pneumonia and... wines. 
Details

Written by

Graeme Turner, Nurse Practitioner – Chronic Kidney Disease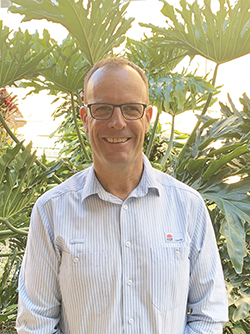 Summer is approaching and that means dehydration and gastroenteritis may affect some elderly patients or patients with multiple comorbidities. To help them self-manage their care and to prevent possible hospitalisation a Sick Day Action Plan (SDAP) can (and should) be implemented. 
A SDAP supports the patient to temporarily suspend medications, such as metformin, diuretics, SGLT2 inhibitors, ACEis and ARBs when there is a risk of hypovolemia. The patient should stop taking these medications for 24 to 48 hours andshould also contact their GP for further advice and treatment.