Book Review
The Family Doctor
Debra Oswald
Allen & Unwin 359pp
Even at a time of unprecedented focus on the abuse of women it is hard to imagine a more courageous theme than a well-respected GP taking the life of a male patient because of their appalling treatment of his wife.
Yet that is the journey Australian novelist, playwright and screenwriter Debra Oswald has embarked on with this gut-wrenching tale of how Paula Kaczmarek, the Sydney doctor of the title, takes the law into her own hands, quite literally, when she engages in the easily concealed killing of Ian Ferguson, the husband of a female patient who had revealed his ongoing abuse of her and their children.
As the novel begins, Dr Kaczmarek witnesses the aftermath of another murder, this one occurring in her own home where she had been harbouring Stacey, an old friend with two young children, who was seeking escape from her violent partner. Arriving home, she finds Stacey and the children dead in the lounge room and Matt, their killer, brandishing a rifle. The shocking scene ends when he shoots himself in the head, turning her beloved home into a ghastly crime scene.
Details

Written by

Robin Osborne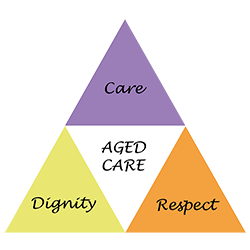 Since 1902 a total of 135 Royal Commissions have been held in Australia (not counting state and territory commissions and inquiries), the first being convened to look at the transport of troops returning from service in South Africa in the S.S. Drayton Grange. Another, two years, later investigated 'the affray at Goaribari Island, British New Guinea'.
Since then better known RCs have looked at British nuclear tests, Aboriginal deaths in custody, the Chamberlain convictions, home insulation (the pink batts) and the treatment of people with disability, as reported in this issue of NorDocs.
None have focused on the wellbeing of more Australians than the Royal Commission into Aged Care Quality and Safety, given that 15 percent of the population is now over 65 years, and the number is growing exponentially. Its interim report from late 2019, covered in NorDocs, described the aged care system as being in 'a shocking state of neglect'. The final report, Care, Dignity and Respect, was released on 1 March 2021, and made for further harrowing reading. 
Details

Written by

Robin Osborne
Read more: Aged Care Royal Commission highlights need for action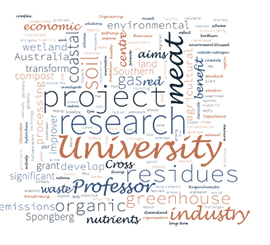 Southern Cross University researchers have gained two Australian Research Council grants, totalling $1.2M, to develop environment-focused projects that will reduce ammonium/nitrate-nitrogen levels in coastal waterways and transform abattoir waste into agricultural soil improver.
Details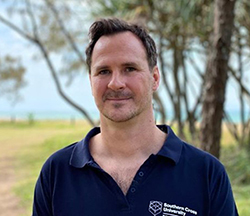 Warnings abound for the future of the Great Barrier Reef and in the forefront of this concern is Dr Daniel Harrison from Southern Cross University's highly regarded National Marine Science Centre who believes the window to saving this icon is 'rapidly closing'. However, he still harbours optimism and is a key member of a massive collaborative effort working on ways to avert further coral bleaching.
Coral bleaching is caused by the interaction of sunlight and water temperatures warmer than what corals are accustomed to. While coral can tolerate some additional heat, when this is combined with sunlight, bleaching occurs because when coral becomes too warm it can't adequately process the photons it's receiving from the sun. Bleaching can be reduced by either shading the reefs or cooling them down.
Dr Harrison, an oceanographer and engineer, is also working with colleagues in the USA and elsewhere to track fish species using satellite data-driven modelling tools with the aim of helping fisheries managers gain environmental information. 
Details
Graduates in the health sciences and support disciplines from Southern Cross University have a 96.6 percent success rate in finding employment, according to the latest snapshot of tertiary educational outcomes, and a great majority of employers are happy with the skills they bring to their work.
The QILT (Quality Indicators for Learning and Teaching) suite of higher education surveys is funded by the Australian Department of Education. It includes the Employer Satisfaction Survey (ESS) of the views of 3,430 employers on the attributes of recent graduates from Australian higher education institutions. The study looked at how successfully graduates gained and settled into employment in terms of their professionalism, teamwork and interpersonal skills, and their ability to perform and innovate.
Southern Cross University scored 83.5 per cent for employer satisfaction and 87.7 per cent in terms of graduate employability. The national overall satisfaction averaged 84.6 per cent in the 2020 survey.
Details

Written by

Robin Osborne