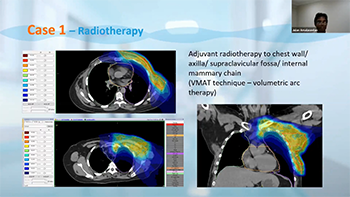 NorDocs like the rest of the medical profession embraced webinars this year for its education program. When it became clear in early Autumn that the annual NorDocs Unconference held each June would not be possible this year it was agreed to trial the webinar format.
The philosophy behind our education program has always been that there is great value in local doctors speaking with their colleagues about the latest developments in medicine and how these might best be applied in our region.
Historically new approaches in medical practice take ten years until they are widely adopted. While there are few major breakthroughs, multiple small innovations bring about significant changes in day to day practice. It has been argued that the half life of knowledge in medical practice is ten years. While this timeframe has been questioned, all agree that it is quickening.
Details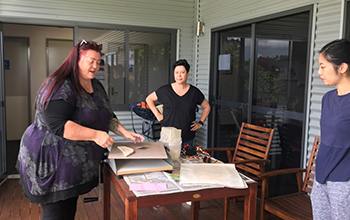 Making space – Building our story.
provided by Joanne Chad, UOW Program Coordinator
Staff and student community day with Emma Walke and Rebekah Hermann
Under the inspiration of Emma Walke and the Caucus Not Caucus committee of the UCRH, medical students from UOW, WSU and USYD, along with UCRH staff and community members participated in "Making Space- Building our Story"- two aboriginal culture learning and development days to make the items needed for a reflection/ bush tucker garden. Local aboriginal community members shared their knowledge of clapstick making, plants and pottery, with enthusiastic students producing their own sets of clap sticks and their own ceramic tiles. The tiles were individual's contribution to 'building our story' and would later be added to the garden, part of an ever changing and growing river that will 'build our story' of the UCRH over time.
Details
This year has been unforgettable, to paraphrase Nat King Cole (though not necessarily for the same reasons!). However, 2020 has presented NorDocs with some new opportunities, along with new challenges. We are pleased that membership has expanded from GPs to include all doctors working in the Northern Rivers.
We are also pleased that our Board membership has increased and we welcome new Lismore Base Hospital staff surgeon, Trafford Fehlberg, and Mullumbimby GP, Helen Lloyd, to the Board.
The aim of NorDocs is to represent all medical practitioners within our region and to advocate on any issue that either impacts us or which we feel needs addressing.
We try to be an open and welcoming forum for members to discuss any matters that they wish, as well as being a forum for further education of our members.
Details

Written by

Dr Nathan Kesteven Chair Nordocs 2020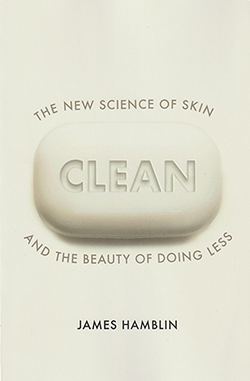 Clean
By James Hamblin
The Bodley Head 280pp
Book Review by Robin Osborne
Doubtless he will be popularised as the doctor who doesn't wash – just one-part true – but there is much more to this fascinating book, as the sub-title suggests: "The new science of skin and the beauty of doing less."
Let it be noted that Hamblin is not just any doctor but a lecturer at the Yale School of Public Health, a specialist in preventive medicine and a staff writer at The Atlantic. He can certainly write, and to quote someone else who can, the revered Dr Siddhartha Mukherjee (The Emperor of All Maladies, and much more), he has penned an "illuminating and engaging book".
Details

Written by

Robin Osborne