'Right now, Australian children as young as 10 years old can be arrested by police, hauled before a court and sent to youth prisons' decries the Raise The Age organisation.
That's why the 'Keep Kids in the Community' coalition was calling on governments to raise the age of criminal responsibility from 10 to 14 years, bringing us into line with other countries. The European average is 14 years.
All the medical evidence tells us that children's brains are still developing at this age, and early contact with the criminal legal system can cause lifelong harm. Many suffer from cognitive impairment, which has various causes, including foetal alcohol syndrome. Other reasons cited for this change are protection of children's rights and the limited ability of doli incapax (of 10-14 year olds not knowing their behaviour is wrong, rather than just being mischievous).
In 1998 the Australian Government abolished the principle of doli incapax. The Council of Attorneys-General, consisting of law makers from states, territories and the Commonwealth, had agreed in 2018 it would be appropriate to consider raising the age from 10 to 14 years.
Details

Written by

Andrew Binns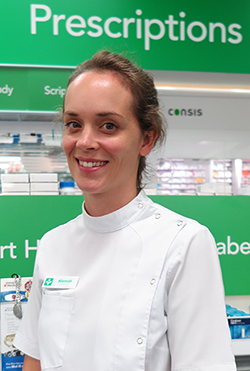 There has been much discussion around the development of a vaccination for COVID-19, making for a fascinating area of research. Typically, vaccination development takes around 10-20 years, but vaccine development for COVID-19 is occurring at a rapid pace and is featured almost daily in the news.
We are fortunate that advances in technology have been able to contribute to the speed of COVID-19 vaccine development, for example, we have already rapidly sequenced the SARS-CoV-2 genome. To develop a COVID-19 vaccine, most researchers have been investigating the spike proteins which allow the virus to attach and replicate. The spike proteins also generate a strong neutralising antibody immune response in humans – an effect important for vaccination efficacy. A strong T cell immune response is also associated with the spike protein and this may be another avenue for vaccination development. 
One of the new technologies being investigated for a COVID-19 vaccine is nucleic acid vaccinations. This involves vaccinating the host with the spike protein's genetic material (RNA or DNA) that encode the antigen. Once administered, the host then creates the antigens, and this stimulates an immune response. 
Details

Written by

Alannah Mann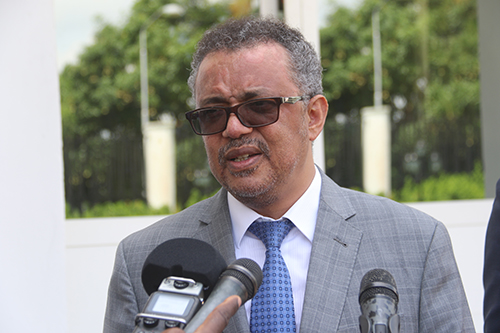 In the lead-up to the American election the wearing (or not wearing) of masks has come to symbolise allegiance to political parties. Mask wearers are said to be Democrat supporters, while opponents, on the basis of 'civil liberties', are suggested to be Republicans, or at least right-wingers of a party that continues to support President Trump, despite the administration's gross mishandling of the COVID-19 pandemic (moving towards 200,000 deaths at the time of writing).
Despite the behaviour gap there has been the shared belief that when a proven COVID-19 vaccine is ready for rollout we can put away the masks and the hand sanitiser, and get ready to resume business and social life as usual.
That may be the hope, but as the head of WHO, Dr Tedros Adhanom Ghebreyesus, said in late August, a COVID-19 vaccine will not be "a silver bullet", and the world should expect the coronavirus to be with us until 2022. On the upside, he added, this would be a shorter life than what was experienced with the devastating (and misnamed) Spanish flu.
Details

Written by

An opinion piece by Robin Osborne
Read more: COVID-19 vaccination wars could impact our health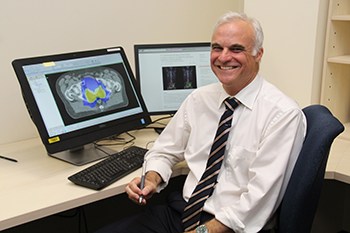 An evaluation of treating breast cancer with a combination of surgery and post-operative radiation therapy has found significantly improved long-term outcomes and substantially reduced side effects of treatment.

Radiation oncologist Associate Professor Tom Shakespeare, who works in the Northern NSW and Mid North Coast Local Health Districts, said more than 3,500 women had been treated with curative breast radiation at the Mid North Coast Cancer Institute (MNCCI) in Coffs Harbour and Port Macquarie, and at Lismore's North Coast Cancer Institute (NCCI).

"Breast cancer can be cured with a combination of surgery and post-operative radiation therapy," Assoc Prof Shakespeare said.

So successful are the techniques that a team led by local cancer experts has published an Australian-first evaluation of the curative approach in the Royal Australian and New Zealand College of Radiologists' Journal of Medical Imaging and Radiation Oncology.
Details

Written by

Robin Osborne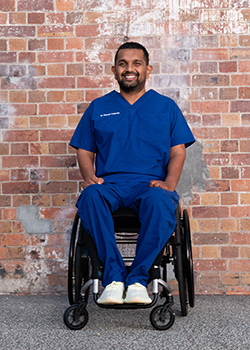 A resident medical officer at the Gold Coast University Hospital is encouraging people with disability to share their story with the Royal Commission into Violence, Abuse, Neglect and Exploitation of People with Disability.

Dr Dinesh Palipana OAM (picture right) uses a wheelchair after sustaining a spinal cord injury in a traumatic car accident in 2010. He was the first quadriplegic medical intern in Queensland, and the second person in Australia to graduate from medical school with quadriplegia.

The 35-year-old is now an RMO at the Gold Coast University Hospital, a lecturer at Griffith University and adjunct research fellow at the Menzies Health Institute of Queensland. Dr Palipana, who also holds a law degree, recently told ABC News that after his injury, he was shocked to discover such negative attitudes towards people with disability.
Details