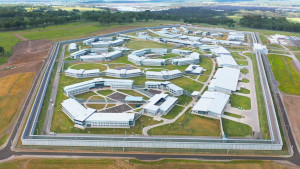 It is not well known that when people are incarcerated in Australia, they lose access to Medicare cover and Centrelink payments. In NSW their healthcare is then managed by the NSW Justice Health and Forensic Mental Health Network (JHFMHN). This is a similar situation to what happens when a person presents to a public hospital as a public patient for treatment. They are then covered for health needs by NSW Health not Medicare.
For prisoners this seems like punishment over and above the judicial system, which results in further disadvantage for prisoners after release. This particularly applies to Aboriginal people who are disproportionately represented in our prison system. It requires reconnection with Medicare and Centrelink on return to their community.
Details

Written by

Andrew Binns
Read more: Getting out from inside causes health concerns for everyone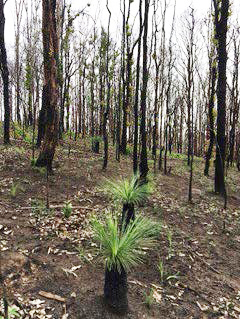 Hayley Katzen writes of the impacts of cancer and bushfire, and the long recovery process from both.
I empty the rain gauge of its 160 ml and walk back to the house, my pink gumboots sloshing through puddles. It's a year and two months since the Long Gully Bushfire stormed our area on 8 October 2019. Today the bush around our house is a blur of black and green, breathtakingly beautiful. 
In amongst the sculptural black dead wood are trunks coated with a fuzz of green, some again bear a canopy. Many of the spotted gums have followed their usual cycle and lost their bark, some are light emerald green, some orange. But for others, burned bark still clings to their trunks, red sap weeps from wounds. Even those that stand tall and proud, now have ruts etched into their trunks. Scars. 
Details

Written by

Hayley Katzen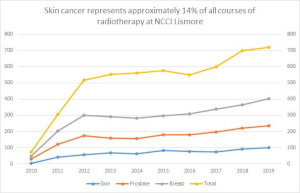 Epidemiology 
Skin cancer accounts for the largest number of cancers diagnosed in Australia each year, with more non melanoma skin cancer (NMSC) diagnosed each year than all cancers combined1. The common NMSCs include basal cell carcinoma (BCC) and squamous cell carcinoma (SCC), with 35% increase in age standardized  incidence of BCC and double the incidence of SCC from 1985 to 2002. Rarer NMSCs include but are not limited to Merkel cell carcinoma and dermatofibrosarcoma, with 900 new cases diagnosed in Australia in 2016, accounting for 0.7% of all cancers diagnosed. Australia also has the world's second highest incidence of  melanoma, with 35 new cases a year per 100,000 people, accounting for 10% of all cancers diagnosed1.  
Treatment Options for Skin Cancer 
The treatment options available for skin cancer includes topical therapies, surgery, radiation therapy, systemic therapy (including chemotherapy, immunotherapy and/or targeted therapy), either alone or in combination. The ultimate choice of treatment depends on the tumour type, tumour extent, patient fitness and patient  preference.
Details

Written by

Dr Shreya Armstrong
Autumn editorial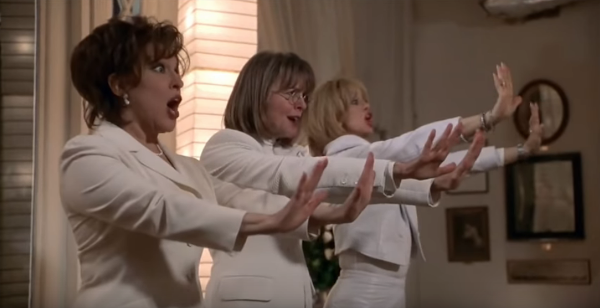 Lesley Gore's "You Don't Own Me"
by Bette Midler, Dianne Keaton and Goldie Hawn from The First Wives Club1
As summer ended we read the news that COVID-19 related deaths in the USA exceeded 500,000 - that's deaths, not cases - while in Australia the case tally stood at  under 10, with no new cases in NSW at the time.
Phase 1a of the Australian Covid-19 vaccination national roll-out strategy has just commenced. It will take the rest of the year to vaccinate the majority of the over-fifty years population but once 70,000 quarantine border workers and 100,000 high -isk health workers are vaccinated by early April the rest of the country can exhale with a big sigh of relief. 
NorDocs, like the rest of the nation, will remember 2020 as a year of turmoil and disruption. Few of us will miss it. However with new challenges, new directions and new blood we are  eager to see what 2021 will bring us. 
Details

Written by

David Guest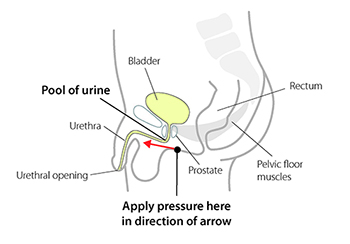 You may have heard the saying "no matter how hard you shake it the last drop always goes down your leg". This is the condition called post-micturition dribbling (PMD), common amongst men "of a certain age" that probably does not get the attention it deserves. It can cause considerable distress and even result in the need to change wet underwear - or even conceal wet outer-wear.
For men, gravity and muscle weakness are responsible for urinary dribble. The male urethra does not run in a straight downhill line. It has a little dip in the middle of it, creating a pool where urine can collect. Normally, a muscle called the bulbocavernosus that fits around the urethra will automatically squeeze to force the urine out, but this muscle can lose its tone, especially in men older than 50 years.
Details

Written by

Andrew Binns