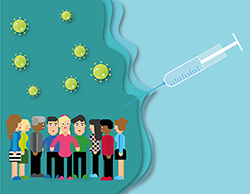 With the rollout of COVID-19 vaccines commencing over the next few months in Australia, addressing vaccine hesitancy will prove challenging for all healthcare workers. Achieving an adequate level of herd immunity and protecting those most vulnerable in the community depends not only on adequate COVID-19 vaccine supplies, but on a high level of vaccine support and uptake. 
In comparison to other countries such as the USA and France, Australia is considered to have a low level of COVID-19 vaccination refusal1. In June 2020, an online survey of nearly 5000 Australians aged 18 years and over found that 4.9% would not get the COVID-19 vaccine, 9% reported an indifference to a COVID-19 vaccine and 86% said they would get a vaccine if it became available.  
This survey was conducted during April 2020, when Australians were in the midst of lockdowns and the fear of serious COVID-19 outbreaks and disease was high amongst community members2. 
A few months later, another online survey of Australian parents (n=2018) during June 2020 showed that 75% of respondents said they would be vaccinated against COVID-19, 17% were unsure and 8% were unwilling to get COVID-19 vaccinations1. Thus, vaccine hesitancy increased by approximately 10% during the period from April 2020 to June 2020 and this may be partially explained by the relaxation of lockdowns and the perceived lower risk of COVID-19 disease amongst the community. 
Details

Written by

Alannah Mann, Northern Rivers pharmacist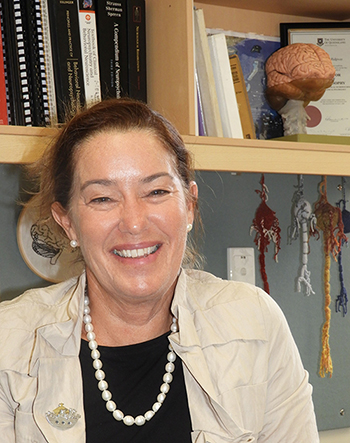 It was not that he was a Top Gun pilot, or that he took us to live in amazing cultures, but I finally agreed that my father was cool when he arranged to let us sit in his Mirage jet training simulator. However, military training simulators were mere toddlers in the evolution of Virtual Reality. 
History of Virtual Reality
The earliest reference to 'VR' is from a 1935 sci-fi novel Pygmalion's Spectacles by Stanley Weinbaum in which a professor develops a pair of goggles so he can watch a movie with sight, sound, taste, smell, and touch. The idea became reality in 1957 when cinematographer Morton Heilig invented Sensorama, a multimedia theatre cabinet providing viewers with an interactive experience. The term Virtual Reality was not coined until 1987 by polymath Jaron Lanier's headset and interactive gloves.  
This topic quickly dates, but now VR is used for entertainment, training and in health for treatment of medical and psychological problems. It is the big video games companies that have the expertise, skills and resources to lead technological developments that education, the military and health sectors are now utilising. The push for VR stemmed from a desire to figure out where interactive entertainment was going next. 
Details

Written by

Dr Lynne Ridgway. Clinical Neuropsychologist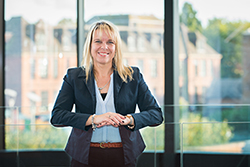 While not quite a frying pan-to-fire situation, Julie Jomeen has had an 'interesting' twelve months, leaving the UK as the coronavirus was starting to bite and arriving in Australia when the university sector began facing its toughest challenges in years.
Things would not get easier at either end, with Boris Johnson's government fumbling the COVID-19 response and Southern Cross University, to where Professor Jomeen was headed, about to axe 130 jobs amidst a devastating $33m budget shortfall. It wasn't alone, and universities continue to wobble as overseas student income dries up.
Welcome to your new life… 
"Yes," Prof Jomeen confirmed in a Zoom call from the Gold Coast, near to the SCU campus that has seen significant growth in the last few years, "this was certainly the strangest start to a new job."
Details

Written by

Robin Osborne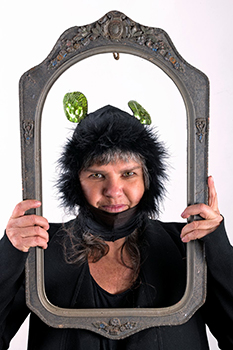 A Dickensian Sideshow – exhibition by Karla Dickens, Lismore Regional Gallery (Nov 2020 - Feb 2021, touring to Orange Regional Gallery in Nov 2021)
Aboriginal people were familiar faces in the circuses and carnival shows that toured Australian in the 20th century, crucial to the set-up and take-down work, the operating of sideshow alleys and the boxing tents run by the legendary Jimmy 'Who'll take a glove?' Sharman. 
None, however, was more famous than Lismore-born Cornelius Sullivan, with an Irish father and part-Bundjalung mother, who went on to become one of the most famous circus performers in the world under the name 'Con Colleano'. Posing as a Spaniard because being Aboriginal wasn't saleable, he dressed like a matador and delighted audiences in Australian the USA and Europe for a high-wire balancing act that included full somersaults and removing his flowing cape in mid-air.
Details

Written by

Robin Osborne
Read more: Goori Country - Of circuses, sideshows and high-wire feats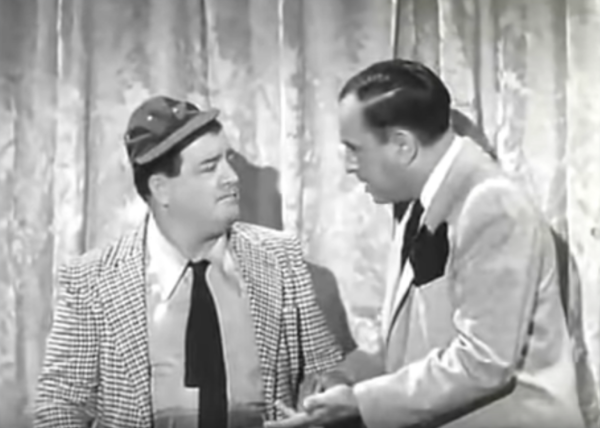 Abbott & Costello - Who's on First?
Many North Coast practices communicate electronically with each other. This is particularly useful for general practitioners sending referrals to specialists and for specialists, radiologists and hospitals sending reports back to the patient's general practitioner.
This form of communication is supported by private companies known as secure message delivery (SMD) providers. On the North Coast the SMDs Medical Objects and Healthlink are the most widely used.
Medical Objects

Medical Objects is the more commonly used by GPs and specialists to communicate with each other since it makes the process of sending letters and referrals relatively simple. The Medical Objects software installs a miniweb server at each surgery that gives information on the status of the letters the practice has sent and received. The sent letters can be in one of several states, namely "dropped, undelivered, processing, delivered but not yet imported and delivered and consumed". The last signifies that the message has successfully reached the intended destination. The others assist in troubleshooting communications that have gone astray. 
Details

Written by

David Guest