A GP guide to the 'what, where, when, how and with whom' of restrictive lung disease.
See the recording of the NorDocs webinar presenting three cases of restrictive lung disease (Link to slides).
From the Lismore Base Hospital respiratory team of Drs Joe Churton, Joe Duncan, Bliegh Mupunga, Nurse Lyn Menchin and Physio, Rocco Mico and with rheumatologist, Dr Doug Gray.
The meeting was facilitated by Drs Nathan Kesteven and David Glendinning and produced with the assistance of Cape Institute.
Details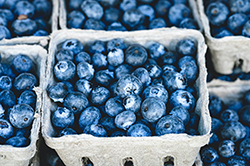 The fruit commonly associated with Coffs Harbour is the banana, plantations of which have covered the steep hillsides fringing the North Coast town for decades. So celebrated was the crop that it spawned one of Australia's roadside attractions known as the 'Big Things'.
Now, changing times and tastes have created a market for a more valuable fruit, the blueberry, a native of North America, and netted plantations have rapidly taken over much of the land previously under bananas.
The industry, like its banana forebear, is dominated by industrious farmers of Sikh Indian background – Woolgoolga hosts the biggest Sikh temple on the east coast, and the State MP is of Sikh heritage.
It is hard to imagine the construction of a 'Big Blueberry', especially as the Big Banana Fun Park has been upgraded in recent times, but the popularity of the 'superfood' continues to grow.
Details

Written by

Robin Osborne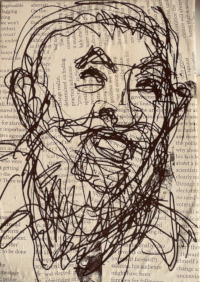 I dipped in and out of Mungo MacCallum's life for decades, starting with an introduction in the office in (old) Parliament House, Canberra that he shared with my childhood friend, the late Helen Ester (nee Cunningham), an accomplished journalist who held similar views of the Australian political class.
Helen worked for the Inside Canberra newsletter, later launching her own publication, Monitor. Mungo was writing for outlets far and wide. I was astounded that these bright sparks could turn out wonderful stories from such a claustrophobic office.
Mungo and I shared space and time in two media outlets, the quirky Nation Review and ABC radio's Double J where I interviewed him each afternoon for the Frontline news program: "So, Mungo, what's been happening in Australian politics today…?", and off he'd go.
Later, as editor of the Lismore Echo, I engaged him to write a weekly column that we titled, with his amused approval, 'Political Corrections'.
Details

Written by

Robin Osborne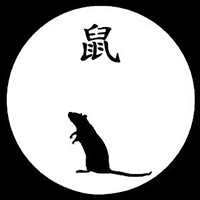 In the Chinese calendar, 2020 was the year of the rat although some would argue it was the year of the bat or perhaps even the pangolin.
According to the calendar, the rat is the first of a 12 year cycle where each year is associated with an animal. There is also a superimposed elemental cycle (of which there are five) and 2020 was the first metal rat in 60 years. The rat is associated with the Northern winter and white, the colour of snow.
As befits the new era of a metal rat, 2020 saw major changes in medical communication technology. Most of what medical practitioners did continued as usual except everything now had an "e-" option.
Patients from many practices started to make e-bookings through one of several online commercial medical booking providers. Log in and find your favourite GP and book for her next available appointment.
Details

Written by

David Guest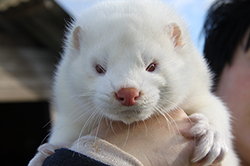 As I write this the total number of confirmed cases of SARS-CoV-2 / Covid19 in the species Homo sapiens sapiens is 66,868,965, with 1,430,389 deaths. Given a global population of 7.8 billion, that's approximately one death per 5,500 people.
Ours is not the only species susceptible to infection with Covid-19. This article attempts to describe what that might mean for us and for other species.
Just as the dromedary camel was susceptible to MERS, some other mammal species have structurally similar binding sites for Covid19 (aka SARS-CoV-2). These are primarily the angiotensin-converting enzyme 2 (ACE-2) receptors in the lungs, to which the SARS-CoV-2 spike proteins attach. Similar binding sites means that these species can potentially be infected with it. (Although fewer of these mammal species are similarly affected by it due to different host immune responses.)
The consequences of this fact have several aspects:
Firstly, there's the risk of zoonotic (animal to human) spill-over from an intermediate host, as was recently seen in Denmark with a dozen human cases of infection with a Mink mutation variant of SARS-CoV-2.
Details

Written by

Mike Fitzgerald, veterinarian, Alstonville
Read more: Humans, Animals and Covid19: a two-way street (or roundabout?)