Details

Written by

Robin Osborne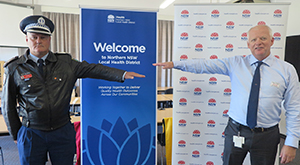 On the day the NSW Government allowed the easing of restrictions on public gatherings, dining and outdoor activities, two of the key agencies involved with protecting the community from the spread of coronavirus joined forces to issue a sombre warning: "This is not over," said NNSW CE Wayne Jones, agreeing with a journalist's suggestion that locals are becoming complacent about the risks of transmission.
"You only need to go to the shops to see that," Mr Jones said. Richmond Police District Crime Manager Detective Chief Inspector Cameron Lindsay added that on the previous day two people in downtown Lismore had been charged with breaching the distancing and travel rules. 
Details

Written by

Robin Osborne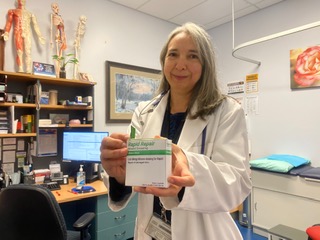 Researchers from Southern Cross University have developed a wound repair technique they believe has the ability to speed up the healing process and do away with the need for stitches, staples or glue in many clinical situations.
According to the research team the Rapid Repair novel wound dressing changes the way molecules repair, enabling faster and less interventional healing to take place. Pending expanded clinical trials with the University of Queensland, the technique has already received acclaim from NASA, winning the team its round in the US space program's "Ignite the Night iTech Event" and securing a place in the August semi-finals.
According to project leader Dr Rosemary Craig, a GP at SCU's Lismore campus Health Clinic, "NASA is already planning for the future, including the 'Moon to Mars' mission and hosts this competition series to hear about latest scientific advances and innovative space ideas.
Details

Written by

Monique Wilson-Stott, Podiatrist, Coordinator High Risk Foot Service Lismore
There is a large variation of clinical outcomes across regional NSW for High Risk Foot Service (HRFS) patients and there is evidence that a specialist outpatient service can improve outcomes. Decreasing the risk of lower extremity amputations, hospital admissions and the associated loss of productivity, morbidity and mortality can reduce associated hospital expenditures by up to 85%1.
The Agency for Clinical Innovation (ACI) Endocrine Network has identified the importance of standardising services across the State to reduce the variation in outcomes and ensure appropriate access for patients with diabetes related foot complications. Recognising that resources vary based on what is locally available the Lismore Base Hospital (LBH) High Risk Foot Service (HRFS) has developed a multidisciplinary HRFS in the Richmond Valley to provide a level of care beyond that provided by traditional podiatry.
The area has some of the highest rates of hospitalisation in the State for diabetic foot disease, a number of which are found to be avoidable2. This is at least partially due to Lismore Base Hospital being the tertiary referral service for both the Richmond and Clarence Valleys. Irrespective of the reason for the high rates of admission, there is a recognised need for an outpatient HRFS and escalation pathway, and for follow up for these at risk patients.
Details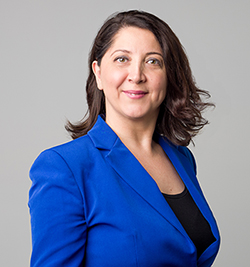 Neurological Services return to the North Coast 
After a gap of four years neurological services have returned to the North Coast. 
This is welcome news for local GPs and their patients who had been forced to travel to the Gold Coast for basic neurological services. It will be particularly welcome to orthopaedic and general surgeons evaluating carpal tunnel and other upper limb neuropathies. 
Dr Sue Baumann has relocated from Melbourne where she undertook a neurophysiology fellowship in nerve conduction studies and electromyography at the Austin Hospital. She has also completed a Doctorate of Philosophy in motor neurone disease at the University of Queensland. 
Details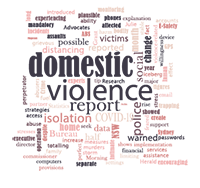 NSW Police data showed no major increase in reports of domestic violence during March 2020, despite the implementation of social distancing measures that experts feared would fuel violence at home, according to a report by the Bureau of Crime Statistics and Research. However, reported domestic violence related assaults began to rise in March, totalling 2678, up from 2632 in the same month last year.

However, this is only the tip of the iceberg, as ABS data shows that only half of all domestic violence is reported to police. NSW saw two murders and 35 incidents of domestic violence-related grievous bodily harm this March. Advocates warned that mandatory isolation, along with financial stress and a change in the operation of support services, would create a 'perfect storm' for intimate partner and family violence.
'It is possible the figures are stable because isolation strategies have affected the willingness or ability of people experiencing domestic violence to seek assistance from police,'' the report warned.