Details

Written by

North Coast Dermatology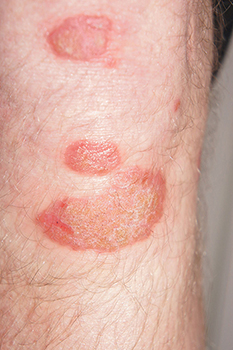 by Claudia Curchin, David Jenkins and Hsien Herbert Chan, all from North Coast Dermatology
Kim Kardashian West, Cyndi Lauper and Art (Bridge Over Troubled Waters) Garfunkel are some of the world's famous psoriasis sufferers, but lest the condition be thought to disproportionately affect singers, others in the celebrity club include author John Updike and golfer Phil Mickelson.
If the disease doesn't target occupations it does tend to run in families – KKW's mother is also a sufferer – but fortunately treatment options for patients with psoriasis have evolved considerably in recent years. Advances in dermato-immunology have been especially encouraging, with targeted "biologic" treatments for severe psoriasis.
Nine monoclonal antibodies are now available on the PBS for patients who have failed some of the more traditional treatments, and have a persistently high Psoriasis Area and Severity Index ("PASI score"). In this article we review the treatment options available, as well as aspects that are of particular interest to the general practitioner. 
Details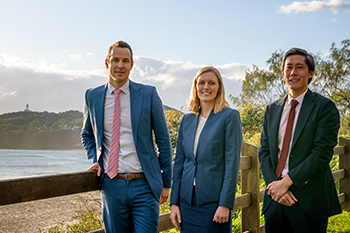 Three dermatologists with strong connections to the Northern Rivers area have collaborated to form a new specialist practice, North Coast Dermatology, based in the Byron Bay Specialist Centre on Jonson Street.
Australasian College of Dermatologists-certified doctors Claudia Curchin, Hsien Herbert Chan and David Jenkins opened North Coast Dermatology in March this year, and haven't looked back since the first patients arrived.
The practice treats all skin, hair, nail and mucous membrane problems. They explained: "Skin conditions such as keratinocyte skin cancer, melanoma, eczema, dermatitis, psoriasis, acne, vitiligo, hair loss, uncontrolled sweating, genital and oral dermatology, paediatric dermatology and contact dermatitis/allergy are very common, and form the basis of our work. As the interface between our inner health and the environment, the skin has the largest number of pathologies out of any organ – over 4000!"
Details

Written by

Professor Bob Morgan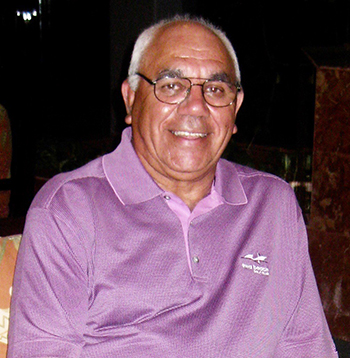 A key determinant of health status for Australia's Indigenous peoples, as Professor Bob Morgan explains.
Australia may be envied abroad for its material riches but most Aboriginal people continue to struggle to overcome the ravages of poverty, the contamination of our cultures and traditions, the impacts of dispossession, the alarmingly disproportionate levels of incarceration and the effects of racism and socio-political alienation. 
All of these elements are determinants that help to understand the debilitating health status of Aboriginal and Torres Strait Islander people.
In Viktor Frankl's seminal book Man's Search for Meaning (1938) on the theory of Logotheraphy, based on his observations from his time in German concentration camps, he argued that, "The human being is an entity that consists of a body (soma), mind (psyche), and spirit (noos)." He explained that we have a body and mind, but the spirit is what we are, our essence. Note that Frankl's theory was not based on religion or theology, but often had parallels to these.
Details

Written by

Andrew Binns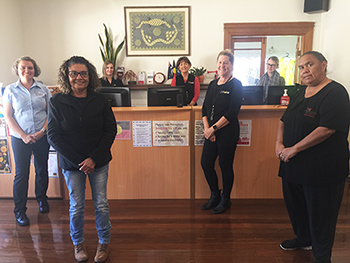 The development of Rekindling the Spirit Health Service dates back 17 years, its roots lying in what was called Gurgun Bulahnggelah (meaning "agree to walk together"), an Aboriginal health promotion service provided by Elli Bradshaw and Teena Binge of the then-North Coast Area Health Service's Public Health Unit.
Since 1998, the premises had been occupied by the NSW Local Health District's Aboriginal Health Education Officers. It was suggested that some primary care health services were needed on the site as well, and I nominated myself and sought the assistance of GP colleagues Angela Bettess and Carol Stevenson. We commenced and provided the GP service linked to the Casino Aboriginal Medical Service (AMS) as an outreach service.
Read more: New home for Rekindling the Spirit Health Service 
Details

Written by

David Guest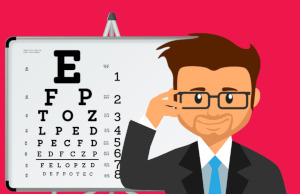 When it comes to IT, government departments are sleeping giants. They rarely move but when they do they take gargantuan leaps. 
In December 2019 Transport for New South Wales (TfNSW) took over the running of the Roads & Maritime Service (RMS) and hence the issuance of commercial and private drivers' licenses. 
The RMS had been gradually rolling out digital licenses since 2017 as part of its drive to increased efficiency, and this continues under TfNSW. Applications for a digital driver's license are accessed through the Service NSW website. 
In a similar drive for increased proficiency TfNSW is also encouraging the renewal or upgrade of licenses through their online service. As a "web service" the renewal can be done any time and at any place. In practice this means it is usually done after hours at home. This is more convenient and efficient, and is encouraged in the era of social distancing under COVID-19.