Details

Written by

David Guest
Lismore Base Hospital is rolling out an eReferral system for its outpatient clinics. 
The system uses Healthlinks' SmartForms technology which will be familiar to general practitioners who complete the NSW Road and Maritime Services driver's licence renewals online. 
To create the referral the GP's usual software will download a Base Hospital eReferral form from HealthLinks servers. The form comprises a number of fields many of which will be automatically populated from the GP's software. Related documents such as pathology and radiology reports can be uploaded as part of the submission. Once all mandatory fields have been completed the form is submitted. Electronic confirmation of successful submission occurs in milliseconds. 
Details

Written by

Robin Osborne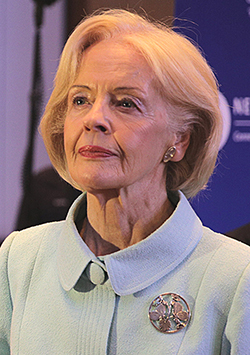 Former Governor-General, the Honourable Dame Quentin Bryce has added her weight to the mounting campaign for clearer warning labels on alcohol in order to lessen the chances of pregnant women drinking and causing Fetal Alcohol Spectrum Disorder (FASD).
Dame Bryce is among signatories from more than 100 organisations and over 1,000 individuals of an open letter calling on food safety Ministers to prioritise the health and wellbeing of children. 
The issue of alcohol labelling will be revisited at the July 17 meeting of the Australia and New Zealand Ministerial Forum on Food Regulation, which at its last meeting declined to endorse the recommendation by Food Standards ANZ (FSANZ) to mandate stronger warnings about the known link between alcohol and harm to unborn babies (see GP Speak Winter 2020 issue).
The letter followed the release of a report on polling by the independent, not-for-profit Foundation for Alcohol Research and Education (FARE) showing that 70 per cent of Australians want clearer health warnings on alcohol products. 
Concerningly, people in the age group most likely to be thinking about having a baby are the least aware that drinking alcohol when pregnant is harmful to an unborn. 
Read more: Former G-G headlines campaign for safer alcohol labelling
Details

Written by

Robin Osborne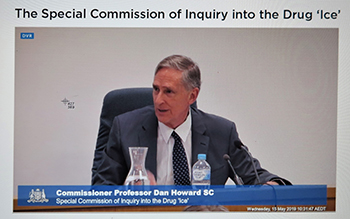 In a highly unusual move the Senior Counsel who presided over the recent NSW Special Commission of Inquiry into the Drug 'Ice' has penned a critical column in The Sydney Morning Herald (18 June 2020) urging the Berejiklian government to put politics aside and heed expert advice regarding the serious issues raised in the four-volume report issued earlier this year (as reported in GPSpeak Autumn 2020).
Commissioner Dan Howard SC agreed with commentators who pointed to the value of following expert advice on the coronavirus pandemic as well as remarks made by Premier Berejiklian herself in November 2018 when she announced the Special Commission of Inquiry into the Drug ''Ice'': "I think, more and more, governments need to rely on experts, not on the politics but on the experts who provide us with the advice on what needs to happen,'' she said.
The Commission conducted extensive hearings in metro and regional locations, including Lismore, and took numerous submissions. Drug experts, including ex-users, spoke of an epidemic of 'ice', the widespread misuse of other illicit drugs (and, notably, alcohol), and highlighted the lack of treatment and other support services in both the legal and health systems. The impact on Aboriginal communities around the state was a key focus.
Read more: Ice Commissioner disappointed by NSW Govt's response
Details

Written by

David Guest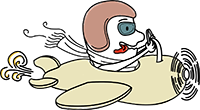 The Covid-19 pandemic has brought about the greatest dislocation to Australian society since World War 2. Changes to work and life are affecting all members of the community and have required wholesale changes to the way we do things. 
Restricting virus transition has been the key to Australia's success flattening the curve. Unfortunately the required isolation has left many Australians out of work and some industries have been shut down completely. Nevertheless, many aspects of society have had to keep functioning. 
In the last 3 months this shift to online services have created major changes in education, retail, hospitality and the law. Government services have managed to improve their online presence and even the Federal cabinet has seen value in online meetings replacing the twice yearly COAG meetings with the State premiers for a monthly video call hook up. 
Details

Written by

Tim Marsh - Tim Marsh Project Lead for Systems Integration and Quality Improvement and Clinical Engagement Integrated Care Directorate, NNSWLHD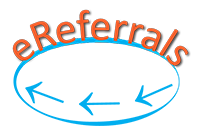 A major change to the way referrals from GPs to public health services are sent and handled is now being piloted between a select group of GPs, the Lismore Base Hospital Specialty Outpatient Clinics and the Lismore Pain Clinic. GPs can now send electronic referrals, or 'eReferrals', as a secure alternative to fax. 
The project has now been underway since 17th June 2020, and is now seeking valuable feedback from GPs about your referrals to Northern NSW Local Health District (NNSWLHD) services.
Complete the survey here: NNSWLHD Referrals Survey - General Practitioners
Your survey response will:
identify high-demand LHD services you as a GP refer to;

gauge GP sentiment, preference and patterns relating to referrals to LHD services;

help the LHD better-meet your needs and identify areas for quality and communication improvement; and

help the LHD build a case for eReferral expansion.