Details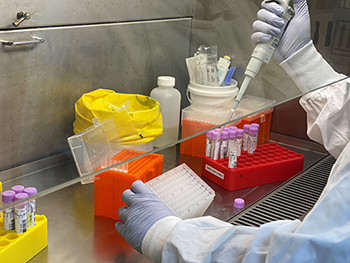 In late July NSW Health Pathology's Lismore laboratory geared up for any possible upsurge in demand for COVID-19 testing, having already exceeded 20,000 tests on patient samples collected at public hospitals and mobile clinics between Tweed Heads and Grafton, and along the coast.
In late July Glenn Hawkins, the lab's Manager of Microbiology, said, "Our laboratory is currently averaging around 300 diagnostic COVID-19 tests per day, however we have the capacity to test up to 400, if needed.
Read more: Lismore's COVID-19 testing passes 20,000 milestone
Details

Written by

Dr Nathan Kesteven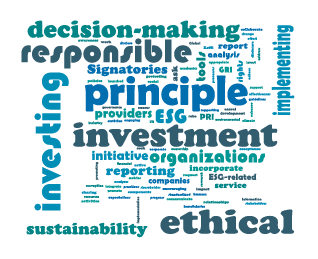 Ethical investing, also known as Socially Responsible Investing, corresponds to a type of investment strategy which balances both financial return and social/environmental good to bring about a positive change.
Socially responsible investing (SRI) is said to have been originated by the Quakers spiritual group in 1758, when the Quaker Philadelphia Yearly Meeting prohibited members from participating in the slave trade going on in America at the time. Spiritual and religious institutions have since then been the pioneer proponents of social investing.
John Wesley one of the founders of Methodism, made a sermon entitled "The Use of Money" (1770) where in a certain way he pointed out the key elements of social investing i.e. not to harm your neighbour through your business practices and to avoid industries like tanning and chemical production, which can harm the health of workers.
Details

By a narrow vote of 6-4, after nearly a decade of kicking the can (and the bottles) down the road, Australasia's food safety ministers have decreed that a prominent and direct warning of the risks of consuming alcohol during pregnancy must be placed on all alcohol products.
However, the requirement will not come into force until 2023, by which time many Australian women will have consumed alcohol during their pregnancy, unaware of the irreversible damage to their unborn babies from Foetal Alcohol Spectrum Disorder (FASD).
A notable opponent of the health measure, which is based on a long-standing recommendation of Food Standards Australia New Zealand, was the federal Food Minister Sen. Richard Colbeck (Libs, Tas) who chairs the ministerial forum that met on 17 July. A decision on the issue had been deferred from previous meetings, the main sticking point being the use, or not, of red ink to highlight the danger presented by alcohol to the unborn. 
Read more: Alcohol to get clearer pregnancy warnings – in three years
Details
The Northern Rivers Doctors Network is holding its first webinar on Saturday, 8 August 2020 at 8.00 a.m. on the subject of Carotid Artery Disease. 
The meeting will feature case discussions and a Q&A with Dr Dom Simring, consultant vascular surgeon, and Dr Sue Baumann, a consultant neurologist who has recently moved to the North Coast. 
The facilitator for the webinar is Dr Peter Silberberg. Peter has had a long association with North Coast GP Training when it ran the local GP registrar training program. More recently he has been involved with general education in the North Coast primary care sector. 
Read more: Inaugural Nordocs Webinar - "Don't Get Caught with Carotid Artery Disease"
Details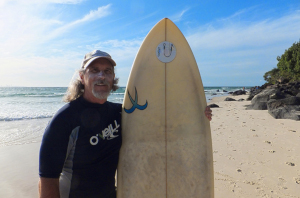 Researchers at Southern Cross University have launched an Australian-first study to determine the rates and types of skin cancers among surfers, swimmers and stand up paddle boarders (SUPs). The study, a joint initiative with John Flynn Hospital on the Gold Coast, is offering free skin checks at locations in Tugun and Mullumbimby to year-round water lovers aged 18 years and over. 
Participants in the study will be asked to complete a research questionnaire, according to project leader Dr Mike Climstein, senior lecturer in Clinical Exercise Physiology at SCU's Gold Coast campus.
In 2016 Dr Climstein conducted an online self-reporting study that found the rate of melanomas among surfers was up to three times higher than the rest of the Australian general population.