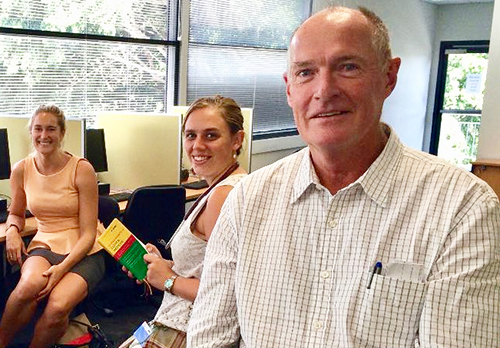 Dr Chris Ingall talks to recently retired Lismore surgeon, Dr Austin Curtin AM
I'm enjoying a cup of tea with Austin Curtin,  looking out at the huge fig trees that define his garden. It strikes me how their deep roots and strength allow such reach across the lawn, and how that is mirrored in Austin's approach to his vocation over nearly 40 years here in Lismore. He tells me of his decision to leave Sydney's Royal North Shore Hospital in the early 1980s and how it was viewed with bafflement by his peers, who saw no advancement in serving 'the bush'.
You use the word 'serving' quite a bit. Does that come from your formative years?
Well I was Jesuit trained, and one of the Jesuit mottos is 'Men for Others', which articulates the idea of service developing self-worth. I'm also a third-generation doctor and I guess I was inculcated with medicine as a vocation rather than a job. I have always seen rural and remote medicine as needing a voice, deserving of more attention from what is still a strongly metropolitan-based health system. Indigenous health stands to gain from taking this perspective, and I have always thought it a privilege to represent both rural New South Wales and indigenous communities.
Details

Written by

Dr Chris Ingall with Dr Austin Curtin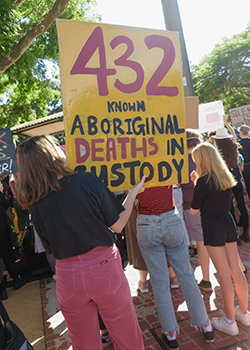 Photos of the Black Lives Matter rally in Lismore were taken by our editor, Robin Osborne. 
On Saturday 4 July crowds estimated at up to 5000 in Byron Bay and more than 1000 in Lismore gathered for Black Lives Matter rallies in solidarity with African-Americans experiencing police brutality and Aboriginal deaths in custody in Australia.
Although the local federal MP Kevin Hogan (Nats, Page) described the Lismore rally as "not okay" because of COVID-19 risks, protest organisers insisted the time was right to shine a spotlight on the "ongoing systemic racism" in this country. Rally volunteers moved through the crowd to offer hand sanitiser and masks to anyone who came without them.
Details

Written by

Robin Osborne
Read more: Black lives mattered for thousands at local rallies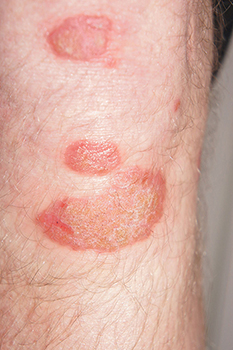 by Claudia Curchin, David Jenkins and Hsien Herbert Chan, all from North Coast Dermatology
Kim Kardashian West, Cyndi Lauper and Art (Bridge Over Troubled Waters) Garfunkel are some of the world's famous psoriasis sufferers, but lest the condition be thought to disproportionately affect singers, others in the celebrity club include author John Updike and golfer Phil Mickelson.
If the disease doesn't target occupations it does tend to run in families – KKW's mother is also a sufferer – but fortunately treatment options for patients with psoriasis have evolved considerably in recent years. Advances in dermato-immunology have been especially encouraging, with targeted "biologic" treatments for severe psoriasis.
Nine monoclonal antibodies are now available on the PBS for patients who have failed some of the more traditional treatments, and have a persistently high Psoriasis Area and Severity Index ("PASI score"). In this article we review the treatment options available, as well as aspects that are of particular interest to the general practitioner. 
Details

Written by

North Coast Dermatology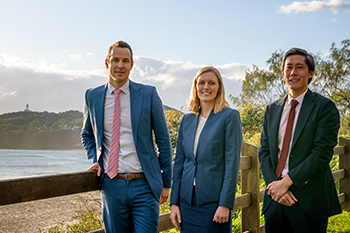 Three dermatologists with strong connections to the Northern Rivers area have collaborated to form a new specialist practice, North Coast Dermatology, based in the Byron Bay Specialist Centre on Jonson Street.
Australasian College of Dermatologists-certified doctors Claudia Curchin, Hsien Herbert Chan and David Jenkins opened North Coast Dermatology in March this year, and haven't looked back since the first patients arrived.
The practice treats all skin, hair, nail and mucous membrane problems. They explained: "Skin conditions such as keratinocyte skin cancer, melanoma, eczema, dermatitis, psoriasis, acne, vitiligo, hair loss, uncontrolled sweating, genital and oral dermatology, paediatric dermatology and contact dermatitis/allergy are very common, and form the basis of our work. As the interface between our inner health and the environment, the skin has the largest number of pathologies out of any organ – over 4000!"
Details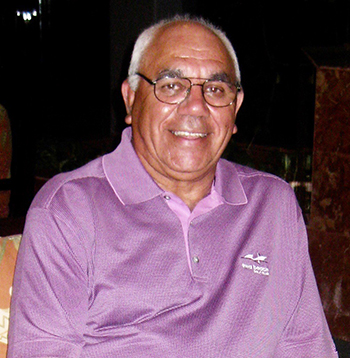 A key determinant of health status for Australia's Indigenous peoples, as Professor Bob Morgan explains.
Australia may be envied abroad for its material riches but most Aboriginal people continue to struggle to overcome the ravages of poverty, the contamination of our cultures and traditions, the impacts of dispossession, the alarmingly disproportionate levels of incarceration and the effects of racism and socio-political alienation. 
All of these elements are determinants that help to understand the debilitating health status of Aboriginal and Torres Strait Islander people.
In Viktor Frankl's seminal book Man's Search for Meaning (1938) on the theory of Logotheraphy, based on his observations from his time in German concentration camps, he argued that, "The human being is an entity that consists of a body (soma), mind (psyche), and spirit (noos)." He explained that we have a body and mind, but the spirit is what we are, our essence. Note that Frankl's theory was not based on religion or theology, but often had parallels to these.
Details

Written by

Professor Bob Morgan