Details

Written by

David Guest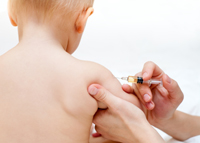 NEWSFLASH
US anti-vaccination campaigner Sherri Tenpenny has announced the cancellation of her Australian speaking tour, citing 'bomb threats' to those venues that had agreed to continue with bookings made before widespread opposition erupted about the intention of the tour. Refunds will be made to those who purchased tickets
---
An online petition has been launched to encourage immigration authorities to refuse entry to US anti-vaccination crusader, Sherri Tenpenny. 
Dr Tenpenny is an osteopath who believes vaccines cause autism, asthma, ADHD and auto-immune disorder. She has planned a multi-city lecture series in March aimed at the parents of young children. The tour is supported by anti-vaccination lobbyists gathered around the now-discredited Vaccination Awareness Network that began in the Northern Rivers more than a decade ago.
Details

Written by

David Guest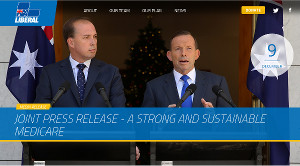 The Prime Minister and outgoing Federal Minister for Health, Peter Dutton, announced their vision for "A Strong and Sustainable Medicare" on 9 December 2014. The new package is designed to improve the quality of care for patients while significantly reducing government funding for GP services. 
By increasing the minimum length of a standard consultation from 6 to 10 minutes the program will save Medicare an estimated $400 million per year. The rebate will also be reduced by $5 for adults. However, the government has listened to the views of the community and concession card holders will be exempt. GPs will be able to charge a $5 co-payment to those who do not have a concession card, in compensation for the reduced rebate. Further savings will be achieved by freezing medical rebates for 4 years. 
Details

Written by

Staff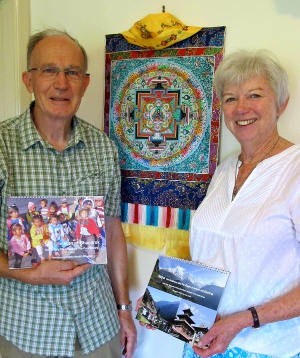 Retired dentist John Niven and his 'practice manager' wife Helen, a former staff member of then-North Coast Area Health Service are back in action, producing a new calendar about the fabled yet desperately poor nation of Nepal and preparing to take another trip there.
Unlike most foreign visitors, the Nivens will not be joy-walking in the Himalayan mountains, let alone tackling its snow-capped peaks. Nor is it their aim to savour the fascinating mix of Buddhist, Hindu and Tibetan cultures, although their cameras will be kept at the ready.
Instead they will return with suitcases stuffed with dental supplies on a self-appointed mission to bring oral health care to rural dwellers seldom able to access treatment.
Details

Written by

Staff
Australian Government's new Issues Paper examines the roles and responsibilities of federal and state governments in the provision of Australian healthcare.
A newly-released federal government 'Issues Paper' on the provision of healthcare in Australia concludes that, "Currently, our health care arrangements do not work well for Australians with complex and chronic conditions, such as diabetes, cancer and mental illness," attributing this to the lack of "a single overarching 'health system' in Australia to provide this care."
Details

Written by

Dr Andrew Binns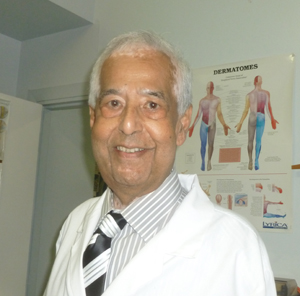 Long-serving Woodburn GP Dr Chanchal Marik will spend his last working day at his surgery just before Christmas. After serving the local community for 35 years and spending many months trying unsuccessfully to sell his practice, he feels there is no other option than closing the doors, an act he will undertake with sadness.