Details

Written by

Arn Sprogis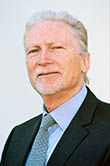 Arn Sprogis* agrees that general practice is the key to improved quality of care, but ponders what mix of public and private structures will best support it.
Ineffective policy making by successive federal governments has pushed the Australian health system into the first stages of a disruption that could be even greater than the impact of Medibank over 30 years ago.
This disruption is being driven by the need to resolve the three major health care and health financing challenges:
how to best manage chronic and complex care, and by whom?

how to best manage avoidable hospital admissions/care, and by whom?

how to finally get equity in access to care, particularly for rural and regional populations?
The many keen observers of our health system see clear signs of major change. We have an absent commonwealth government , private health insurers (PHIs) moving into general practice, corporate GP practice rapidly increasing, and an impending flood of new medical graduates.
Add to this mix another restructure of the primary care system, with Medicare Locals (MLs) soon to become Primary Health Networks (PHNs).
Read more: Health at the crossroads – private meets public on primary care
Details

Written by

Dr David Addenbrooke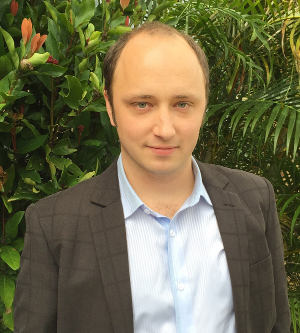 There are both challenges and advantages to parenting at older age, writes Dr David Addenbrooke.
Women are increasingly delaying pregnancy until later life. The reasons for this are many and solid arguments could be made regarding the increasing average time in education and training, modern gender equality in professional careers and the increasing economic pressure for double incomes, particularly in urban centres.
There are clear advantages to starting a family with a higher level of emotional maturity and financial stability. The biology of aging however does not discriminate and it is also clear that fertility and pregnancy can become more challenging with time. The biological clock is ruthless when it comes to reproduction.
Read more: Advanced Maternal Age – An Obstetrician's Perspective
Details

Written by

Staff

In a series of journal articles co-authored with collaborators who included the University Centre for Rural Health North Coast's Lesley Barclay and Shawn Wilson, then-doctoral researcher Liz Rix raised important questions relating to the provision of hemodialysis services to Indigenous people.
As the title of one paper (Rural and Remote Health, 3/6/14) bluntly put it, 'Can a white nurse get it?'
Read more: Does the health system 'get' Aboriginal dialysis?
Details

Written by

Robin Osborne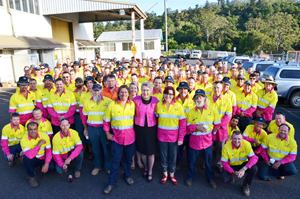 Lismore in the pink for breast cancer.
Lismore City Council outdoor staff and others are going pink in support of Council's Works Depot Technical Officer Carolyn Moynihan who was diagnosed with breast cancer and has undergone a bilateral mastectomy.
While the 50-year-old is now on the road to recovery, the news shocked her colleagues, including and Purchasing Officer Rod Thistleton who came up with the idea of joining the 'Real Men Wear Pink' fundraising campaign.
Early on the morning of 30 October, Carolyn watched as around 150 staff donned their new pink workwear and headed out in their trucks.
"I was so moved," Carolyn said. "Rod had wanted to do something for a while and he found these pink Bisley workshirts online and I thought it was a great idea. Then it just got bigger and bigger. 
Details

Written by

Staff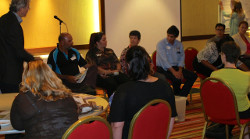 The launch of a Commonwealth funded training program to help Aboriginal and other health professionals better use apps and internet-based programs with Aboriginal and Torres Strait Islander clients was held in Lismore, NSW on 2 October 2014.
'R U Appy', the North Coast Aboriginal e-Social and Emotional Wellbeing Training Program, brings together work done by the University Centre for Rural Health (UCRH), the Menzies School of Health Research (NT) and Queensland University of Technology. Additional input was received from the Black Dog Institute, Macquarie University and the Aboriginal Health and Medical Research Council