Details

Written by

NRGPN Chairman, David Guest

In a reversal of the self-destructive rock 'n roll adage of "live fast, die young and have a good looking corpse", the modern medical system is focused on encouraging us to live wisely and assisting us to progress into late age, now longer than ever in human history. The new mantra might be "live long, die fast but still have a good looking corpse".
The emphasis on longevity is combined with the almost universal hope that we can also enjoy our later years, free of both pain and chronic illness. While doctors may speak of maximising quality adjusted life years ( QALYs) epidemiological terminology never has the same "cut through".  The effects of alcohol and smoking on lung and heart disease are well known, but these key lifestyle factors, along with poor diet and inactivity, are the preventable causes of one third of cancer deaths. 
In this issue of GPSpeak, Jasmin Ritchie of Embrace Exercise reminds us that 20 per cent of coronary heart disease world wide has been attributed to physical inactivity. Cardiac and pulmonary rehabilitation services have contributed significantly to restoring patients' confidence to manage at home after a period of hospitalisation. However, social isolation and depression can contribute to a failure to maintain an exercise program and a downward spiral in the patient's health leading to worsening disability and death. Regular review of an exercise program, particularly if it can be linked to a group exercise program, appears to have a beneficial effect on keeping people in the community and healthy. 
Details

Written by

Robin Osborne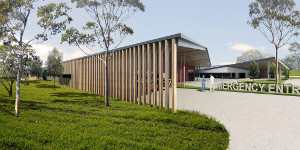 On 21 July 2014 the NSW Health Minister Jillian Skinner, accompanied by Ballina MP Don Page, Northern NSW LHD representatives and community members, inspected the site for the new Byron Central Hospital, costed at more than $80 million.
The current State Budget commits $1.5 million to begin construction of the project, with ground works at the Ewingsdale site expected to commence soon.
Plans for the facility are on display until Friday 19 September at Byron Shire Council and through the Department of Planning and Infrastructure website. 
Details

Written by

Robin Osborne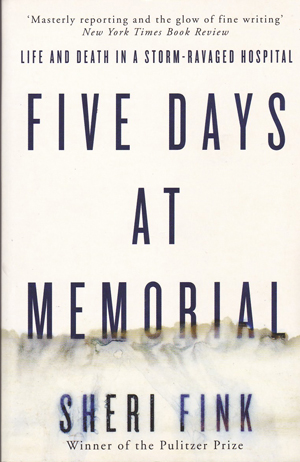 Five Days at Memorial by Sheri Fink, Atlantic Books. Reviewed by Robin Osborne
Medico-turned-reporter Sheri Fink won the Pulitzer Prize for her first book, War Hospital: A True Story of Surgery and Survival, about the actions of medical professionals under siege during the genocide in Srebenica.
This exceptional follow-up has received equally high praise, although the focus is not a world away but down to New Orleans where Hurricane Katrina wreaked havoc on the famed city in August 2005, impacting particularly on its poorest residents.
Details

Written by

Staff
After weeks of railing against the Federal government's "poorly designed" GP co-payment proposal of $7.00, the Australian Medical Association has released its own proposal, a minimum co-payment just 85¢ less than the figure contained in the Coalition's hotly-contested Budget. 
AMA President, Assoc Prof Brian Owler, called on the Government to "dump its seriously flawed GP co-payments proposal and adopt the AMA model, which exempts the most vulnerable patients from extra cost burdens for their health care."
Details

Written by

Kevin Hogan, MP for Page
Those in the medical profession would be well aware of Motor Neurone Disease, but until recently many in the broader community who have not been touched by this debilitating condition would not have been aware of it.
The international social media phenomena of the Ice Bucket Challenge has changed all that, and after knowing a few people in Page who have lost their battle with MND, I gladly endured momentary discomfort and accepted the challenge to help raise that awareness.
So far the challenge has raised about $US80 million worldwide. If you wish to donate go to the Ice Bucket Challenge at Motor Neurone Disease Australia.
Local Medical History e-book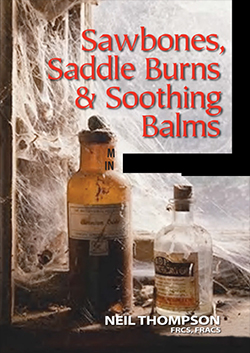 A history of the the local medical fraternity from 1866 to 1986 by Dr Neil Thompson

The book is available from Amazon as a Kindle app for mobile phone and tablets.
Got the old articles? Search me.