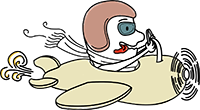 The Covid-19 pandemic has brought about the greatest dislocation to Australian society since World War 2. Changes to work and life are affecting all members of the community and have required wholesale changes to the way we do things. 
Restricting virus transition has been the key to Australia's success flattening the curve. Unfortunately the required isolation has left many Australians out of work and some industries have been shut down completely. Nevertheless, many aspects of society have had to keep functioning. 
In the last 3 months this shift to online services have created major changes in education, retail, hospitality and the law. Government services have managed to improve their online presence and even the Federal cabinet has seen value in online meetings replacing the twice yearly COAG meetings with the State premiers for a monthly video call hook up. 
Details

Written by

David Guest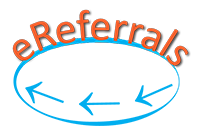 A major change to the way referrals from GPs to public health services are sent and handled is now being piloted between a select group of GPs, the Lismore Base Hospital Specialty Outpatient Clinics and the Lismore Pain Clinic. GPs can now send electronic referrals, or 'eReferrals', as a secure alternative to fax. 
The project has now been underway since 17th June 2020, and is now seeking valuable feedback from GPs about your referrals to Northern NSW Local Health District (NNSWLHD) services.
Complete the survey here: NNSWLHD Referrals Survey - General Practitioners
Your survey response will:
identify high-demand LHD services you as a GP refer to;

gauge GP sentiment, preference and patterns relating to referrals to LHD services;

help the LHD better-meet your needs and identify areas for quality and communication improvement; and

help the LHD build a case for eReferral expansion.

Details

Written by

Tim Marsh - Tim Marsh Project Lead for Systems Integration and Quality Improvement and Clinical Engagement Integrated Care Directorate, NNSWLHD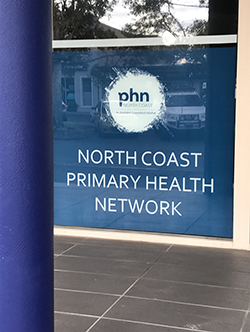 North Coast Primary Health Network will be bringing its education program back in-house from July 2020 onwards. Clinical societies and nurse networks will continue to be supported, as will high quality, region-wide multidisciplinary workforce development.
Over the years, different models have been used to provide high-quality local education to primary health care professionals on the North Coast. Some models have grown organically through the ingenuity and commitment of local clinicians, such as those instrumental in setting up the Richmond Valley Clinical Society in 1984 and the Ballina Byron Clinical Society in 2014. Pharmaceutical companies regularly host and sponsor events locally. The majority of local education provided to local GPs, nurses and allied health professionals, however, has been funded federally.
Delivery agents have included GP training organisations, and federal and state bodies that visit locally on occasions, including RACGP, ACRRM and the NSW RDN. In addition, the Divisions of General Practice, North Coast Medicare Local and now North Coast Primary Health Network (NCPHN) have also had a strong focus on GP, nursing and allied health professional education across the North Coast.
Details

Written by

Julie Sturgess, Chief Executive, Healthy North Coast Ltd (North Coast Primary Health Network)
Read more: North Coast primary care education goes 'in house'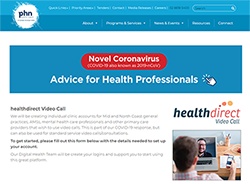 The combination of the distancing requirements of COVID-19, the extension of Medicare to cover telehealth and continuing improvements in technology have created one of the major changes in primary care delivery in modern times. Seemingly, the changes have happened overnight, although preparations have been in train for some time, with the unexpected (in many, but not all quarters) appearance of COVID-19 simply jump-starting the process.
GPs, patients and the federal government have all shown enthusiasm for the conducting of phone and video appointments, when appropriate, and a spokesperson for Health Minister Greg Hunt says Canberra wants the treating of patients by online or mobile phone technology to be part of the "post-COVID-19 world".
Local statistics gathered by the North Coast Primary Health Network (NCPHN) show more than 80 of 101 surveyed practices now offer phone or video appointments. While high, this is surpassed by the national GP uptake, with a RACGP survey of almost 1200 practices finding 99 per cent of them offering consultations via phone or video.
This suggests a "long-term future for telehealth", Minister Hunt added.
Details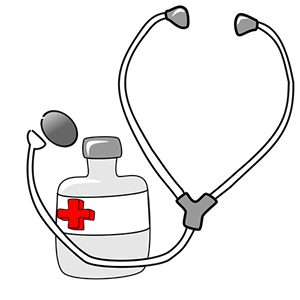 Editor's note: Dr Nicola Holmes is a GP in Coffs Harbour. She works at the Coff Harbour Medical Centre and worked in the past for 10 years at Coffs Harbour Headspace.
She has been involved in GP registrar training for over 10 years and teaches with the Black Dog Institute in the area of mental health training for doctors. \
She was a member of the Mid North Coast Clinical Council of the North Coast Primary Health Network but resigned recently in protest over recent changes to the NCPHN's education program.
---
Most GPs in the NCPHN footprint were surprised and disappointed to find NCGPT has not had its contract renewed by the NCPHN to continue delivering education to medical, nursing and allied health staff in our footprint.
Unfortunately, this decision will come with loss of goodwill and talented staff from a highly effective medical education provider, and loss of trust in the process by medical practitioners in our local area. The ultimate fall out of this decision will be evidenced over the next 12 months.
Details

Written by

Dr Nicola Holmes