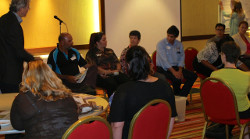 The launch of a Commonwealth funded training program to help Aboriginal and other health professionals better use apps and internet-based programs with Aboriginal and Torres Strait Islander clients was held in Lismore, NSW on 2 October 2014.
'R U Appy', the North Coast Aboriginal e-Social and Emotional Wellbeing Training Program, brings together work done by the University Centre for Rural Health (UCRH), the Menzies School of Health Research (NT) and Queensland University of Technology. Additional input was received from the Black Dog Institute, Macquarie University and the Aboriginal Health and Medical Research Council
Details

Written by:

Staff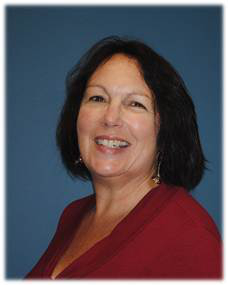 Pharmacist Academic Lindy Swain from the University Centre for Rural Health North Coast (UCRH) has received the Pharmacist of the Year award from the Pharmaceutical Society of Australian (PSA).
The award is in recognition of Lindy Swain's leadership and advocacy in rural pharmacy and Aboriginal Health.
Her academic involvements have included supervising pharmacy students undertaking Aboriginal health and medication tutorials, pharmacy assistant placements for local Aboriginal students at TAFE, and coordinating multidisciplinary placements for pharmacy undergraduates in various clinical settings.
She works one day a week at Bullinah Aboriginal Health Service in Ballina where she counsels patients about their medicines and conducts medication reviews.
Details

Written by:

Staff
Read more: Northern Rivers pharmacist judged Australia's best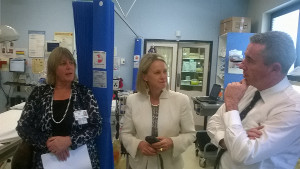 The tender to redevelop the Emergency Department at Casino & District Memorial Hospital has been awarded Woollam Constructions.
Announcing the successful tenderer, the Federal MP Page Kevin Hogan said, "It is well known that the current ED at Casino Hospital has poor space utilisation and in need of a major upgrade. The Coalition Government has provided $3 million to the Northern NSW Local Health District to fund this redevelopment."
The ED redevelopment will include a new Triage area, two new Resuscitation Bays, Four new Treatment Bays, redesigned Ambulance entry, a dedicated ED Staff Room and Improved security.
Details

Written by:

Staff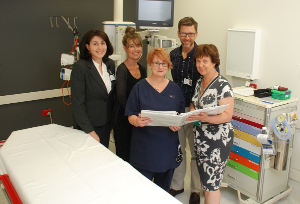 In a milestone trial starting in the Mid North Coast, chronic disease patients admitted to hospital will be participating in research to evaluate how the number of admissions might be reduced.
The four-month Diagnosing Potentially Preventable Hospitalisations (DaPPHne) project is being conducted by the University Centre for Rural Health North Coast. The project is in partnership with and funded by the Mid North Coast Local Health District, the North Coast NSW Medicare Local, and the NSW Agency for Clinical Innovation. The University of Western Sydney is also involved.
The study's lead researcher, Dr Megan Passey said the research will focus primarily on patients at Port Macquarie Base and Coffs Harbour Hospitals with chronic obstructive pulmonary disease (COPD), congestive, or chronic, heart failure (CHF), diabetes complications and angina. These chronic conditions affect many older people.
Details

Written by:

Staff
Lismore City Council has decided to include cycling safety as part of the CBD traffic study, which will be undertaken in 2015. One possible initiative could be introducing dedicated cycling lanes in or around the CBD.
The decision follows a motion at this week's council meeting by Greens' councillor Vanessa Ekins who cited safety grounds as the reason for considering marked bike lanes and driver education.
In recent months a number of cycling accidents have occurred in the Northern Rivers, some of them serious, although mostly on out-of-town roads. The risks of cycling are highlighted in the current issue of GP Speak.
Details

Written by:

Staff