Autumn editorial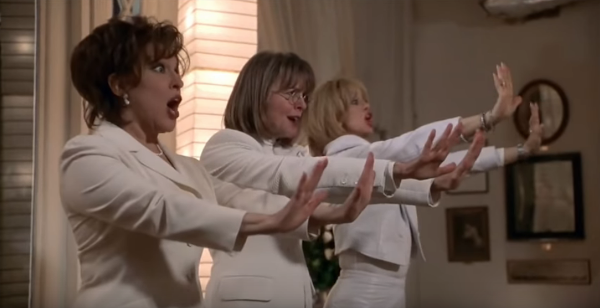 Lesley Gore's "You Don't Own Me"
by Bette Midler, Dianne Keaton and Goldie Hawn from The First Wives Club1
As summer ended we read the news that COVID-19 related deaths in the USA exceeded 500,000 - that's deaths, not cases - while in Australia the case tally stood at  under 10, with no new cases in NSW at the time.
Phase 1a of the Australian Covid-19 vaccination national roll-out strategy has just commenced. It will take the rest of the year to vaccinate the majority of the over-fifty years population but once 70,000 quarantine border workers and 100,000 high -isk health workers are vaccinated by early April the rest of the country can exhale with a big sigh of relief. 
NorDocs, like the rest of the nation, will remember 2020 as a year of turmoil and disruption. Few of us will miss it. However with new challenges, new directions and new blood we are  eager to see what 2021 will bring us. 
Details

Written by

David Guest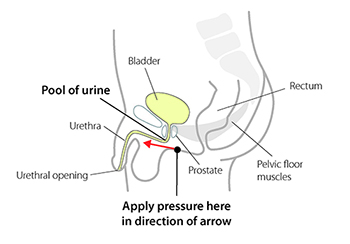 You may have heard the saying "no matter how hard you shake it the last drop always goes down your leg". This is the condition called post-micturition dribbling (PMD), common amongst men "of a certain age" that probably does not get the attention it deserves. It can cause considerable distress and even result in the need to change wet underwear - or even conceal wet outer-wear.
For men, gravity and muscle weakness are responsible for urinary dribble. The male urethra does not run in a straight downhill line. It has a little dip in the middle of it, creating a pool where urine can collect. Normally, a muscle called the bulbocavernosus that fits around the urethra will automatically squeeze to force the urine out, but this muscle can lose its tone, especially in men older than 50 years.
Details

Written by

Andrew Binns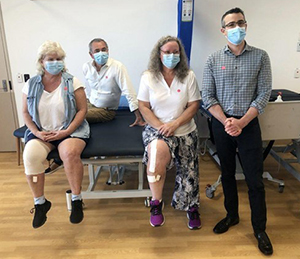 A program piloted at Grafton Base Hospital from September is enabling day-only hip and knee replacements for local patients. In what may be a first for the Australian public hospital system, advanced surgical and anaesthetic techniques and better postoperative pain management have reduced the length of stay for patients having major joint replacements, when clinically safe and appropriate.
Dr Sam Martin, orthopaedic surgeon and program lead, said the pilot program, expected to run for six months, is based on research that suggests patients can have successful outcomes given the right care and support in their own home, without the added stress of a hospital stay.
Details
Read more: Here today - gone today for joint surgery patients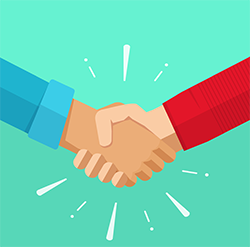 Introduction
In Australia today Australian Health Practitioner Regulation Agency (AHPRA) registration and survey information reveals there are over 600,000 registered health professionals delivering services in communities across the country – approximately 345,000 nurses and midwives; 101,000 medical practitioners; and 21,000 dentists (Australian Government, 2019). 
There are also over 150,000 registered allied health professionals (AHPs) delivering a wide scope of services across health, education and community sectors. In addition, there are an unknown number of allied health practitioners from unregulated professions (e.g. dietetics/nutrition, speech therapy) that would take the national AHP figure up around 200,000.
Although we do not have accurate local workforce data, it can be estimated there are 3,000 – 4,000 allied health professionals qualified to practice on the NSW North Coast. Previous work by the North Coast Primary Health Network (in 2017) noted that at least 2,500 AHPs working in the region, a high percentage in private practices. However, this is likely to be a conservative estimate. 
Details

Written by

Mr Rob Curry, Executive Officer, NCAHA, Associate Professor Jacqui Yoxall, Chairperson, NCAHA and Dr Susan Nancarrow, Director, NCAHA
Read more: Allied Health Professional Relationship with General Practice on North Coast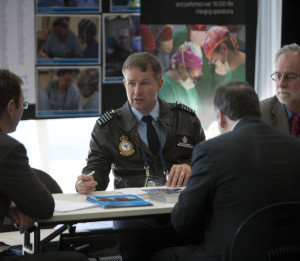 Dr David Scott is the recipient of well-deserved community recognition for his service to Australia, particularly in the area of anaesthetic services.
David arrived in Lismore 26 years ago and has served our community with diligence and distinction, both in the public and the private sectors, at a national and international level.
Along the way David has provided clinical leadership, training to young trainees, anaesthesia and pain management and consultancy, particularly in the area of Regional Anaesthesia.
His work with the College includes being the Founding Chair of the Special Interest Group for Regional Anaesthesia, and convening the Regional Anaesthesia Workshop of Queensland since 2005. 
His efforts in education were recognized with his appointment as an Associate Professor at the Lismore Clinical School of the University of Western Sydney, and his holding a Visiting Professorship at the University of California, Sacramento and at the Uniformed University in Bethesda in Washington DC, USA.
Details

Written by

Dr Brian Pezzutti