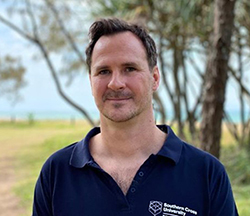 Warnings abound for the future of the Great Barrier Reef and in the forefront of this concern is Dr Daniel Harrison from Southern Cross University's highly regarded National Marine Science Centre who believes the window to saving this icon is 'rapidly closing'. However, he still harbours optimism and is a key member of a massive collaborative effort working on ways to avert further coral bleaching.
Coral bleaching is caused by the interaction of sunlight and water temperatures warmer than what corals are accustomed to. While coral can tolerate some additional heat, when this is combined with sunlight, bleaching occurs because when coral becomes too warm it can't adequately process the photons it's receiving from the sun. Bleaching can be reduced by either shading the reefs or cooling them down.
Dr Harrison, an oceanographer and engineer, is also working with colleagues in the USA and elsewhere to track fish species using satellite data-driven modelling tools with the aim of helping fisheries managers gain environmental information. 
Details
Graduates in the health sciences and support disciplines from Southern Cross University have a 96.6 percent success rate in finding employment, according to the latest snapshot of tertiary educational outcomes, and a great majority of employers are happy with the skills they bring to their work.
The QILT (Quality Indicators for Learning and Teaching) suite of higher education surveys is funded by the Australian Department of Education. It includes the Employer Satisfaction Survey (ESS) of the views of 3,430 employers on the attributes of recent graduates from Australian higher education institutions. The study looked at how successfully graduates gained and settled into employment in terms of their professionalism, teamwork and interpersonal skills, and their ability to perform and innovate.
Southern Cross University scored 83.5 per cent for employer satisfaction and 87.7 per cent in terms of graduate employability. The national overall satisfaction averaged 84.6 per cent in the 2020 survey.
Details

Written by

Robin Osborne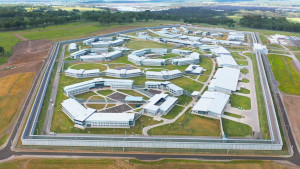 It is not well known that when people are incarcerated in Australia, they lose access to Medicare cover and Centrelink payments. In NSW their healthcare is then managed by the NSW Justice Health and Forensic Mental Health Network (JHFMHN). This is a similar situation to what happens when a person presents to a public hospital as a public patient for treatment. They are then covered for health needs by NSW Health not Medicare.
For prisoners this seems like punishment over and above the judicial system, which results in further disadvantage for prisoners after release. This particularly applies to Aboriginal people who are disproportionately represented in our prison system. It requires reconnection with Medicare and Centrelink on return to their community.
Details

Written by

Andrew Binns
Read more: Getting out from inside causes health concerns for everyone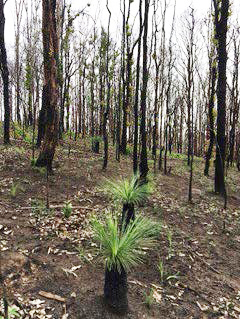 Hayley Katzen writes of the impacts of cancer and bushfire, and the long recovery process from both.
I empty the rain gauge of its 160 ml and walk back to the house, my pink gumboots sloshing through puddles. It's a year and two months since the Long Gully Bushfire stormed our area on 8 October 2019. Today the bush around our house is a blur of black and green, breathtakingly beautiful. 
In amongst the sculptural black dead wood are trunks coated with a fuzz of green, some again bear a canopy. Many of the spotted gums have followed their usual cycle and lost their bark, some are light emerald green, some orange. But for others, burned bark still clings to their trunks, red sap weeps from wounds. Even those that stand tall and proud, now have ruts etched into their trunks. Scars. 
Details

Written by

Hayley Katzen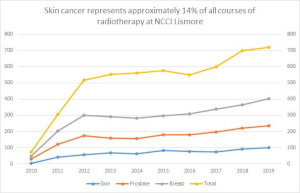 Epidemiology 
Skin cancer accounts for the largest number of cancers diagnosed in Australia each year, with more non melanoma skin cancer (NMSC) diagnosed each year than all cancers combined1. The common NMSCs include basal cell carcinoma (BCC) and squamous cell carcinoma (SCC), with 35% increase in age standardized  incidence of BCC and double the incidence of SCC from 1985 to 2002. Rarer NMSCs include but are not limited to Merkel cell carcinoma and dermatofibrosarcoma, with 900 new cases diagnosed in Australia in 2016, accounting for 0.7% of all cancers diagnosed. Australia also has the world's second highest incidence of  melanoma, with 35 new cases a year per 100,000 people, accounting for 10% of all cancers diagnosed1.  
Treatment Options for Skin Cancer 
The treatment options available for skin cancer includes topical therapies, surgery, radiation therapy, systemic therapy (including chemotherapy, immunotherapy and/or targeted therapy), either alone or in combination. The ultimate choice of treatment depends on the tumour type, tumour extent, patient fitness and patient  preference.
Details

Written by

Dr Shreya Armstrong