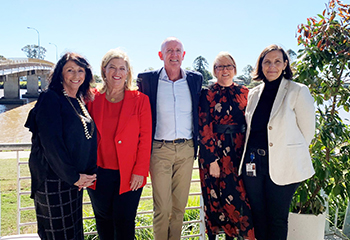 In late July 2022 the NSW Government and Healthy North Coast launched four new community support and wellbeing hubs across the Northern Rivers region to offer mental health support and build community resilience.
Established and funded by Healthy North Coast through the NSW Government's Northern NSW Flood Recovery Program, the four 'Safe Haven' hubs will be delivered and managed by local organisation, The Buttery. 
Located in Lismore, Murwillumbah, Mullumbimby and Woodburn, Safe Haven hubs will offer a free 'drop-in' service that operates 7 days a week, from 12-6pm. 
Details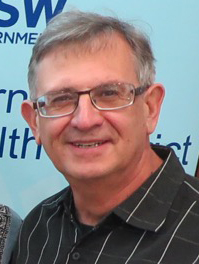 The cover of this issue depicts the complex river systems of the Far North Coast. The caput medusae (resulting from an obstruction that leads to engorgement of the upstream vessels) of the Wilson River at Lismore has had repeated, and often unpredicted, severe consequences for decades. The flood waters from this system combine with those of the Richmond River to inundate the other townships downstream. All settlements and much farmland on the North Coast have been affected either directly or indirectly.
On 23 June 2022 NorDocs held its first face to face meeting in almost three years. "Flood Docs" brought together over 60 GPs, specialists, residents, politicians and health administrators from around the region to discuss the devastation of the February-March flood, its aftermath and its effect on the community and the provision of medical care.
Congratulations go to the organising committee of Nathan Kesteven, Dave Glendinning and Sue Velovski, and to master of ceremonies, Peter Silberberg. Special thanks goes to NorDocs administrator, Linda Ward, for all her work in making the meeting such a great success.
Details

Written by:

David Guest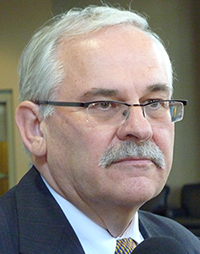 This article first appeared in John Menadue's Pearls and Irritations and is reproduced with permission.
A new minister in any portfolio has two tasks: fix the past and fix the future.
Cleaning up the past
Unfortunately, outgoing Health Minister Greg Hunt leaves behind a huge mess. He was the most political of ministers: politicising announcements for listing decisions on the Pharmaceutical Benefits Scheme (PBS) and prioritising the political in decisions about vaccine procurement and rollout. He also sidelined the Department of Health and spent millions on expensive consultants.
So one of my early priorities would be to clean the Augean stables. I would make it clear that PBS listing decisions are not made on political whim but follow a rigorous and rational process which involves expert evaluation of the clinical and economic effectiveness of new drugs. Simultaneously, I would empower the Secretary of the Department of Health to do what secretaries and departments are supposed to do – provide frank and fearless advice.
Details

Written by:

Dr Stephen Duckett
Read more: What I would do if I were the Minister for Health and Ageing in the next government...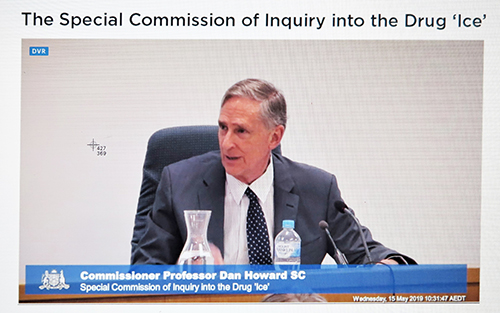 The drug Ice, more formally known as crystal methamphetamine, may trigger a flurry of activity amongst users but it appears to have had the opposite effect on those charged with considering how society should address its widespread use and the harmful impacts on those who consume it.
Former NSW Premier Bob Carr is the latest figure to insist the state government heeds expert recommendations and acts to reduce ice usage, addiction and the criminal activities associated with this damaging drug.
This magazine has run a series of stories on the NSW Government's attempts to generate some clarity around the issue, beginning with the announcement in 2018 by then-Premier Berejiklian that a Special Commission of Inquiry would examine the issue. A well-informed body was convened and input sought from a range of experts, including addiction counsellors, lawyers, police and Ice (and other drug) users themselves.
Details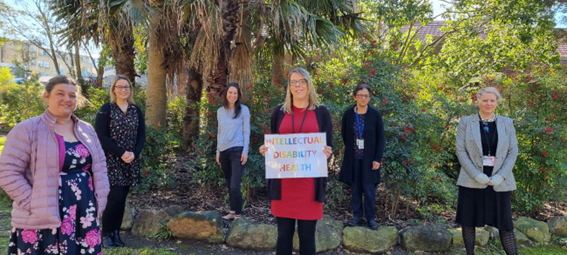 It is estimated that approximately 1.3% of the population of NSW have an intellectual disability (ID), with an estimated 3900 people with ID living in the Northern NSW Local Health District. It is widely recognised that people with Intellectual Disability experience more complex and chronic health issues, poorer health outcomes and lower life expectancy than the general population.
Northern Sydney Intellectual Disability Health Service (NSIDHS) is part of a statewide initiative to improve health outcomes and support people with intellectual disability. The service includes a number of specialised intellectual disability health teams, supported by a network of specialised ID clinicians (SIDCs) located in Local Health Districts across NSW. The NSIDHS works alongside the SIDCs in the Mid North Coast and Northern NSW regions, to deliver outreach services to these areas. The Northern NSW SIDC is Michelle Gray (Social Worker).
Details
Read more: Specialist Intellectual Disability Health Services available