Details

Written by

Dr Nicola Holmes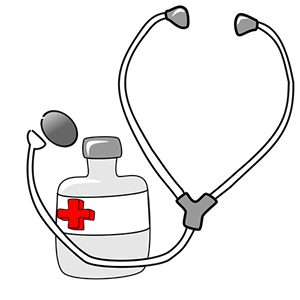 Editor's note: Dr Nicola Holmes is a GP in Coffs Harbour. She works at the Coff Harbour Medical Centre and worked in the past for 10 years at Coffs Harbour Headspace.
She has been involved in GP registrar training for over 10 years and teaches with the Black Dog Institute in the area of mental health training for doctors. \
She was a member of the Mid North Coast Clinical Council of the North Coast Primary Health Network but resigned recently in protest over recent changes to the NCPHN's education program.
---
Most GPs in the NCPHN footprint were surprised and disappointed to find NCGPT has not had its contract renewed by the NCPHN to continue delivering education to medical, nursing and allied health staff in our footprint.
Unfortunately, this decision will come with loss of goodwill and talented staff from a highly effective medical education provider, and loss of trust in the process by medical practitioners in our local area. The ultimate fall out of this decision will be evidenced over the next 12 months.
Details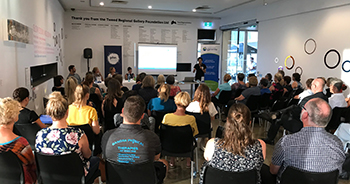 In a surprise move the North Coast Primary Health Network (NCPHN) announced in late April it was taking back direct control of education for North Coast primary health practitioners.
The NCPHN Clinical Councils were not consulted about the decision to bring education back in house and a number of local doctors expressed their surprise when the change was announced. Many have felt that North Coast General Practice Training (NCGPT) had been doing an excellent job to date and were unclear as to why the decision had been made.
Details

Written by

Robin Osborne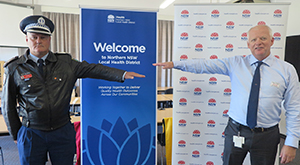 On the day the NSW Government allowed the easing of restrictions on public gatherings, dining and outdoor activities, two of the key agencies involved with protecting the community from the spread of coronavirus joined forces to issue a sombre warning: "This is not over," said NNSW CE Wayne Jones, agreeing with a journalist's suggestion that locals are becoming complacent about the risks of transmission.
"You only need to go to the shops to see that," Mr Jones said. Richmond Police District Crime Manager Detective Chief Inspector Cameron Lindsay added that on the previous day two people in downtown Lismore had been charged with breaching the distancing and travel rules. 
Details

Written by

Robin Osborne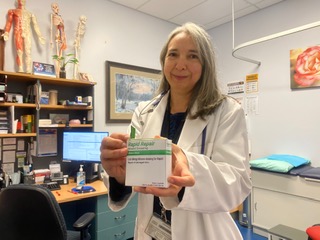 Researchers from Southern Cross University have developed a wound repair technique they believe has the ability to speed up the healing process and do away with the need for stitches, staples or glue in many clinical situations.
According to the research team the Rapid Repair novel wound dressing changes the way molecules repair, enabling faster and less interventional healing to take place. Pending expanded clinical trials with the University of Queensland, the technique has already received acclaim from NASA, winning the team its round in the US space program's "Ignite the Night iTech Event" and securing a place in the August semi-finals.
According to project leader Dr Rosemary Craig, a GP at SCU's Lismore campus Health Clinic, "NASA is already planning for the future, including the 'Moon to Mars' mission and hosts this competition series to hear about latest scientific advances and innovative space ideas.
Details

Written by

Monique Wilson-Stott, Podiatrist, Coordinator High Risk Foot Service Lismore
There is a large variation of clinical outcomes across regional NSW for High Risk Foot Service (HRFS) patients and there is evidence that a specialist outpatient service can improve outcomes. Decreasing the risk of lower extremity amputations, hospital admissions and the associated loss of productivity, morbidity and mortality can reduce associated hospital expenditures by up to 85%1.
The Agency for Clinical Innovation (ACI) Endocrine Network has identified the importance of standardising services across the State to reduce the variation in outcomes and ensure appropriate access for patients with diabetes related foot complications. Recognising that resources vary based on what is locally available the Lismore Base Hospital (LBH) High Risk Foot Service (HRFS) has developed a multidisciplinary HRFS in the Richmond Valley to provide a level of care beyond that provided by traditional podiatry.
The area has some of the highest rates of hospitalisation in the State for diabetic foot disease, a number of which are found to be avoidable2. This is at least partially due to Lismore Base Hospital being the tertiary referral service for both the Richmond and Clarence Valleys. Irrespective of the reason for the high rates of admission, there is a recognised need for an outpatient HRFS and escalation pathway, and for follow up for these at risk patients.